10 Notable Republicans In Congress Backing Cannabis Legalization
The number of Republicans in favor legalizing marijuana in some form or another is growing. Here's a list of 10 that have recently shown their support.
The majority of Americans favor cannabis legalization in some form. This statistic combined with other new perspectives on cannabis has several republicans in congress speaking out in favor of marijuana legalization.
A number republicans have recently supported or vocalized their continued support to further cannabis legalization. Some live in states where cannabis is a major industry, while others are seeking medical marijuana approval for veterans.
There are several reasons for the shift among some conservatives. Regardless of their personal motivations, republicans are vocally changing their tune on cannabis. Here is a list of 10 notable republicans in congress that have backed some form of marijuana legalization.
Joyce is co-sponsoring a GOP plan that would regulate marijuana like alcohol and enable the Department of Veterans Affairs to prescribe cannabis treatments to veterans, according to NPR.
Joyce proposed the bill, known as "Common Sense Cannabis Reform for Veterans, Small Businesses, and Medical Professionals Act." The legislation is the first of its kind by a republican congressman, and its sentiments have the potential to begin shifting Republicans' stance on cannabis reform.
Don Young, Alaska
Don Young was the other co-sponsor of the cannabis reform bill with Joyce. "This bill isn't perfect, but it takes important steps to safeguard our personal liberties and freedom," Young tweeted in regards to the Bill. Young has also called on his fellow congressmen on both sides to unite on this bill to help move in the direction of what he sees as liberty.
Young was also one of only five Republicans who voted for the MORE act, which aims to help decriminalize marijuana.
Brian Mast, Florida
Brian Mast was another Republican to vote for the MORE Act. The Florida congressman has also been known to purchase cannabis stocks from time to time.
"Congressman Mast has been a longtime advocate for federal decriminalization of marijuana," said a spokesman for Mast.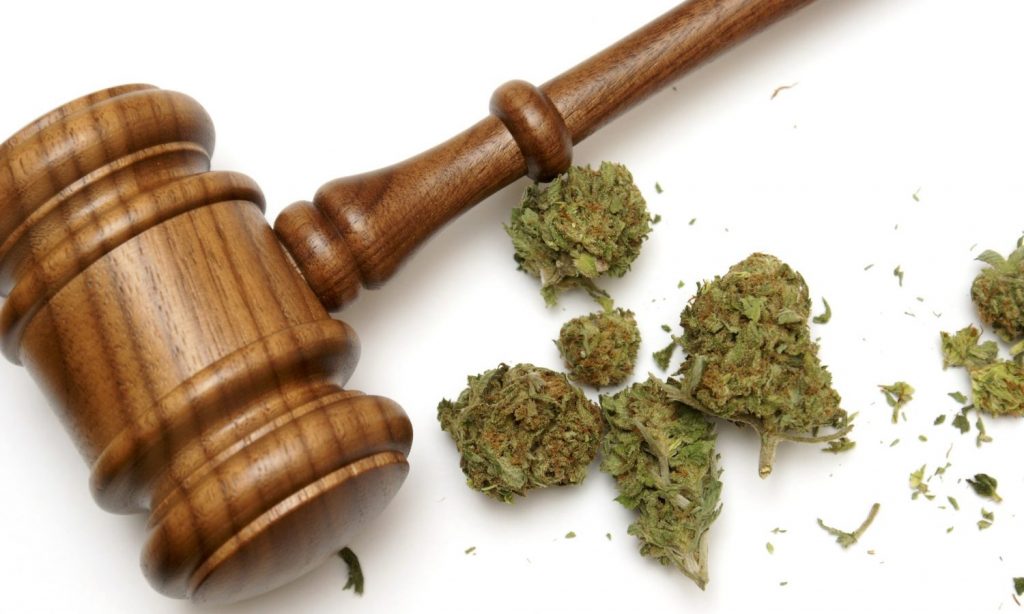 Photo by matt_benoit/Getty Images
Matt Gaetz, Florida
Matt Gaetz, also of Florida, voted for the MORE act as well. Gaetz has been publicly vocal about his opinions on Marijuana, and says it is time for his fellow republicans to change their tune on cannabis.
"The American people do not support the policies of incarceration, limited research, limited choice and particularly constraining medical application," Gaetz said.
Greg Steube, Florida
Greg Steube is a third Florida congressman who supports cannabis legalization. Steube did not vote in favor of the MORE Act, but has supported other cannabis legislation.
Steube is particularly vocal about veterans having access to medical marijuana, and has recently passed amendments in support of Veterans' use of state-approved medical marijuana programs.
Tom McClintock, California
Tom McClintock has a unique position on marijuana as a Republican in a blue state with a long cannabis history. The Republican representative for a region of California known for its cannabis agriculture, McClintock stands with his constituents on the issue of cannabis.
During a 2003 debate when he was running for governor, McClintock said in regards to Proposition 215, which legalized marijuana, "The people of California spoke clearly on that subject. The federal government has no right to intervene."
Guy Reschenthaler, Pennsylvania
Guy Reschenthaler was the co-sponsor of the SAFE Banking Act, which gives banks permission to do business with the cannabis industry. Recently, he has re-introduced the "Clean Slate" law with great momentum. This law would help seal conviction records, including non-violent marijuana offenses.
Photo by Kindel Media from Pexels
Thomas Massie, Kentucky
Thomas Massie has a long track record supporting cannabis, especially as it pertains to gun ownership. Massie was also quoted saying he believes the first party to fully endorse marijuana will gain significant popularity and favor.
When asked by Fox Business about cannabis legalization, Massie said, "The first party that does this—and I don't understand why either party won't do it—is going instantly gain 10 points in the general poll on which party versus the other."
Denver Riggleman, Virginia
Denver Riggleman was recently defeated by his democratic opponent in November. Before he left office he joined in voting for the MORE act. Since leaving office, Riggleman has stayed in the spotlight and campaigns for the Veterans Cannabis Project.
"The states should be in charge of their own marijuana legislation, it shouldn't be the federal government," said Riggleman.
Justin Amash, Michigan
Congressman Justin Amash also voted in favor of the MORE Act as a Republican. Since then, Amash has shifted to the Libertarian party, but his views on marijuana legalization have stayed the same.
"Better to tax marijuana like alcohol than keep it illegal, which amounts to an infinite tax," Amash tweeted in December 2020. "Better to have some regulation of marijuana than the current maximal regulation: prohibition.."
420 Intel is Your Source for Marijuana News
420 Intel is the leading source for cannabis news from around the world. Get the latest updates on cannabis legalization, politics and technology, as well as developments in medical and recreational marijuana news. Our commitment is to bring you the most important cannabis news stories every day of the week.
At 420 Intel we understand that effective marijuana industry news coverage is a constant endeavor. Every day stories develop regarding cannabis legalization, technological developments, and the medicinal benefits of marijuana use. Each new development carries the potential to impact the marijuana industry regionally, nationally, and internationally. 420 Intel is the marijuana industry news outlet that will keep you up to date on these developments and how they impact the world around you.
With the marijuana industry constantly evolving, you need a cannabis news outlet to keep you abreast of the pertinent information. At 420 Intel, we cover marijuana legalization news throughout the world, offer reliable information for cannabis business owners, detail technological advances that impact the marijuana industry, cover marijuana rallies from across the globe, and everything in between.
You can get 420 Intel news delivered directly to your inbox by signing up for our daily marijuana news, ensuring you're always kept up to date on the ever-changing cannabis industry. To stay even better informed about marijuana legalization news follow us on Twitter, Facebook and LinkedIn.