4 Reasons To Smoke Cannabis On A Date
These are just some of the basic ways that you can benefit from taking a toke before going out for the evening.
There are a lot of great ways to make a date special. While some people want to go out to the bar and tie one on for a fun evening, others have something different in mind. With all the changes that are happening regarding the views of marijuana usage, it's not unusual for people who are romantically involved to smoke cannabis instead of using alcohol. Is that a good idea? Absolutely, and we're going to show you why!
Improves appetite and metabolism
There is nothing worse than having someone over for dinner and they're too worried or nervous to want to eat. Fortunately, a quick hit off a dab pen or a joint will help people get some of their appetites back. That means you can start off the date with a quick smoke and by the time dinner rolls around, you'll be ready to have a good meal and dessert with each other!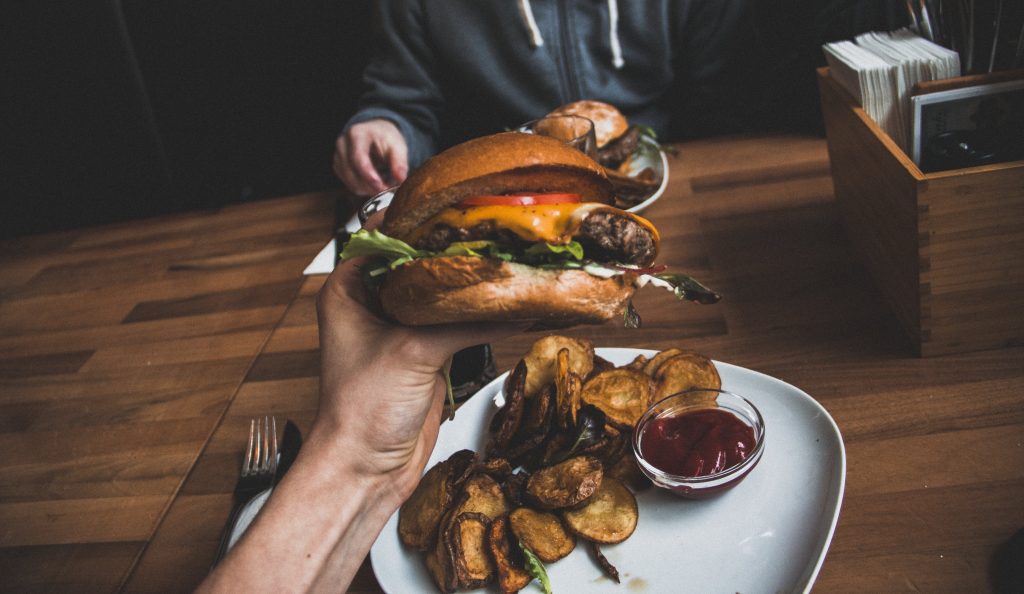 Photo by Tristan Gassert via Unsplash
Like we've said before, every kind of cannabis affects a person differently, so make sure that your partner has some experience with marijuana if they're looking to get hungry instead of worrying about any adverse effects. Best of all, you can combine the two by getting your hands on some tasty edibles, allowing you to sate your hunger and get into a much better frame of mind.
Improves the mood
Photo by rawpixel.com
The worst thing that occurs when people go on a date is nervousness. It can spoil your otherwise great personality and make you into a nervous wreck instead of a person that knows how to handle themselves. Yet, when you smoke a bowl before a date or on your date, you can ensure that your mood is going to improve drastically.
Instead of focusing solely on the negative aspects of the romantic encounter and thinking about everything that could go wrong, you'll instead spend time indulging in other aspects of your mentality. This can result in you being more open and outgoing compared to how you would act alone. Just make sure you pick a good strain that promotes relaxation instead of picking one that is going to make you too hyper!
Increases creativity
Another benefit of cannabis use is that it can vastly increase your creativity. Why would you want that on a night when you're with someone? Well, a lot of relationships are truly solidified when people get together and talk about their hopes and dreams. How can you get in touch with that part of yourself when you're too worried about your looks or the way your voice sounds? It's difficult but having some cannabis on hand can make that better for you. You can boost your creativity and tap into the side of you that thinks about the deep questions in life. That way, you can talk about deep topics, learn about your partner, and really test the depths of your connection without having to spend multiple dates getting to know each other. It's like hitting the fast forward button on your relationship!
You can do it together with a partner
Photo by Candice Picard via Unsplash
Last but not least, in case you haven't noticed, you can smoke cannabis with a willing partner. While you can use it on your own to prepare for a date, it's a good idea to get your partner involved too. That way, each of you can spend some time getting a good buzz going and determining the best way to go about the evening. You will find that you're hungry, talkative, relaxed, and pleasant to be around!
420 Intel is Your Source for Marijuana News
420 Intel is the leading source for cannabis news from around the world. Get the latest updates on cannabis legalization, politics and technology, as well as developments in medical and recreational marijuana news. Our commitment is to bring you the most important cannabis news stories every day of the week.
At 420 Intel we understand that effective marijuana industry news coverage is a constant endeavor. Every day stories develop regarding cannabis legalization, technological developments, and the medicinal benefits of marijuana use. Each new development carries the potential to impact the marijuana industry regionally, nationally, and internationally. 420 Intel is the marijuana industry news outlet that will keep you up to date on these developments and how they impact the world around you.
With the marijuana industry constantly evolving, you need a cannabis news outlet to keep you abreast of the pertinent information. At 420 Intel, we cover marijuana legalization news throughout the world, offer reliable information for cannabis business owners, detail technological advances that impact the marijuana industry, cover marijuana rallies from across the globe, and everything in between.
You can get 420 Intel news delivered directly to your inbox by signing up for our daily marijuana news, ensuring you're always kept up to date on the ever-changing cannabis industry. To stay even better informed about marijuana legalization news follow us on Twitter, Facebook and LinkedIn.