Are You Endocannabinoid Deficient? Here's How To Tell
Increased research into cannabis has made more people conscious of what happens inside their bodies, and this has further popularized the presence of the endocannabinoid system.
The body's endocannabinoid system is a universal regulator for almost all other systems in the body. There are times when our bodies produce very low endocannabinoids, thus leading to a deficiency that births different health conditions. As crucial as this discourse is, you want to know what causes such defects and how you can resolve them.
It is sometimes shocking to cannabis novices to discover the connection between their body's function and cannabis-like molecules. They are always stunned to learn that the cannabis-like molecules affect almost every part of their body.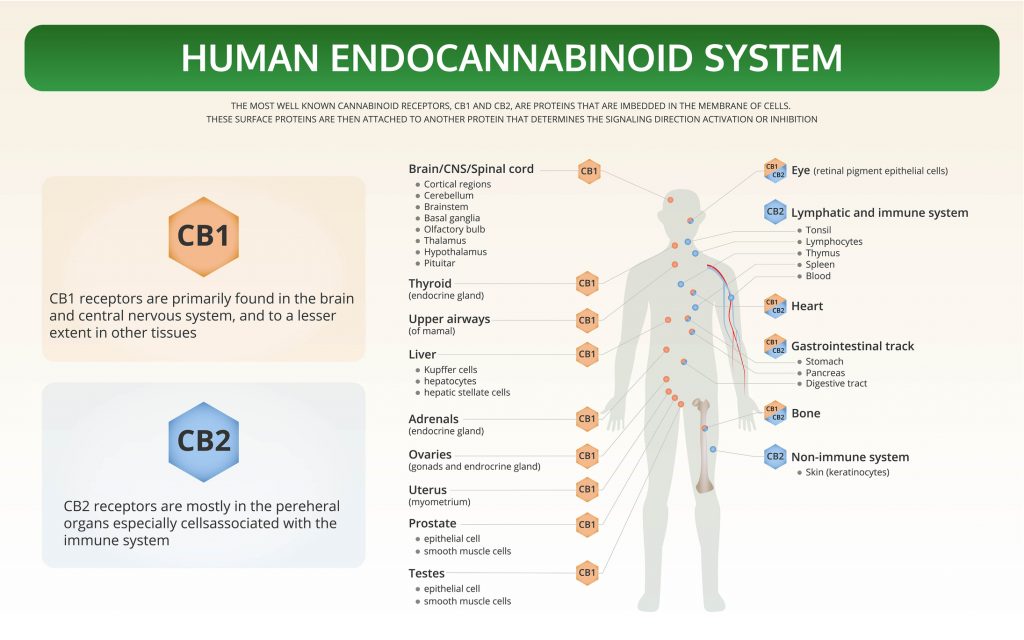 Photo by About time/Getty Images
The human body makes chemicals similar to what is in the cannabis plant and uses these chemicals to regulate essential body functions. Some of the parts include immunity, skin health, brain function, and even our appetite.
The molecules are not random; they are a part of a massive network of enzymes, receptors, and signaling molecules called the endocannabinoid system (ECS). To know the causes and solutions for endocannabinoid deficiency, you need to understand the endocannabinoid system and how to modulate it. You can modulate it through herbs, diet, and exercise.
This system is a universal regulator in the human body that keeps our biological systems in check. All parts of our physiology work within a particular spot, and the endocannabinoid system ensures that things are not too high or low from the expected baseline.
For instance, the endocannabinoid system helps your body sustain the recommended blood pressure level, appetite, immune cell action, and bone density. So it is safe that the endocannabinoid system keeps everything in check.
Therefore, without this regulatory function and network, your body will start to malfunction. So when you think about the endocannabinoid system, think about signals that inform cells on when they can become hyperactive or increase activity. This regulatory function and state of balance are referred to as "homeostasis."
The deficiency happens when a person cannot produce a good amount of endocannabinoids, enzymes, and receptors. The person becomes deficient in iron, and some neurotransmitters thus can no longer produce enough endocannabinoids.
Since endocannabinoids are crucial to the body, your body can experience disruptions that lead to illnesses and diseases if you don't have enough of them. Some of the diseases caused by a deficiency include:
Migraines lead to depression and anxieties
Multiple sclerosis, which causes ADHD
Sleep disorders that degenerate into Parkinson's
An anxiety disorder that causes post-traumatic stress disorder.
Photo by fizkes/Getty Images
Causes of endocannabinoid deficiency
There are different causes of endocannabinoid deficiency that arise from poor lifestyle choices to genetics and diets. Some of these causes include:
Lack of cannabinoid receptors
Endocannabinoids are naturally supposed to bind cannabinoid receptors to effect changes in your cells. If you lack cannabinoid receptors, the molecules have nothing to secure, leading to deficiencies.
Sleep is crucial for perfect health, and without sleep, you will start feeling sluggish and fatigued. When you stay awake dealing with insomnia, it negatively impacts your endocannabinoid system.
Our body needs good food to create beneficial endocannabinoids. If you are deficient, then it is most likely because of poor dietary choices. The nutrients you get from food modulate your endocannabinoid system, while a lack of healthy fats will cause deficiency.
Lack of activity (exercise)
After exercise, our body releases more endocannabinoids, but we start becoming deficient when we don't get enough exercise.
Stress can lead to dysfunction and burnout because it means your system is working overtime, which negatively impacts your endocannabinoid system—the more stress, the greater your risk of endocannabinoid deficiency.
Excessive intake of alcohol
Too much alcohol in your body doesn't do you any good, primarily, and it affects your endocannabinoid system functions, putting you at risk of contracting several illnesses and diseases.
Photo by Helena Lopes via Pexels
How to improve the endocannabinoid system
The negative sides of modern life and exposure to technology have led more people to live sedentary lifestyles, hence why we are more stressed, eat, and sleep poorly. These negative impact of the modern life affects our endocannabinoid system.
Here are ways to improve your endocannabinoid system:
You are what you eat, and eating the right food can boost your endocannabinoid system. The foods below are fantastic additions to your diet that will boost your endocannabinoid system:
There are many valuable microbes in our guts, and the endocannabinoid system has close ties with them. To boost your microbes, you will need fiber-rich foods such as onions, leeks, and artichokes.
These are rich antioxidants found in many foods and responsible for the pigments you see on some fruits and vegetables. You will need lots of blueberries and beetroots as these are flavonoid-rich foods that can increase your cannabinoid receptors. Other foods include grapes, apples, cherries, and raspberries.
Chocolate is not only a sweet treat, but it is also derived from the tropical cocoa plant, and this fruit is rich in human endocannabinoid: anandamide.
You need a good amount of Omega fatty acids o build your endocannabinoid system. You will need about 50% of omega-6 and omega-3 for increased endocannabinoid.
Our bodies are meant to remain active and in motion: a sedentary life is not in tandem with this idea and negatively affects your endocannabinoid system. So get moving! Keep your hearts and lungs active by engaging in different forms of exercise, from weight lifting for lean muscle mass to running for increased mood.
Reduce your stress levels
Stress affects the endocannabinoid system, so to boost your endocannabinoid, you have to examine your stress level and reduce it. Try getting a massage or engaging in acupuncture that will help reduce stress, thus raising your endocannabinoid levels.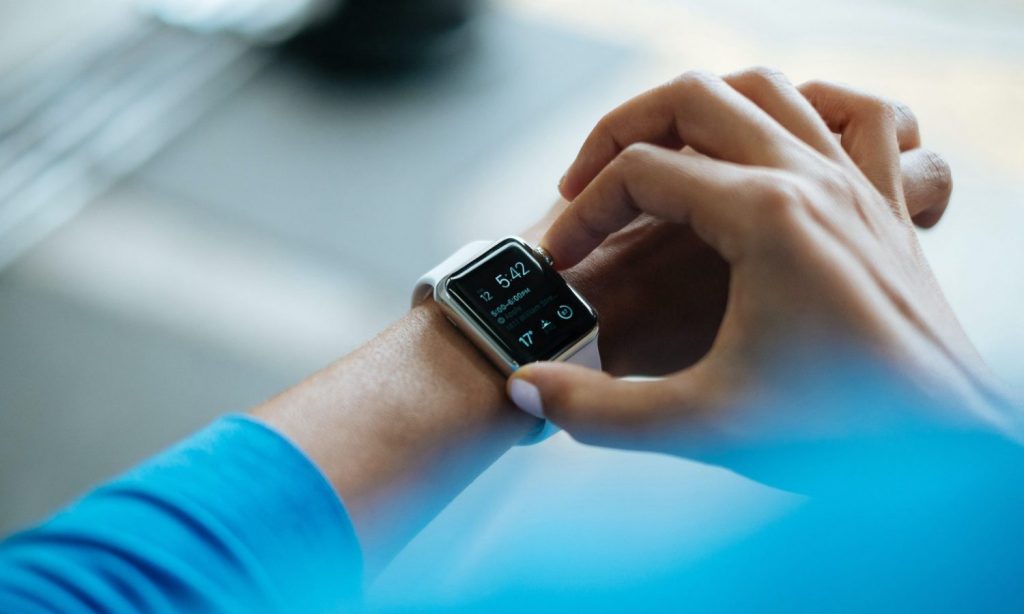 Photo by Luke Chesser via Unsplash
Bottom line
Increased research into cannabis has made more people conscious of what happens inside their bodies, and this has further popularized the presence of the endocannabinoid system.
Endocannabinoid deficiency is a threat to health and puts the entire body at risk of contracting more illnesses and diseases.
420 Intel is Your Source for Marijuana News
420 Intel is the leading source for cannabis news from around the world. Get the latest updates on cannabis legalization, politics and technology, as well as developments in medical and recreational marijuana news. Our commitment is to bring you the most important cannabis news stories every day of the week.
At 420 Intel we understand that effective marijuana industry news coverage is a constant endeavor. Every day stories develop regarding cannabis legalization, technological developments, and the medicinal benefits of marijuana use. Each new development carries the potential to impact the marijuana industry regionally, nationally, and internationally. 420 Intel is the marijuana industry news outlet that will keep you up to date on these developments and how they impact the world around you.
With the marijuana industry constantly evolving, you need a cannabis news outlet to keep you abreast of the pertinent information. At 420 Intel, we cover marijuana legalization news throughout the world, offer reliable information for cannabis business owners, detail technological advances that impact the marijuana industry, cover marijuana rallies from across the globe, and everything in between.
You can get 420 Intel news delivered directly to your inbox by signing up for our daily marijuana news, ensuring you're always kept up to date on the ever-changing cannabis industry. To stay even better informed about marijuana legalization news follow us on Twitter, Facebook and LinkedIn.