Five Things Every Cannabis Business Needs Before They Open
When it comes to small business opportunities these days, few phrases give people the old dollar-sign-eyes more than "legal cannabis".
From states like Michigan where it's been approved for both medicinal and adult use, to places like South Carolina where legalization has been a popular topic for ballots and voters, cannabis is slowly turning into one of America's biggest businesses.
You don't need us to tell you that – Investopedia reports that (as of Nov. 2020) over 340,000 American jobs were devoted to the handling of plants at various stages along the retail cycle, and the industry was estimated at over $13 billion as of 2019.
Not bad for a plant that's still technically illegal under federal law, huh?
If you've read this far, it probably means you're hoping to be among the lucky ones who can strike it rich with their own cannabis business. A noble undertaking, but are you really prepared to make your mark? In a field as competitive – and occasionally complicated – as cannabis can be, you really need to lead with your best foot forward, and make sure you're as well prepared for the various challenges of a fairly new industry as possible.
With that in mind, below is a list of the five things you'll need to double-check and make sure you actually have access to before embarking on your new business venture.
The right shelving & equipment
You see this a lot with smaller businesses as well as, er, 'independent growers'. A lot of people assume that they can just buy some greenhouse shelves, line the walls of their business with it, and call it a day, right?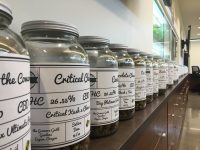 Offering rare or unique cannabis strains is a great way to differentiate
This approach leads to problems more often than not. Even above and beyond the inherent concerns of helping your plants grow safely (and productively!), the sort of equipment you use should reflect the sort of business you're trying to run. A cannabis retail outlet, for example, is going to need different sorts of shelves and tables than a dispensary or growing facility, as the work being done is completely different.
It will take a little research, but it helps that a lot of businesses these days are starting to offer shelving specifically designed for various cannabis operations. Check to see if any of the big warehouse suppliers near you have gotten into the cannabis game yet – Shelving Inc, Metro, and Rack & Shelf are a few of the bigger shelving names with cannabis offerings as of this writing.
Strong branding
Long gone are the days when all you needed to be successful in cannabis was a booth at the shady flea market, a pun name and a big sign that said "Head Shop" to throw off the authorities.
Far too many cannabis businesses launch themselves headlong into a business plan without stopping to think of a good name, or just settling for the first one they think of. With as crowded as the playing field is quickly becoming, it might honestly be worth it to pay someone to help you come up with a decent logo and branding – it'll go a long way towards helping you stand out against everyone else using a green font. Places online like High Hopes specifically offer these services for cannabis businesses, so you know they'll be able to figure out what you're about more quickly.
An understanding of your consumer base
The exact sort of work your cannabis business performs is going to affect what your potential customer base can be – and vice versa.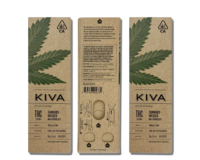 Brands are embracing contemporary design more and more
Early on in the planning stages, make sure to figure out exactly who you're going to sell your products to, as this will inform nearly every other decision your business makes. Do you want to sell directly to the customer, or to work as a distributor for CBD/cannabis retail outlets? Are you prepared to manage and run your own storefront, or are you just going to rent warehousing space to sell your plants to other retailers? If so, do you know who the businesses are in your area that you could work with? Or, if you are planning on entering the retail space, do you know how many other cannabis businesses could be operating in your desired geographical area? Finding an audience may be the hardest part of opening any business, but it's important work.
Banking that understands your industry
Maybe the biggest drawback to being involved in an industry as comparatively new as cannabis, is that a lot of the old methods of doing business aren't quite available to you. Many financial institutions of various sizes are limited in the ways they can help finance cannabis businesses, from not understanding the regulations and needs of your industry, all the way to being unable to assist cannabis businesses with banking in the first place.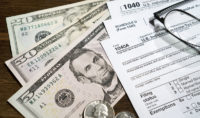 Finding the right banking services can be challenging
It might be advantageous to look into banks, credit unions or financing companies in your area that specifically offer banking services (like business accounts and the like). A few examples include Aery Group from New Mexico, or Seed to Sale in Michigan. (It's important to note that many of these companies, such as Aery Group, can only service the state they're located in due to different state-by-state regulations – check ahead to make sure you find a place that can help you!)
Knowledge of the needed licensing and regulatory requirements
Getting a license to open any business is a tricky prospect on a good day, but for an industry as wide-ranging and varied as cannabis, getting licensed can require a lot of homework.
Even if you're lucky enough to be setting up shop in a state that allows for the sale of cannabis, the licensing process can vary widely from state-to-state. In New Mexico, for example, it can take months to acquire a license simply due to the amount of paperwork, research and submissions required to cement your business. Before going too far down the rabbit hole of opening your business, make sure to take the time you need to completely research and understand the various local and state regulations you'll need to adhere to for your business to get off the ground.
Obviously, there's going to be a lot of other hurdles and requirements that come with starting a business – but by remembering these five things, you'll be off to a much better start than many others.
420 Intel is Your Source for Marijuana News
420 Intel is the leading source for cannabis news from around the world. Get the latest updates on cannabis legalization, politics and technology, as well as developments in medical and recreational marijuana news. Our commitment is to bring you the most important cannabis news stories every day of the week.
At 420 Intel we understand that effective marijuana industry news coverage is a constant endeavor. Every day stories develop regarding cannabis legalization, technological developments, and the medicinal benefits of marijuana use. Each new development carries the potential to impact the marijuana industry regionally, nationally, and internationally. 420 Intel is the marijuana industry news outlet that will keep you up to date on these developments and how they impact the world around you.
With the marijuana industry constantly evolving, you need a cannabis news outlet to keep you abreast of the pertinent information. At 420 Intel, we cover marijuana legalization news throughout the world, offer reliable information for cannabis business owners, detail technological advances that impact the marijuana industry, cover marijuana rallies from across the globe, and everything in between.
You can get 420 Intel news delivered directly to your inbox by signing up for our daily marijuana news, ensuring you're always kept up to date on the ever-changing cannabis industry. To stay even better informed about marijuana legalization news follow us on Twitter, Facebook and LinkedIn.