A Look at the Rise Of The East Coast Cannabis Market
The rise of the East Coast cannabis market gained another foothold in late March 2021 when New York became the most recent state to legalize adult use cannabis, joining ranks with other Atlantic stalwarts, including New Jersey, Maine, Massachusetts, Vermont, Virginia and Washington, D.C.
In doing so, it opened the door to an industry that many experts agree could exceed $7 billion annually, once the market is fully established. That's potential the cannabis market hasn't seen since Washington became the first Pacific state to legalize adult use cannabis, almost 10 years ago (followed shortly after by Colorado, then Oregon in 2014 and California in 2016).
Unfortunately, the leaders of this great country have yet to follow suit, and cannabis remains illegal at the federal level. For those in the cannabis market, this means that state-licensed cannabis businesses must cultivate and sell their products within the confines of the state in which they are licensed. Nothing can cross state lines. Even if a business is licensed in both Vermont and New York, it can't ship product from one state to the other without running afoul of federal legislation. Most in the East Coast cannabis market view this as a negative.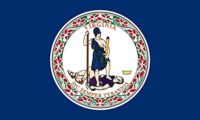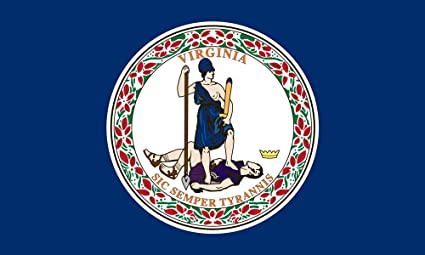 Virginia became the first state in the South to legalize adult use cannabis



While it certainly makes things more difficult, a small group of forward-thinking investors and entrepreneurs see this for what it really is: an opportunity to get in on the ground floor and establish state-specific grow operations and other supply-chain waypoints, where none or few currently exist. Think of the current state of the East Coast cannabis market as a beachhead. Right now, the industry is defined by state lines. But when the federal government finally legalizes adult use cannabis from coast to coast—and it's only a matter of time before it does—those state lines will essentially disappear. When they do, the beachheads established now will become the infrastructure for the entire Eastern seaboard.
Take Virginia, for example. It shares its border with five states that have legalized medical cannabis but have yet to cross the bridge into adult use sales (West Virginia, Maryland, Kentucky, Tennessee and North Carolina). A Virginia-based grow operation built now has the potential to serve not just those five states but other contiguous markets including Pennsylvania, Ohio, South Carolina, and even Alabama, Georgia and Indiana. A relatively small investment now could pay huge dividends in just a few years, when the market literally blows wide open.
It's this incredible potential that makes the rise of the East Coast cannabis market one of the most important developments in the last five years. And while the potential scale of grow operations and other cannabis businesses is certainly essential to the conversation, let's not forget that "niche products" within the East Coast cannabis market are still very much up for grabs.
If the past decade has taught us anything, it's that consumers are willing to pay a premium for high-quality, organically grown cannabis. Both new and long-time cannabis enthusiasts will choose — even demand — high-quality, organically grown cannabis that looks, smells and tastes fresh and doesn't rely on harmful fertilizers, heavy metals or pesticides. They're also enthusiastic about supporting brands that have a commitment to sustainable, eco-friendly operations.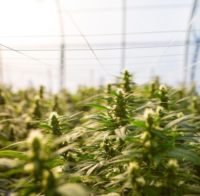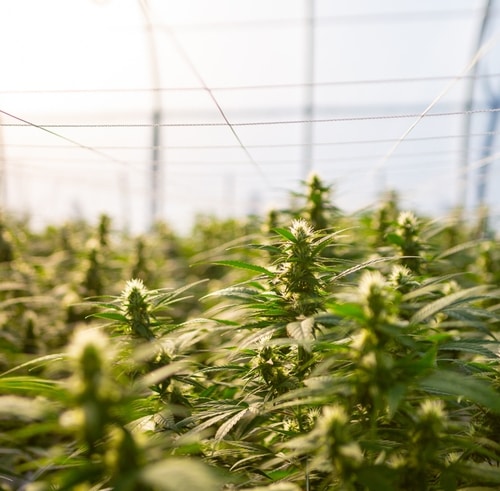 The demand for high-quality, organically grown cannabis continues to increase



It's very much like the current trends we see in the grocery store aisles. Manufacturers and consumers alike are seeing the value of "whole foods." After decades of relying on heavily processed fare, both suppliers and end-users are benefiting from higher-quality ingredients. Consumers want to know what's in the stuff they're putting into their bodies. When it comes to cannabis, they want to know that what they're taking to alleviate their anxiety doesn't include harmful chemicals. This demand has the capacity to push revenue even higher.
And when the dam finally breaks and businesses can ship product from state to state, the idea is for growers to be well-positioned geographically to become suppliers of high-quality, organically grown cannabis, for every state east of the Mississippi.
Cannabis businesses in states such as Colorado have had the past decade to prepare for the coming boom, but that doesn't mean it's too late to join the party. The rise of the East Coast market parallels what Colorado and the other Pacific states experienced in the early-to-mid teens—the potential to become a very real industry, with huge capacity for growth and profit. Get in on that action now!
The East Coast cannabis market—and, indeed, the entire U.S. market—also sits on the verge of another game-changing trend: following in the footsteps of other markets and realizing sooner rather than later that high-quality, organically grown, eco-friendly cannabis is the next stage of the game. Few investors and entrepreneurs see that right now, but the astute businessperson can capitalize on both trends now and position themselves and their businesses for huge returns in the very near future. The rise of the East Coast cannabis market makes that a very real possibility.
420 Intel is Your Source for Marijuana News
420 Intel is the leading source for cannabis news from around the world. Get the latest updates on cannabis legalization, politics and technology, as well as developments in medical and recreational marijuana news. Our commitment is to bring you the most important cannabis news stories every day of the week.
At 420 Intel we understand that effective marijuana industry news coverage is a constant endeavor. Every day stories develop regarding cannabis legalization, technological developments, and the medicinal benefits of marijuana use. Each new development carries the potential to impact the marijuana industry regionally, nationally, and internationally. 420 Intel is the marijuana industry news outlet that will keep you up to date on these developments and how they impact the world around you.
With the marijuana industry constantly evolving, you need a cannabis news outlet to keep you abreast of the pertinent information. At 420 Intel, we cover marijuana legalization news throughout the world, offer reliable information for cannabis business owners, detail technological advances that impact the marijuana industry, cover marijuana rallies from across the globe, and everything in between.
You can get 420 Intel news delivered directly to your inbox by signing up for our daily marijuana news, ensuring you're always kept up to date on the ever-changing cannabis industry. To stay even better informed about marijuana legalization news follow us on Twitter, Facebook and LinkedIn.