2 Marijuana Stocks To Watch At The End Of March
2 Marijuana Stocks To Watch At The End Of The Month
As the market still looks to recover investors are still looking for marijuana stocks to buy. In recent market action, marijuana stocks have been on a volatile pattern. Some of this is due to why the sectors have had trouble sustaining any upward push in trading. Yet even though some marijuana stocks are trading at lower levels does not mean all is lost. In the last year of trading, many marijuana stocks have been moving up in the market.
Between last October and November is where a great deal of momentum came into play for the market. Since that time some cannabis stocks even during a downtrend have been able to keep a decent market level. Now some marijuana stocks have dropped in trading a significant amount. However, some people look at this drop as an opportunity before the next bounce. Many of the top marijuana stocks to watch currently are showing decent entry points as the sector tries to recover.
With much anticipation surrounding state and federal cannabis legislation, people are looking to cash in on the next wave of the green rush. The cannabis industry is one largest and fastest-growing sectors in North America. Between Canada and the U.S. alone, there is much growth and progress that has been made.
Even though Canada was the first to legalize cannabis all the way around for the country they had a slow execution to its legal market. With the possibility of the U.S. federally legalizing cannabis it may help Canada pick up the pace and offer more value to the overall North American cannabis market. Not only that it may bring in some much-needed momentum for cannabis stocks as well. With April soon approaching here are a few marijuana stocks to keep your eyes on for the month.
Marijuana Stocks To Watch This Month
Sundial Growers Inc. (NASDAQ:SNDL)
Lowell Farms Inc. (OTC:LOWLF)
Sundial Growers Inc.
Marijuana stock to watch Sundial Growers Inc. has had its fair share of ups and downs in the market. Now the company showed better trading back in 2019. However, since that time SNDL stock has been progressively trading down in the market. Now even with SNDL stock dropping on this downtrend small spikes and runs in trading have allowed some investors to make a return. Some people see SNDL stock as too risky of investment with its inconsistent price movement.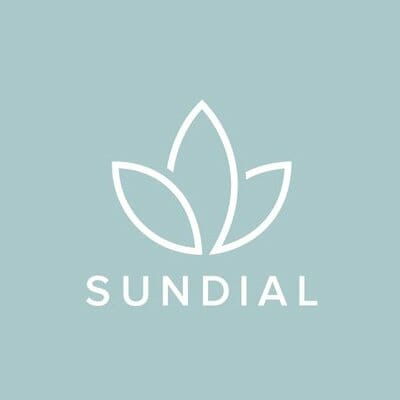 However, some also see this as potential marijuana stock to buy before the next uptick in trading happens. Some may say that because of how volatile the SNLD stock is that this is more of a short-term play. When looking back over the last 3 months SNDL has been able to see days of better trading. In January SNDL stock had a slow start but was able to close the month out with a decent uptick in trading.
At the start of February, the company saw a nice upward push in trading from the 1st to the 10th of the month. This run made for a significant 143 percent increase in trading. Although this run was short-lived the company has been working to see better trading but hasn't been able to do so for March. Looking forward the company hopes that April will bring some better trading as the sector as whole looks to recover further from recent lows.
Lowell Farms Inc.
Lowell Farms Inc. is one of the more well-known cannabis brands in the industry. Formerly known as Indus Holdings Inc. which back in February acquired Lowell Farms and has chosen to operate under that name. Also back in early March, the company selected Bryan Dunmire as the new Chief Product Officer. This position would be in charge of managing the growth of Lowell Farms brand portfolio.
Some of this recent news has led to LOWLF stock seeing better trading during this time. At the start of 2021 LOWLF stock saw a 26 percent increase in trading from the 4th to the 14th of January. Right after the company began to drop in trading the rest of the month. However, when trading in February began LOWLF stock started to recover from previous lows. From the 1st of February to the 10th LOWLF stock went on a run that produced gains of 45 percent.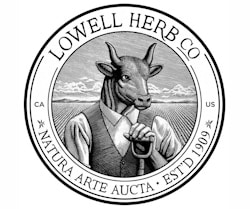 Pushing forwards the company was able to sustain this momentum which ultimately led to better trading. After the 10th the company saw a small dip in trading before rising up once again. Even though the company was a bit volatile overall LOWLF stock finished February with a strong market performance. To close out the month of February LOWLF stock reached a total increase of 69 percent. As of trading in March has been facing a downtrend in trading. Currently LOWLF stock is down 29 percent for the month of March. If the company figures out to build more momentum it may lead to better trading at the end of the month heading into April.
420 Intel is Your Source for Marijuana News
420 Intel is the leading source for cannabis news from around the world. Get the latest updates on cannabis legalization, politics and technology, as well as developments in medical and recreational marijuana news. Our commitment is to bring you the most important cannabis news stories every day of the week.
At 420 Intel we understand that effective marijuana industry news coverage is a constant endeavor. Every day stories develop regarding cannabis legalization, technological developments, and the medicinal benefits of marijuana use. Each new development carries the potential to impact the marijuana industry regionally, nationally, and internationally. 420 Intel is the marijuana industry news outlet that will keep you up to date on these developments and how they impact the world around you.
With the marijuana industry constantly evolving, you need a cannabis news outlet to keep you abreast of the pertinent information. At 420 Intel, we cover marijuana legalization news throughout the world, offer reliable information for cannabis business owners, detail technological advances that impact the marijuana industry, cover marijuana rallies from across the globe, and everything in between.
You can get 420 Intel news delivered directly to your inbox by signing up for our daily marijuana news, ensuring you're always kept up to date on the ever-changing cannabis industry. To stay even better informed about marijuana legalization news follow us on Twitter, Facebook and LinkedIn.