Could Cannabis Be Better At Treating Kids With Autism Than Traditional Meds?
With a condition as sensitive and difficult as autism, cannabis could be a winning, although eccentric, ticket.
Autism is an increasingly common condition that can be difficult to parent, difficult to diagnose, and difficult to live with. Worse, many of the medications can cause physical symptoms that further impact the lives of those with the condition. Many people with it find themselves suffering from weight fluctuation, explosive episodes, and poor social functioning. Yet there are different methods of coping.
Research Is Proving That Cannabis Can Help
A September 2020 case presentation published in the Journal of Medical Case Reports found that CBD may be effective in treating autism. Previously the 15-year-old patient who the study focused on stopped using traditional medications due to side effects including upset stomach, suicidal ideation, alopecia, tremor, and reflux, and a 13 kg weight gain in a year.
On a scale of 1 to 10 with 10 being the highest, his mother reported the patient's overall anxiety at 10/10. Similarly, his social anxiety was reported at 10/10, his aggressiveness as 6/10, and his irritability severity at 9/10. His talkativeness was at a 0/10 and his concentration at 4/10. Additionally, he had been hostile to his family and others.
After nine months of cannabis treatment, his social anxiety and irritability saw a 7 point improvement, his aggressiveness saw a 6 point improvement, his talkativeness improved by 4, and his focus improved by 2 points. The positive effects were still present a year-and-a-half later.
Similar to another recent study involving OCD and cannabis therapy, the teenage patient saw improvements in his social functioning and sleep. He also was able to succeed in the workplace due to a remission of symptoms. Our young hero even ended up with a girlfriend. However, his mother noted that as soon as she took him off cannabis he became "more irritable and aggressive."
Ethics and Efficacy
The patient is currently continuing his medication of 4 mg CBD, 0.2 mg THC and 200mg of lamotrigine per day. With this treatment, he has continued to enjoy the positive effects of the medicine.
While this case presentation contains rich anecdotal data, it ultimately concludes: "We encourage scientists and clinicians to pioneer placebo-controlled studies to validate the clinical efficacy of very low doses of CBE in a larger cohort."
Fortunately, a new placebo-controlled double-blind trial published in Molecular Autism found that 49% of young patients given whole-plant extracts saw their disruptive behavior become either improved or much improved while only 21% of patients given the placebo reported the same. This research was conducted on 150 autism patients between the ages of 5 and 21. More specifically, the mean age was 11.8 years-old, the median age was 11.25 years, and 80% of participants were male.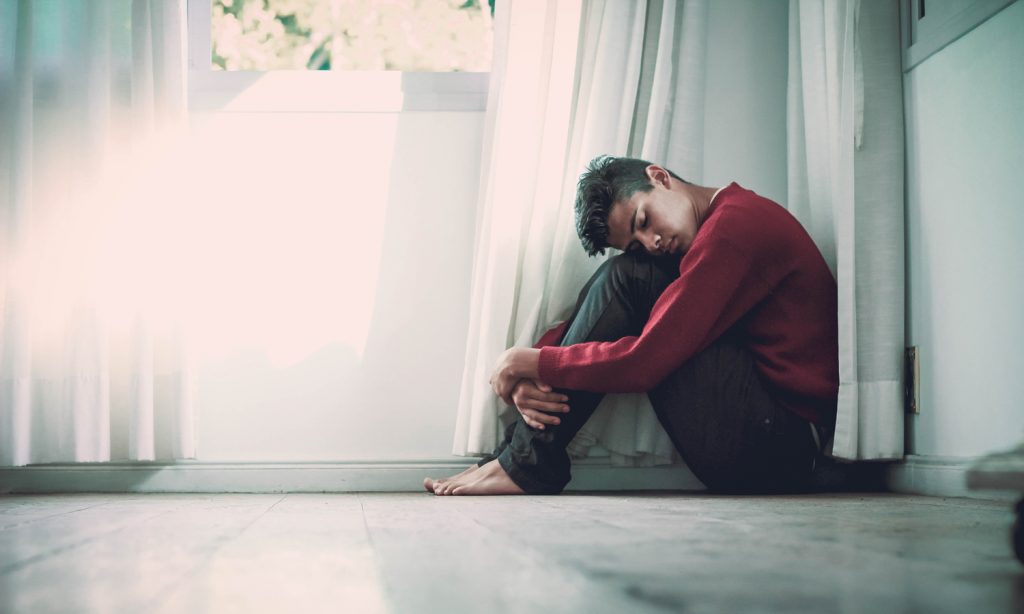 Photo by Fernando @dearferdo via Unsplash
While 28% of patients reported feeling sleepy, and 25% reported decreased appetite while taking whole-plant extracts, there were no serious adverse effects reported. According to researchers, "adverse events were reported whenever they occurred, and caregivers were proactively asked about them at each study visit, and every 4 weeks using a structured questionnaire."
Additionally, the trial found that "of the 45 participants who received pure cannabinoids, 38% responded [that their symptoms were either much or very much improved], which was not significantly higher than placebo."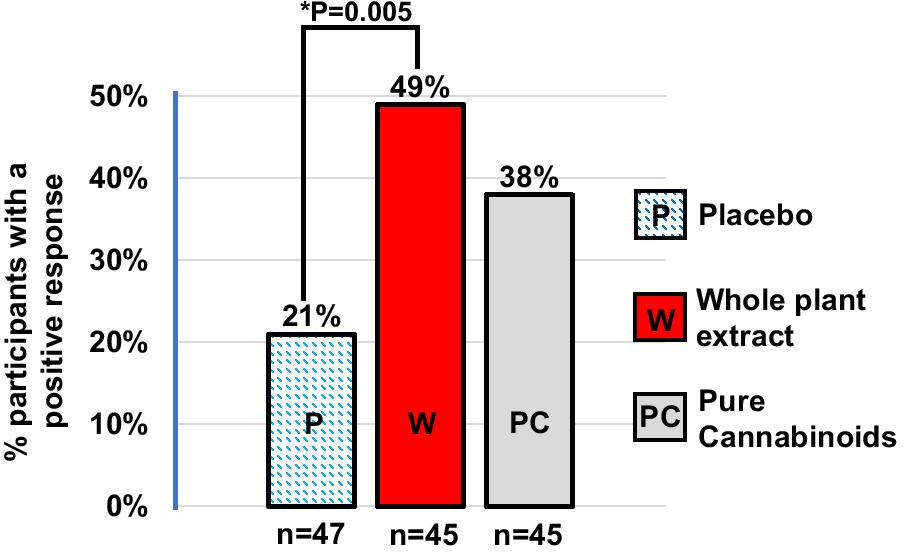 From: Cannabinoid treatment for autism: a proof-of-concept randomized trial
These results are further evidence that cannabis is an effective medicinal alternative. While cannabinoid isolates are attractive in that they are more controllable, there likely is something centrally important to the full spectrum cannabis has to offer.
Moving Forward With Empathetic Treatment
With a condition as sensitive and difficult as autism, cannabis could be a winning, although eccentric, ticket. While many autistic children suffer from weight gain on antipsychotics given to control their symptoms, the newest research found that cannabis treatment was associated with a lowering BMI.
For the moment there are no established medications for the core autistic symptoms. And now that this trial has "demonstrated for the first time in a placebo-controlled trial that cannabinoid treatment has the potential to decrease disruptive behaviors associated with ASD, with acceptable tolerability," it may be the time to seriously discuss cannabis for kids.
420 Intel is Your Source for Marijuana News
420 Intel is the leading source for cannabis news from around the world. Get the latest updates on cannabis legalization, politics and technology, as well as developments in medical and recreational marijuana news. Our commitment is to bring you the most important cannabis news stories every day of the week.
At 420 Intel we understand that effective marijuana industry news coverage is a constant endeavor. Every day stories develop regarding cannabis legalization, technological developments, and the medicinal benefits of marijuana use. Each new development carries the potential to impact the marijuana industry regionally, nationally, and internationally. 420 Intel is the marijuana industry news outlet that will keep you up to date on these developments and how they impact the world around you.
With the marijuana industry constantly evolving, you need a cannabis news outlet to keep you abreast of the pertinent information. At 420 Intel, we cover marijuana legalization news throughout the world, offer reliable information for cannabis business owners, detail technological advances that impact the marijuana industry, cover marijuana rallies from across the globe, and everything in between.
You can get 420 Intel news delivered directly to your inbox by signing up for our daily marijuana news, ensuring you're always kept up to date on the ever-changing cannabis industry. To stay even better informed about marijuana legalization news follow us on Twitter, Facebook and LinkedIn.