How To Smoke Weed Without Annoying Your Neighbors
The smell of weed is tough to hide, particularly when your neighbors are working from home. Here are a few tips that can help.
Lockdown measures and the overall stress of 2020 has made people turn to weed. A lot. While this might be great for your sanity, it might not be your neighbors' favorite activity, especially if they're working from home and have more time now to think and smell everything you do.
While nosy neighbors are never fun, it's always important to be respectful and avoid annoying others to the best of your ability. You also don't want them calling your landlord because that's an extra source of stress that you don't need.
Here's how you can still get your weed on without bothering your neighbors or messing with your rental agreement. Need more tips? Here's How To Smoke Marijuana In An Apartment Without Getting Evicted.
Method makes a difference
While edibles and topicals are your best bet if you want to avoid attracting any unwanted attention, not everyone enjoys these methods on an every day basis. The smelliest ways to consume weed are joints, with almost every step of the way creating strong odors that can be detected by neighbors. If you can't live without joints, make sure to smoke when your neighbor is out or late at night. Vaporizers are good ideas for people who want to stick to flower and who don't want to attract a lot of attention.
Get the right accessories
Photo courtesy of Vape World
While there's no need to relive high school memories and use a sploof, there are accessories you can keep around that will disguise the smoke your joints produce. The Smoke Buddy is a popular and discreet device that won't mess with your apartment decor and that will eliminate all smells, leaving your fabrics protected against weed smell and keeping your neighbor far away.
Use other fragrances to disguise the weed smell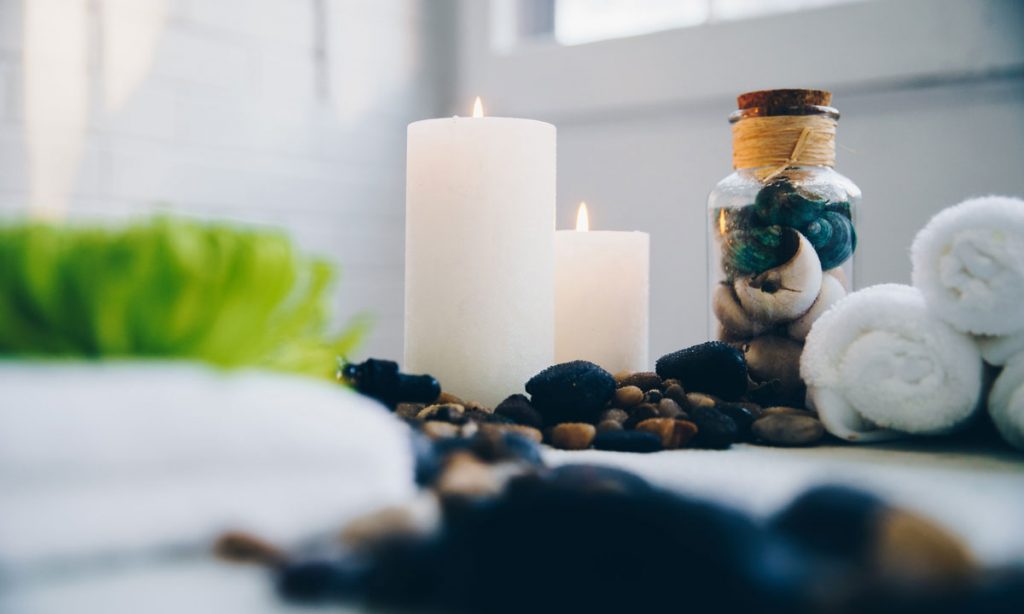 Photo by Nicole De Khors via Burst
While Febreze is effective in covering up most smells, it's also a very strong scent that is not discreet when trying to mask marijuana. Try to have different types of candles and oils that are pleasant and that you can light up after a smoke session. The more natural the smell, the better since artificial scents produced by air fresheners are the strongest and thus the most likely to raise red flags for any prying noses. (Pssst. These Are The 5 Best Candles For Cannabis Smokers.)
420 Intel is Your Source for Marijuana News
420 Intel is the leading source for cannabis news from around the world. Get the latest updates on cannabis legalization, politics and technology, as well as developments in medical and recreational marijuana news. Our commitment is to bring you the most important cannabis news stories every day of the week.
At 420 Intel we understand that effective marijuana industry news coverage is a constant endeavor. Every day stories develop regarding cannabis legalization, technological developments, and the medicinal benefits of marijuana use. Each new development carries the potential to impact the marijuana industry regionally, nationally, and internationally. 420 Intel is the marijuana industry news outlet that will keep you up to date on these developments and how they impact the world around you.
With the marijuana industry constantly evolving, you need a cannabis news outlet to keep you abreast of the pertinent information. At 420 Intel, we cover marijuana legalization news throughout the world, offer reliable information for cannabis business owners, detail technological advances that impact the marijuana industry, cover marijuana rallies from across the globe, and everything in between.
You can get 420 Intel news delivered directly to your inbox by signing up for our daily marijuana news, ensuring you're always kept up to date on the ever-changing cannabis industry. To stay even better informed about marijuana legalization news follow us on Twitter, Facebook and LinkedIn.