Tilray Posts Positive Clinical Trial Results For Cancer Patients
These encouraging results indicate medicinal cannabis can help improve quality of life for chemotherapy patients.
Tilray, Inc. (NASDAQ: TLRY) announced that Australian researchers have published preliminary results finding that one of the company's GMP-produced products is showing promise reducing nausea and vomiting for cancer patients undergoing chemotherapy in a clinical trial.
The results were published in the Annals of Oncology which found a significant improvement in the control of chemotherapy-induced nausea and vomiting. A quarter of the patients taking medicinal cannabis experienced no vomiting and nausea, compared to 14 percent of people who took a placebo. The pilot phase of the study ran for two-and-a-half years with 81 participants enrolled. To be included in the study, patients had to have already experienced nausea and vomiting during chemotherapy despite having taken nausea prevention medication.
"The side-effects associated with chemotherapy are some of the primary causes of treatment discontinuation", says Philippe Lucas, Vice President of Global Patient Research and Access at Tilray, "so improving the control of nausea and vomiting can not only improve the quality of life of patients but by allowing those affected by cancer to complete their treatment it can also potentially save lives."
While cannabis has been used before as a remedy for chemo nausea, the most prescribed medicine is Marinol, which is owned by the biotech company AbbVie (NASDAQ: ABBV). However, Marinol is a synthetic drug and patients typically quit renewing their prescriptions based on the side effects and general displeasure with the drug.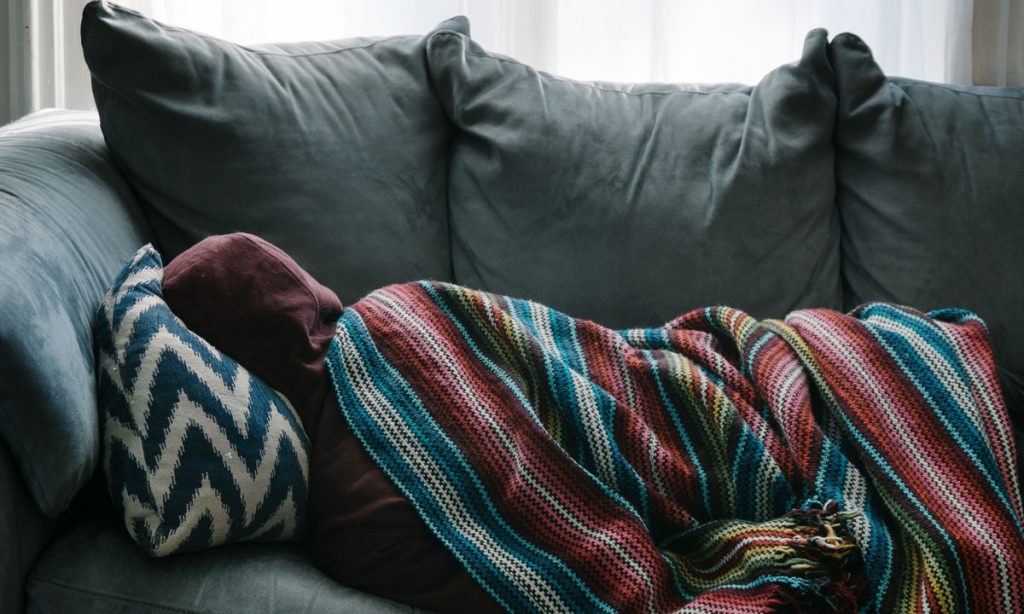 Photo by Rex Pickar via Unpslash
"Nausea and vomiting are among the most distressing and feared consequences of chemotherapy," said chief investigator, Peter Grimison, medical oncologist at Chris O'Brien Lifehouse and Associate Professor at the University of Sydney. "These encouraging results indicate medicinal cannabis can help improve quality of life for chemotherapy patients." Side effects such as sedation, dizziness and drowsiness were rated as moderate to severe in about one-third of people using medicinal cannabis, but these are considered manageable according to the researchers.
"The trial will now move to a larger phase to determine with much more certainty how effective medicinal cannabis is and whether it should be considered for use in routine cancer care," Professor Grimison said. "The next phase of the trial is ongoing and will recruit an extra 170 people."
The world's largest trial of medical cannabis at the time it launched, the CannabisCINV study is a collaboration between Chris O'Brien Lifehouse, the University of Sydney, the NHMRC Clinical Trials Centre and leading New South Wales (NSW) cancer centers. Tilray is supplying the product for the trial, which is being funded by the NSW government.
420 Intel is Your Source for Marijuana News
420 Intel is the leading source for cannabis news from around the world. Get the latest updates on cannabis legalization, politics and technology, as well as developments in medical and recreational marijuana news. Our commitment is to bring you the most important cannabis news stories every day of the week.
At 420 Intel we understand that effective marijuana industry news coverage is a constant endeavor. Every day stories develop regarding cannabis legalization, technological developments, and the medicinal benefits of marijuana use. Each new development carries the potential to impact the marijuana industry regionally, nationally, and internationally. 420 Intel is the marijuana industry news outlet that will keep you up to date on these developments and how they impact the world around you.
With the marijuana industry constantly evolving, you need a cannabis news outlet to keep you abreast of the pertinent information. At 420 Intel, we cover marijuana legalization news throughout the world, offer reliable information for cannabis business owners, detail technological advances that impact the marijuana industry, cover marijuana rallies from across the globe, and everything in between.
You can get 420 Intel news delivered directly to your inbox by signing up for our daily marijuana news, ensuring you're always kept up to date on the ever-changing cannabis industry. To stay even better informed about marijuana legalization news follow us on Twitter, Facebook and LinkedIn.