There's No Link Between Legal Marijuana And Car-Related Pedestrian Deaths
Researchers analyzed data spanning two decades and detected no uptick in pedestrian deaths following new marijuana laws.
When states legalize marijuana for adult-use or medicinal purposes, new research states it is not connected with increases in pedestrian fatality rates. Investigators at the University of Minnesota found that legalization was actually associated with declines in overall motor vehicle-related deaths.
The study, published in the journal Traffic Injury Prevention, analyzed traffic-related and fatal motor vehicle crashes in three legalized states—Oregon, Washington, and Colorado—as well as five control states, or where cannabis remained illegal. Records spanned between 1991 to 2018 and used crash data from the Fatality Analysis Reporting System (FARS).
"While attention has been given to how legalization of recreational cannabis affects traffic crash rates, there has been limited research on how cannabis affects pedestrians involved in traffic crashes," researchers wrote. "This study examined the association between cannabis legalization (medical, recreational use, and recreational sales) and fatal motor vehicle crash rates (both pedestrian-involved and total fatal crashes)."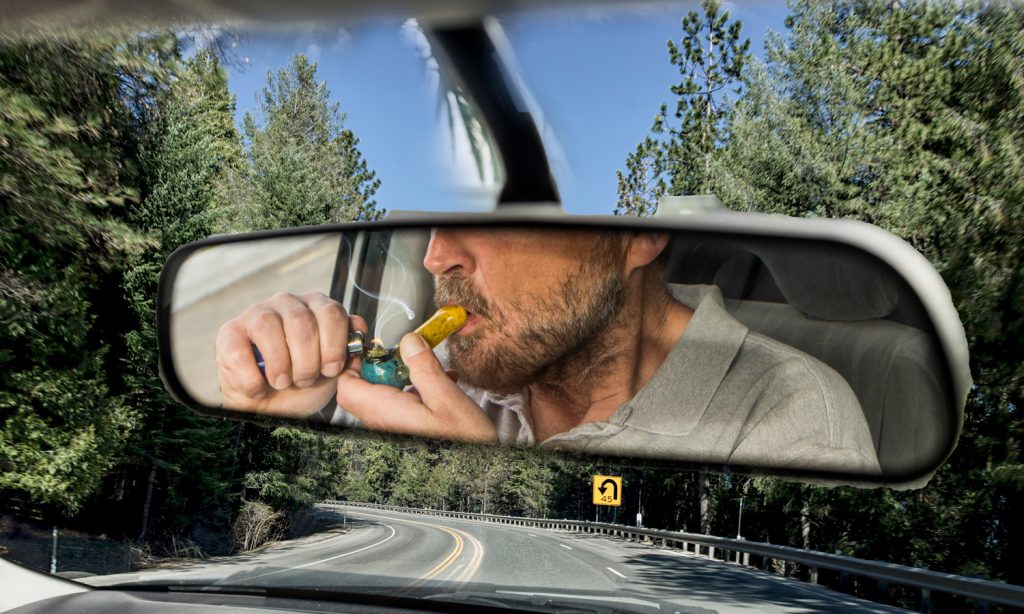 Photo by JasonDoiy/Getty Images
Comparing states with differing cannabis laws, researchers failed to identify any jumps in pedestrian-involved fatal motor vehicle crashes following the end of prohibition in some states. Washington and Oregon, in fact, "saw immediate decreases in all fatal crashes following medical cannabis legalization," according to researchers.
"Overall, these findings do not suggest an elevated risk of motor vehicle crashes associated with cannabis legalization, nor do they suggest an increased risk of pedestrian-involved motor vehicle crashes."
A 2016 study reported medical marijuana laws were associated with drops in traffic fatalities among young drivers. In addition, states with legal medical cannabis had lower overall traffic death rates than prohibition states. Research published last year, highlighted by NORML (the National Organization for the Reformation of Marijuana Laws), found California's 1996 medical marijuana laws resulted in significant declines in overall vehicle fatalities.
420 Intel is Your Source for Marijuana News
420 Intel is the leading source for cannabis news from around the world. Get the latest updates on cannabis legalization, politics and technology, as well as developments in medical and recreational marijuana news. Our commitment is to bring you the most important cannabis news stories every day of the week.
At 420 Intel we understand that effective marijuana industry news coverage is a constant endeavor. Every day stories develop regarding cannabis legalization, technological developments, and the medicinal benefits of marijuana use. Each new development carries the potential to impact the marijuana industry regionally, nationally, and internationally. 420 Intel is the marijuana industry news outlet that will keep you up to date on these developments and how they impact the world around you.
With the marijuana industry constantly evolving, you need a cannabis news outlet to keep you abreast of the pertinent information. At 420 Intel, we cover marijuana legalization news throughout the world, offer reliable information for cannabis business owners, detail technological advances that impact the marijuana industry, cover marijuana rallies from across the globe, and everything in between.
You can get 420 Intel news delivered directly to your inbox by signing up for our daily marijuana news, ensuring you're always kept up to date on the ever-changing cannabis industry. To stay even better informed about marijuana legalization news follow us on Twitter, Facebook and LinkedIn.