Two Marijuana Stocks To Watch At The End Of June
These Two Pot Stocks Could Prove to be Important For The Last Week of June
Since mid-March, investors have continued to see massive cumulative gains for most marijuana stocks. These gains have ranged from 40% on the low side to almost 200% on the high side. With so many pot stocks to watch posting solid results during this time, how can we pick which ones may continue to see gains in the near future? For one, we can look at profitability. While many cannabis stocks have failed to show profits, a few select ones have been able to be profitable. Only a few of those few have shown incredible results, and those seem to be the ones showing the most momentum.
While profitability is difficult for cannabis stocks to gain given the capital intensive process of growing marijuana, it is definitely an important factor. The second most important thing to look out for is what a company is doing for the future. Companies in the cannabis industry cannot afford to remain stagnant. Innovation is the way of the future and it always will be. For this reason, the marijuana stocks that are pushing the most innovation, are the ones that will hopefully see the most long term success. With these two things in mind, these are two interesting marijuana stocks to watch moving forward.
A Popular and Profitable Pot Stock to Watch
Innovative Industrial Properties Inc. (IIPR Stock Report) is one of the most popular plays in the cannabis industry. Since mid-March, IIPR stock has been able to grow quite substantially to around $95. In 2017, IIPR stock reported revenue of around $7 million. Last year, IIPR stock recorded and much as $4 million for the same category. While this type of growth is not unprecedented in the cannabis industry, is is very solid. During that time, the marijuana stock was also able to grow its assets by as many as nine times.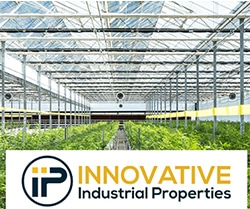 While a lot of this is due to smart acquisitions, the company has also been able to grow its business organically as well. As a REIT, it is required to pay out the majority of its earnings back to investors in the form of dividends. Right now, that dividend yield is around 4% which is quite a solid amount. For some more conservative investors, IIPR stock may just be a solid call. Because it is one of the more stable marijuana stocks, many continue to view it as a marijuana stock to watch.
Another Interesting Marijuana Stock
GrowGeneration Corp. (GWRG Stock Report) is another very interesting marijuana stock with a lot of potential. Similar to another popular pot stock, GrowGeneration works in the gardening supply area of the industry. Specifically catered to cannabis growers, GRWG stock has seen a solid increase in the past few months from increased market demand. In addition to having many physical locations around the U.S., the company also has a fervent online business. Because of its broad scope in the cannabis industry, many believe that GRWG stock has solid long term potential.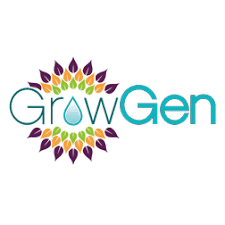 The company has stated that it is hoping to show around $7 million income for the year without the aid of EBITDA adjustments. Because of this, GRWG stock has continued to inspire confidence in investors minds. The long term hope is that as more states legalize cannabis, more individuals will want to grow their own marijuana. With hydroponics being the preferred method of growth for many, GrowGeneration looks like a very interesting marijuana stock to watch.
420 Intel is Your Source for Marijuana News
420 Intel is the leading source for cannabis news from around the world. Get the latest updates on cannabis legalization, politics and technology, as well as developments in medical and recreational marijuana news. Our commitment is to bring you the most important cannabis news stories every day of the week.
At 420 Intel we understand that effective marijuana industry news coverage is a constant endeavor. Every day stories develop regarding cannabis legalization, technological developments, and the medicinal benefits of marijuana use. Each new development carries the potential to impact the marijuana industry regionally, nationally, and internationally. 420 Intel is the marijuana industry news outlet that will keep you up to date on these developments and how they impact the world around you.
With the marijuana industry constantly evolving, you need a cannabis news outlet to keep you abreast of the pertinent information. At 420 Intel, we cover marijuana legalization news throughout the world, offer reliable information for cannabis business owners, detail technological advances that impact the marijuana industry, cover marijuana rallies from across the globe, and everything in between.
You can get 420 Intel news delivered directly to your inbox by signing up for our daily marijuana news, ensuring you're always kept up to date on the ever-changing cannabis industry. To stay even better informed about marijuana legalization news follow us on Twitter, Facebook and LinkedIn.