2 Marijuana Stocks To Watch: Can These Companies Build More Momentum
How These Two Pot Stocks Are Changing the Cannabis Industry for the Better
With the cannabis industry changing so rapidly, it can at times be difficult to keep up. News about what marijuana stocks are doing and how certain pot stocks to watch are fighting to show returns, flood media outlets. But during all of this, we are still seeing a large number of marijuana stocks that are showing positive results. Of course, we can't say for certain when this volatility storm will end. But, in the past few weeks, we have mostly seen a large amount of bullish sentiment in the cannabis industry. This bullish sentiment is characterized by consistent gains with some days of small losses.
Throughout most of June, we have continued to see days with these solid gains. Much of this is due to the fact that the world is beginning to fight back against the coronavirus. Although we are in no way out of the water, it seems as though the public is able to cope with the reality of daily life better than ever. The difficult part is the unpredictability of the cannabis industry. Because no one knows what will happen next week or even tomorrow, it is difficult to predict the future of the cannabis industry. For now, though, these two marijuana stocks continue to show great potential in the face of adversity.
The Largest Marijuana Stock By A Big Margin
Canopy Growth Corp (CGC Stock Report) is widely considered to be the largest marijuana stock in the industry by quite a big margin. CGC stock since mid-March has climbed by more than 80% leading a lot of investors to take note. As the largest cannabis stock in the industry, the company has been able to secure quite a lot for its future. The CEO of the CGC stock, David Klein recently gave an interview discussing the future of U.S. cannabis legislation.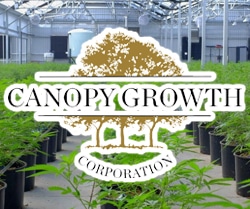 He stated that "my assumption is that 2022, for me, is the magic number. I think as you watch more and more states move to legalization for medical or rec, you really bring in almost two more senators each time who are really going to feel compelled to not make criminals out of the people in their state who are doing what's legal in their particular state." Although CGC stock is still considered to be quite volatile compared to other marijuana stocks to watch, the company continues to look like it has a solid future ahead. Because of this, it remains a marijuana stock to watch.
Will Tilray be Considered a Marijuana Stock to Buy Anytime Soon?
Tilray Inc. (TLRY Stock Report) was once a major winner amongst other pot stocks. But, after TLRY stock declined sharply only a few months ago, many cannabis investors lost faith. Since mid-March, the company has shot up by more than 150% in TLRY stock value which is quite substantial. But, the whole of the cannabis industry has seen massive gains since that time which makes this just another part of the larger picture. Although TLRY stock has gone up by quite a bit, that may not be enough to make it considered a pot stock to buy.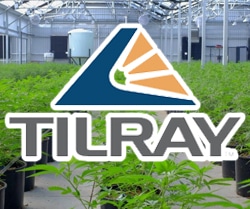 The company ended its most recent quarter with these large gains, and has shown sales growth year over year of around 126%. But, this marijuana stock does have some big underlying issues. For one, the company has not really been successful in moving into the U.S. cannabis industry. Rather, it has mostly seem downtrodden results on the front. But, with a large cash position, many investors still seem to find some faith in the company. Moving forward, it's up to you to decide whether or not Tilray is a pot stock to watch or not.
420 Intel is Your Source for Marijuana News
420 Intel is the leading source for cannabis news from around the world. Get the latest updates on cannabis legalization, politics and technology, as well as developments in medical and recreational marijuana news. Our commitment is to bring you the most important cannabis news stories every day of the week.
At 420 Intel we understand that effective marijuana industry news coverage is a constant endeavor. Every day stories develop regarding cannabis legalization, technological developments, and the medicinal benefits of marijuana use. Each new development carries the potential to impact the marijuana industry regionally, nationally, and internationally. 420 Intel is the marijuana industry news outlet that will keep you up to date on these developments and how they impact the world around you.
With the marijuana industry constantly evolving, you need a cannabis news outlet to keep you abreast of the pertinent information. At 420 Intel, we cover marijuana legalization news throughout the world, offer reliable information for cannabis business owners, detail technological advances that impact the marijuana industry, cover marijuana rallies from across the globe, and everything in between.
You can get 420 Intel news delivered directly to your inbox by signing up for our daily marijuana news, ensuring you're always kept up to date on the ever-changing cannabis industry. To stay even better informed about marijuana legalization news follow us on Twitter, Facebook and LinkedIn.