June Gloom Can't Keep Marijuana Stocks Down
Marijuana stocks have without a doubt had a tough time in the past six months. With the coronavirus fighting off positive market sentiment, it seems as though in the past few weeks, pot stocks have begun to fight back. During that time, we have seen a continual increase in leading marijuana stock prices. It seems as though cannabis stocks are working to keep up with market demand as the desire to purchase cannabis continues to increase. Although the cannabis industry does still have a long way to go, it seems as though cannabis stocks are here for the long term.
Many leading marijuana stocks have shown short term positive sentiment, but investors continue to hope that the next few years will be where the real positive sentiment exists. Because of that, investors should continue to search for marijuana stocks that have a high value and an even higher respect for their long term financials and plans. Depending on where you look, the cannabis industry is estimated to be worth as much as $60 to $100 billion within the next decade. Given where we are right now, this means that there is a large amount of growth that has yet to take hold. For this reason, these two cannabis stocks continue to be considered cannabis stocks to watch.
A U.S. Based Marijuana Stock Working on Its Long Game
Green Thumb Industries Inc. (GTBIF Stock Report) is considered to be one of the leading marijuana stocks to watch for its long term potential. The company recently posted a major positive in the name of $102 million for its quarterly revenue. This number represents a year over year increase of almost 270%. With its net loss at just around $4 million, the company continues to offer investors valued that cannot be found in many other areas of the cannabis industry. Currently, GTI has as many as 44 retail locations in the U.S. But, it has stated that it has licenses to open as many as 52 more stores in the near future.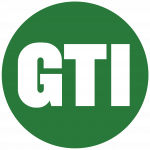 In addition, the company works in several unique statewide markets that offer it a large amount of opportunity over other cannabis stocks. With its market cap at just shy of $2 billion, GTI remains one of the largest MSO pot stocks in the industry. The company has stated that its revenue could reach somewhere in the $500 million range this year which would be a major number for investors to get behind. Moving forward, investors should continue to keep an eye on this marijuana stock to watch.
A Smaller Marijuana Stock With a Big Plan
Planet 13 Holdings Inc. (PLNHF Stock Report) is a lesser talked about marijuana stock, but one with a great amount of future potential. The company is a retailer of marijuana with a massive location-based in Las Vegas. Its appropriately titled SuperStore spans several hundred thousand square feet and includes a pizza restaurant, cannabis processing, and testing facility, and several other retail assets. The company has stated that after seeing its success in Nevada, it has plans to move into the California market. The company recently completed the acquisition of California based Newtonian Principles Inc. in a deal that comes out to around $4 million.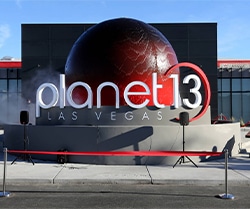 The acquisition was mostly completed with the intention of gaining access to Newtonian's California retail licenses. Bob Groesbeck, Co-CEO of Planet 13 stated that "closing the acquisition is a major step towards Planet 13's first California location. We've examined hundreds of locations and are confident in our ability to replicate the SuperStore experience at this location, introducing new customers to the Planet 13 Brand." For this reason among others, Planet 13 Holdings remains a leading marijuana stock to watch.
420 Intel is Your Source for Marijuana News
420 Intel is the leading source for cannabis news from around the world. Get the latest updates on cannabis legalization, politics and technology, as well as developments in medical and recreational marijuana news. Our commitment is to bring you the most important cannabis news stories every day of the week.
At 420 Intel we understand that effective marijuana industry news coverage is a constant endeavor. Every day stories develop regarding cannabis legalization, technological developments, and the medicinal benefits of marijuana use. Each new development carries the potential to impact the marijuana industry regionally, nationally, and internationally. 420 Intel is the marijuana industry news outlet that will keep you up to date on these developments and how they impact the world around you.
With the marijuana industry constantly evolving, you need a cannabis news outlet to keep you abreast of the pertinent information. At 420 Intel, we cover marijuana legalization news throughout the world, offer reliable information for cannabis business owners, detail technological advances that impact the marijuana industry, cover marijuana rallies from across the globe, and everything in between.
You can get 420 Intel news delivered directly to your inbox by signing up for our daily marijuana news, ensuring you're always kept up to date on the ever-changing cannabis industry. To stay even better informed about marijuana legalization news follow us on Twitter, Facebook and LinkedIn.