Can Pot Stocks Benefit From The Coronavirus Virus?
Pot stocks are highly subject to market fluctuations caused by world events. Because of this, anytime a big news story breaks, it could have either a positive or negative effect on which marijuana stocks to buy. Currently, the outbreak of the Coronavirus in several new countries has resulted in world markets tumbling by significant amounts. While this may be only for the short term, it looks like there are some ways in which pot stock investors can benefit from this news. Although the Coronavirus has no real relation to cannabis stocks, its effect on the larger stock market is clearly felt amongst the marijuana industry.
But, when any event causes pot stocks to drop, it seems as though there are some investors sitting idly by, waiting to capitalize on the lower prices. In the past month, we have watched some of the largest pot stocks begin to regain small pieces of value. The gains we have witnessed during that time have all but been traced overdue to the volatility caused by the Coronavirus.
One of the issues that we are presented with is that we do not know the time frame of when this new virus will be contained. This means that world markets could continue to be affected for some time. With China producing more than 15% of the world's goods, the shutdown of major cities in the country could mean fluctuations for many leading pot stocks. These two pot stocks mentioned below could see an effect from the fears surrounding the Coronavirus, given their connections to the Chinese export market.
This Pot Stock Imports Chinese Goods
KushCo Holdings (KSHB Stock Report) is a producer of packaging for various cannabis goods. Given tough restrictions regarding how marijuana can be packaged, KushCo quickly gained an advantage over its competitors as the leading producer of innovative packaging supplies. But, the company began to see room for growth in the physical product market which led it to begin selling everything from vaporizers to hydrocarbon gases, and pretty much anything cannabis producers and retailers could utilize.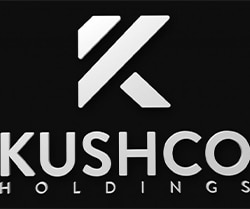 China is currently the largest exporter of vaporizer products. KushCo receives the majority of its vaporizers from the Chinese market which means that in the short term, the company could be affected by any production shutdowns that occur. China has stated that the number of those infected monthly with Coronavirus is going down which means that production in its major cities could begin very soon. But for now, this is a very interesting factor to consider for KushCo.
Another Pot Stock Affected By The Coronavirus
Cronos Group (CRON Stock Report) is one of the largest pot stocks in the industry. The company has suffered from several issues in the past, but the Coronavirus could be its latest problem to contend with. Cronos Group began moving into the vaporizer market last year after reaching an agreement with tobacco producer, Altria Group (NYSE:MO).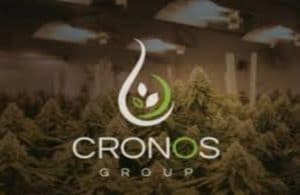 In addition to this, it produces a large range of derivative products that all use vaporizer components to work. Although this does not define the majority of Cronos' business, it has put a large amount of capital into the development and production of vaporizers and vaporizer related products. Similar to KushCo, Cronos groups have had issues regarding the production of these devices. With the vast majority of these products being produced in China, Cronos could have a tough time in the near future.
The hopes are that the issues surrounding Coronavirus will begin to be fought by modern medicine and quarantine practices. But in the interim, there is a lot of opportunities to be found because of this novel illness effect on world markets and marijuana stocks.
420 Intel is Your Source for Marijuana News
420 Intel is the leading source for cannabis news from around the world. Get the latest updates on cannabis legalization, politics and technology, as well as developments in medical and recreational marijuana news. Our commitment is to bring you the most important cannabis news stories every day of the week.
At 420 Intel we understand that effective marijuana industry news coverage is a constant endeavor. Every day stories develop regarding cannabis legalization, technological developments, and the medicinal benefits of marijuana use. Each new development carries the potential to impact the marijuana industry regionally, nationally, and internationally. 420 Intel is the marijuana industry news outlet that will keep you up to date on these developments and how they impact the world around you.
With the marijuana industry constantly evolving, you need a cannabis news outlet to keep you abreast of the pertinent information. At 420 Intel, we cover marijuana legalization news throughout the world, offer reliable information for cannabis business owners, detail technological advances that impact the marijuana industry, cover marijuana rallies from across the globe, and everything in between.
You can get 420 Intel news delivered directly to your inbox by signing up for our daily marijuana news, ensuring you're always kept up to date on the ever-changing cannabis industry. To stay even better informed about marijuana legalization news follow us on Twitter, Facebook and LinkedIn.