What Value Do These Marijuana Stocks Offer The Industry
Projections of the worldwide spending on legal cannabis are set to hit highs of $57 billion in sales by 2027. With this in mind, the opportunity to capitalize on marijuana stocks is still a great possibility. Even though we have seen some major changes impact the market, there are still more obstacles to get past. However, if the market can overcome these hurdles it can have a positive outcome for pot stock investors. One of those fences to climb happens to be the legalization of marijuana in the U.S. on the federal level. Some analysts have stated that in 2020, we could see cannabis become legal across the country.
Just like any other market, those looking for the best value at a good price will take time and proper due diligence to find. And searching for marijuana stocks to buy is no different. Some investors focus only on charts and market performance. While others look at both sides of the spectrum. Focusing on both market data as well as the value the company provides to the cannabis industry. Below we will discuss 2 marijuana stock company's that offer innovation and true value to the market not just for investors but for the consumer as well.
This Pot Stock Is Focused On Marijuana Real Estate
Innovative Industrial Properties (IIPR Stock Report) is a well-mentioned ancillary pot stock discussed throughout the industry. The company took an innovative approach to combined marijuana cultivation and real estate. How so? The company will buy and lease properties to cannabis growers. This helps each cannabis cultivator to divvy up the profits after each harvest into the heart of there operation, producing a higher return than they would otherwise get from owning the property.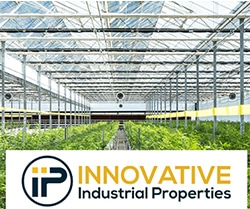 IIPR is one of only a handful of pot stocks that are currently turning a profit. The company reports as much as 160% increase in year-over-year earnings for the last quarter of 2019. Because of this, many investors have taken note of the company as a promising marijuana stock to watch.
If all of this wasn't enough, the company offers investors a very healthy dividend of 4.5% annually. The main goal for the company is to figure out how to continue expanding in the market as it is an extremely capital-driven business. But with many investors taking notice, this shouldn't prove to be too large of a challenge as this marijuana stock offers value to the industry beyond the stock market.
Can This Marijuana Stock Help With Nicotine Cravings
Founded in 2010 CV Sciences (CVSI Stock Report) is vertically-integrated marijuana stock whose focus is on the production of Hemp CBD treatments. Similar to GWPH Epidiolex this company offers therapies through processing Hemp to make CBD derivatives, which helps treat an array of illnesses. Looking past the stock market CV Sciences is presenting a different approach to help those with nicotine addiction an outlet to a healthier and better way of life.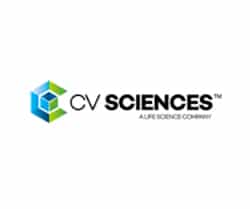 The company is working on a smoking cessation medication that mixes hemp-based CBD and nicotine to eliminate cravings for tobacco products. If it is as effective as the company hopes, a large demand for this smoking cessation solution is expected to happen. And With the 2018 Farm Bill Allowing for the cultivation of Hemp just makes CV Sciences future an even brighter one.
With the innovative services and products, that each cannabis company mentioned above offers, it will only help those searching for pot stocks to buy obtain a clear picture of the company's true direction. This can also help investors who see beyond the short term and focus on the long term to offer more value to the rapidly growing cannabis industry.
420 Intel is Your Source for Marijuana News
420 Intel is the leading source for cannabis news from around the world. Get the latest updates on cannabis legalization, politics and technology, as well as developments in medical and recreational marijuana news. Our commitment is to bring you the most important cannabis news stories every day of the week.
At 420 Intel we understand that effective marijuana industry news coverage is a constant endeavor. Every day stories develop regarding cannabis legalization, technological developments, and the medicinal benefits of marijuana use. Each new development carries the potential to impact the marijuana industry regionally, nationally, and internationally. 420 Intel is the marijuana industry news outlet that will keep you up to date on these developments and how they impact the world around you.
With the marijuana industry constantly evolving, you need a cannabis news outlet to keep you abreast of the pertinent information. At 420 Intel, we cover marijuana legalization news throughout the world, offer reliable information for cannabis business owners, detail technological advances that impact the marijuana industry, cover marijuana rallies from across the globe, and everything in between.
You can get 420 Intel news delivered directly to your inbox by signing up for our daily marijuana news, ensuring you're always kept up to date on the ever-changing cannabis industry. To stay even better informed about marijuana legalization news follow us on Twitter, Facebook and LinkedIn.