2 Marijuana Stocks To Watch Before Christmas
For anyone who watches the marijuana stocks as much as we do, they know that the past few months have been less than ideal. This is due to a variety of factors in the market including general uncertainty about the future, among other aspects. With so much information going around the market, it can be difficult to pick which pot stocks may be future proof. Of course, we must consider that there are some pot stocks that have more potential than others. Additionally, the future of the industry is still very much an uncertainty.
What is certain is that pot stocks remain one of the most exciting markets of the present day. With so much shifting so quickly, it seems as though some companies are working harder for the future than others. These pot stocks are putting innovation first in the fight to be on top. As we continue to push toward the next few years, the hopes are that these key pot stocks can remain with their eyes set forward.
A Brand Focused Pot Stock
Integrated Cannabis Company Inc. (ICNAF Stock Report) (ICAN) is one of the leading brand-focused pot stocks to watch. The company has been working to up the number of products that they are able to put onto the market for quite some time now. Recently, they patented a new state of the art rolling machine which will go to use in their Oakland facility. The company has not yet disclosed the technology to the public as they are currently waiting to do so. The automated machine should be able to produce as many as 600 pre-rolls per hour when fully operational. This process is one that has a higher capacity than any other pre-roll producer in the industry.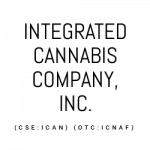 The company has stated that their game plan is to put as many products into the Californian market as they can. Chief Strategy Officer for the company, Gus Boosalis, stated that "by introducing additional products into that channel, we'll continue to have organic growth in California, and next we're going to introduce the brand to the Nevada market through our licensed cultivation and manufacturing facility." With their eyes set on some of the largest markets in the nation, they remain a key pot stock to watch.
One of the Only Winning Pot Stocks
Trulieve Cannabis (TCNNF Stock Report) is one of the only pot stocks to have posted gains in the past few months. The company is down quite a bit from their yearly high, but they have posted around 47% in growth year-to-date. The company still also remains up by as much as 50% since they listed on a public exchange.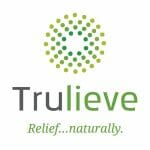 Recently, they stated that their revenue has increased by as much as 22% from the previous quarter to north of $70 million. Many have stated that the Florida market that they work in, has more potential than most other statewide industries. This is due to the untapped potential and the lack of legislation allowing adult-use cannabis at the current point in time. Because of this, they remain a key pot stock to watch moving forward.
420 Intel is Your Source for Marijuana News
420 Intel is the leading source for cannabis news from around the world. Get the latest updates on cannabis legalization, politics and technology, as well as developments in medical and recreational marijuana news. Our commitment is to bring you the most important cannabis news stories every day of the week.
At 420 Intel we understand that effective marijuana industry news coverage is a constant endeavor. Every day stories develop regarding cannabis legalization, technological developments, and the medicinal benefits of marijuana use. Each new development carries the potential to impact the marijuana industry regionally, nationally, and internationally. 420 Intel is the marijuana industry news outlet that will keep you up to date on these developments and how they impact the world around you.
With the marijuana industry constantly evolving, you need a cannabis news outlet to keep you abreast of the pertinent information. At 420 Intel, we cover marijuana legalization news throughout the world, offer reliable information for cannabis business owners, detail technological advances that impact the marijuana industry, cover marijuana rallies from across the globe, and everything in between.
You can get 420 Intel news delivered directly to your inbox by signing up for our daily marijuana news, ensuring you're always kept up to date on the ever-changing cannabis industry. To stay even better informed about marijuana legalization news follow us on Twitter, Facebook and LinkedIn.