Can These Marijuana Stocks Continue To Build Momentum ?
In the past year or so, we have seen that marijuana stocks have started to shift. With so many new updates to the cannabis industry, it can at times be difficult to keep up with where the market is headed. Most investors tend to look at the companies at the top of the pot stock market. This is usually a good place to start, but it does deny a large amount of the potential with small to mid-cap pot stocks.
These companies have much less bureaucracy to answer and therefore can enact changes in a much faster way. The point of this is to keep the horizons broad to ensure no opportunity gets left by the side. The last tip with investing in pot stocks comes in the form of research. With enough information at hand, it can be much easier to make an educated decision about a given company. With this in mind, investing in pot stocks can be done in a much simpler way.
A Cannabis Investment Company to Watch
SOL Global Investments Corp. (SOL Stock Report) (SOLCF Stock Report) is considered to be one of the leading international investment companies. They have stated that they are heavily focused on cannabis and cannabis-related businesses in the U.S. Additionally, the company has been working to delve deeper into the hemp and CBD marketplace in Europe. With a broad strategy for growth, the company continues to excite prospective investors. Lastly, the company currently has an ongoing research and development program with the University of Miami. With this, they have been able to embark on the creation of some new and groundbreaking cannabis products. For this reason, they remain a key pot stock to watch.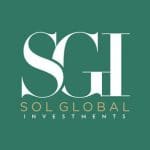 The company recently announced that they have completed a $50,000,000 private placement by way of issuing debenture units. With these proceeds, they hope to build out their large global hemp and CBD strategy. Additionally, they also are working to finalize the buying of assets in Florida, Michigan and California as they hope to become a multi-state operator moving into the near future. With a very bright horizon ahead of them, they continue to bring in investors from all around the pot stock market.
A Big Player in the Cannabis Industry
Canopy Growth Corp. (CGC Stock Report) is considered to be one of the largest pot stocks in the industry. The company has been working as a producer of cannabis, making them a pure-play pot stock. Although they have definitely had better days than that of the past few months, the company does look like they have a lot of potentials.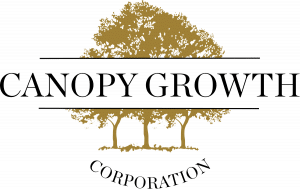 With billions in free-flowing cash, the company has stated that they are working to delve into the derivative market in Canada. The derivative market is one that has seen a large amount of attention in the past few months. The company does have quite a broad scope amongst pot stocks, which makes them a key pot stock to watch.
420 Intel is Your Source for Marijuana News
420 Intel is the leading source for cannabis news from around the world. Get the latest updates on cannabis legalization, politics and technology, as well as developments in medical and recreational marijuana news. Our commitment is to bring you the most important cannabis news stories every day of the week.
At 420 Intel we understand that effective marijuana industry news coverage is a constant endeavor. Every day stories develop regarding cannabis legalization, technological developments, and the medicinal benefits of marijuana use. Each new development carries the potential to impact the marijuana industry regionally, nationally, and internationally. 420 Intel is the marijuana industry news outlet that will keep you up to date on these developments and how they impact the world around you.
With the marijuana industry constantly evolving, you need a cannabis news outlet to keep you abreast of the pertinent information. At 420 Intel, we cover marijuana legalization news throughout the world, offer reliable information for cannabis business owners, detail technological advances that impact the marijuana industry, cover marijuana rallies from across the globe, and everything in between.
You can get 420 Intel news delivered directly to your inbox by signing up for our daily marijuana news, ensuring you're always kept up to date on the ever-changing cannabis industry. To stay even better informed about marijuana legalization news follow us on Twitter, Facebook and LinkedIn.