Can these marijuana stocks continue to climb?
While the past few months have not been especially kind to marijuana stocks, it seems as though companies are beginning to find their stride once again. The past week or so has seen some big gains come back into the pot stock market, but many are wondering if they are only short term. One of the key things to note about pot stocks is that the market is very heavily based in volatility. This is due to how infants the industry is overall in addition to other factors. One thing is for sure; pot stocks should continue to grow into the near future.
Many projections have shown that the demand for cannabis is not going anywhere soon. This means that we should continue to see some growth enter into the industry. With so many pot stocks to watch, it can be difficult to find the ones with the most perceived value. This again comes down to the individual investor. However you invest in pot stocks, the hopes are that the industry can continue to climb.
A Vertically Integrated Pot Stock
1933 Industries Inc. (TGIFF Stock Report) (TGIF) is one of the leading vertically integrated cannabis brands. The company is currently defocused on both the U.S. and the Canadian market which present two interesting opportunities. Both of these regions represent the largest marijuana markets in the world. The company works through two wholly-owned subsidiaries. Through these, they are able to participate in cannabis cultivation, extraction, processing and the manufacturing of assets. Because of its broad scope, the company has been deemed one of the leading pot stocks to watch moving into the future of the industry.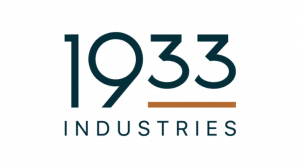 Recently, they announced that they have embarked on their most successful brand launch to date. The launch which completed after a 30-day campaign debuted with a complete selling out of their products. With the Blonde brand aimed at the Los Angeles market, the company aims to continue selling all of its products in the U.S. market. Ester Vigil, President of the company stated that "Blonde™ has taken Las Vegas by storm and we could not be more excited about this relationship. The positive feedback from consumers has been overwhelming. Blonde™ has been developed as a premium lifestyle product, connecting with both new and discerning, quality-savvy consumers looking for remarkable experiences."
Another Alternative Pot Stock Worth Considering
Scotts Miracle-Gro (SMG Stock Report) is considered to be one of the leaders in the ancillary pot stock market. The company has been working in the cannabis space through its wholly-owned subsidiary, Hawthorne Gardening. Hawthorne Gardening is aimed at providing grow solutions to those who wish to grow marijuana hydroponically.

The subsidiary has seen quite a heavy amount of profit. Scotts Miracle-Gro as a whole has seen as much as $1.17 billion in third-quarter revenue. This is an increase from their third-quarter revenue of last year. The hopes are that they can continue to be one of the leading ancillary pot stocks to watch.
420 Intel is Your Source for Marijuana News
420 Intel is the leading source for cannabis news from around the world. Get the latest updates on cannabis legalization, politics and technology, as well as developments in medical and recreational marijuana news. Our commitment is to bring you the most important cannabis news stories every day of the week.
At 420 Intel we understand that effective marijuana industry news coverage is a constant endeavor. Every day stories develop regarding cannabis legalization, technological developments, and the medicinal benefits of marijuana use. Each new development carries the potential to impact the marijuana industry regionally, nationally, and internationally. 420 Intel is the marijuana industry news outlet that will keep you up to date on these developments and how they impact the world around you.
With the marijuana industry constantly evolving, you need a cannabis news outlet to keep you abreast of the pertinent information. At 420 Intel, we cover marijuana legalization news throughout the world, offer reliable information for cannabis business owners, detail technological advances that impact the marijuana industry, cover marijuana rallies from across the globe, and everything in between.
You can get 420 Intel news delivered directly to your inbox by signing up for our daily marijuana news, ensuring you're always kept up to date on the ever-changing cannabis industry. To stay even better informed about marijuana legalization news follow us on Twitter, Facebook and LinkedIn.