Marijuana stocks make a swift comeback
For anyone who invests in marijuana stocks, they know that the past few months have not been especially kind to the industry. This is due to a variety of factors including a general uncertainty of the future of the market, as well as some issues with future plans. One of the main reasons for the high level of volatility comes inherently with the infancy of the market. With any infant market, oftentimes people are trading off of speculation rather than the true value of a given business.
This has resulted in some of the largest companies in the industry seeing their values dropdown. As speculation begins to dwindle down, it looks like the market could shift toward some stability. Only time will tell though, as the industry does not seem to follow any of the traditional trading rules. The hopes are high that the market can shift to reflect the changes that the public would like to see moving forward.
A Broad Spectrum Investment Pot Stock
Roadman Investments Corp. (RMANF Stock Report) (LITT) is considered to be one of the leading investment companies in a wide variety of markets. The company has continuously demonstrated that they have the potential to deploy their capital in a very tactical way. This means that they are able to invest across resources, agricultural, financial service and more.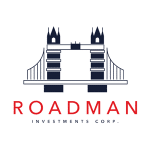 Because of their broad scope, the company has continuously been deemed a pot stock to watch despite them not being a pure-play pot stock by any means. More accurately they could be considered an investor in the health and wellness market overall as that applies even further. The company is continuing to work with its investments to develop groundbreaking products for the industry at large.
Roadman Investments Corp. recently announced that it had entered into a major distribution partnership with Eurolife Brands Inc. The company has also been granted an exclusive distributor partnership for the areas of Germany, Switzerland, and the U.K. Shawn Moniz, CEO of the company stated that "The addition of Champignon products to our suite of health and wellness-oriented CPG offerings is a natural fit. Informed, educated and health-conscious European consumers demand products that are not only high quality but are on the cutting edge of their respective industry segments and we believe that Champignon fits this criteria."
An Alternative Pot Stock to Consider
Supreme Cannabis Company (SPRWF Stock Report) is currently considered to be a value pot stock due to its very low price. The company has shown that they have as much as seven times next year's earnings per share which is quite a considerable amount. The company has definitely struggled in the past few months alongside some of the most popular pot stocks in the industry.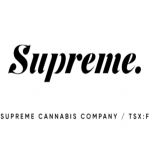 With their business built on producing extremely high-quality cannabis, they have been able to carve out a large niche for themselves. Like any producer of dried cannabis flower, the company has had some issues with supply and demand struggles. The hopes are that they can begin to solve this moving into the next few years and beyond.
420 Intel is Your Source for Marijuana News
420 Intel is the leading source for cannabis news from around the world. Get the latest updates on cannabis legalization, politics and technology, as well as developments in medical and recreational marijuana news. Our commitment is to bring you the most important cannabis news stories every day of the week.
At 420 Intel we understand that effective marijuana industry news coverage is a constant endeavor. Every day stories develop regarding cannabis legalization, technological developments, and the medicinal benefits of marijuana use. Each new development carries the potential to impact the marijuana industry regionally, nationally, and internationally. 420 Intel is the marijuana industry news outlet that will keep you up to date on these developments and how they impact the world around you.
With the marijuana industry constantly evolving, you need a cannabis news outlet to keep you abreast of the pertinent information. At 420 Intel, we cover marijuana legalization news throughout the world, offer reliable information for cannabis business owners, detail technological advances that impact the marijuana industry, cover marijuana rallies from across the globe, and everything in between.
You can get 420 Intel news delivered directly to your inbox by signing up for our daily marijuana news, ensuring you're always kept up to date on the ever-changing cannabis industry. To stay even better informed about marijuana legalization news follow us on Twitter, Facebook and LinkedIn.