Spotlight to be placed on barriers to medicinal cannabis in Australia
Barriers confronting patients trying to access medicinal cannabis in Australia will be scrutinised in a Parliamentary inquiry into how the drug is regulated.
The Greens said the medicinal cannabis system is "broken" and in urgent need of reform as their push for an inquiry into access to the drug won support in the Senate on Thursday.
But the Federal government has rejected the need for review saying it continues to enable access to medicinal cannabis for those in need while maintaining safeguards of its use.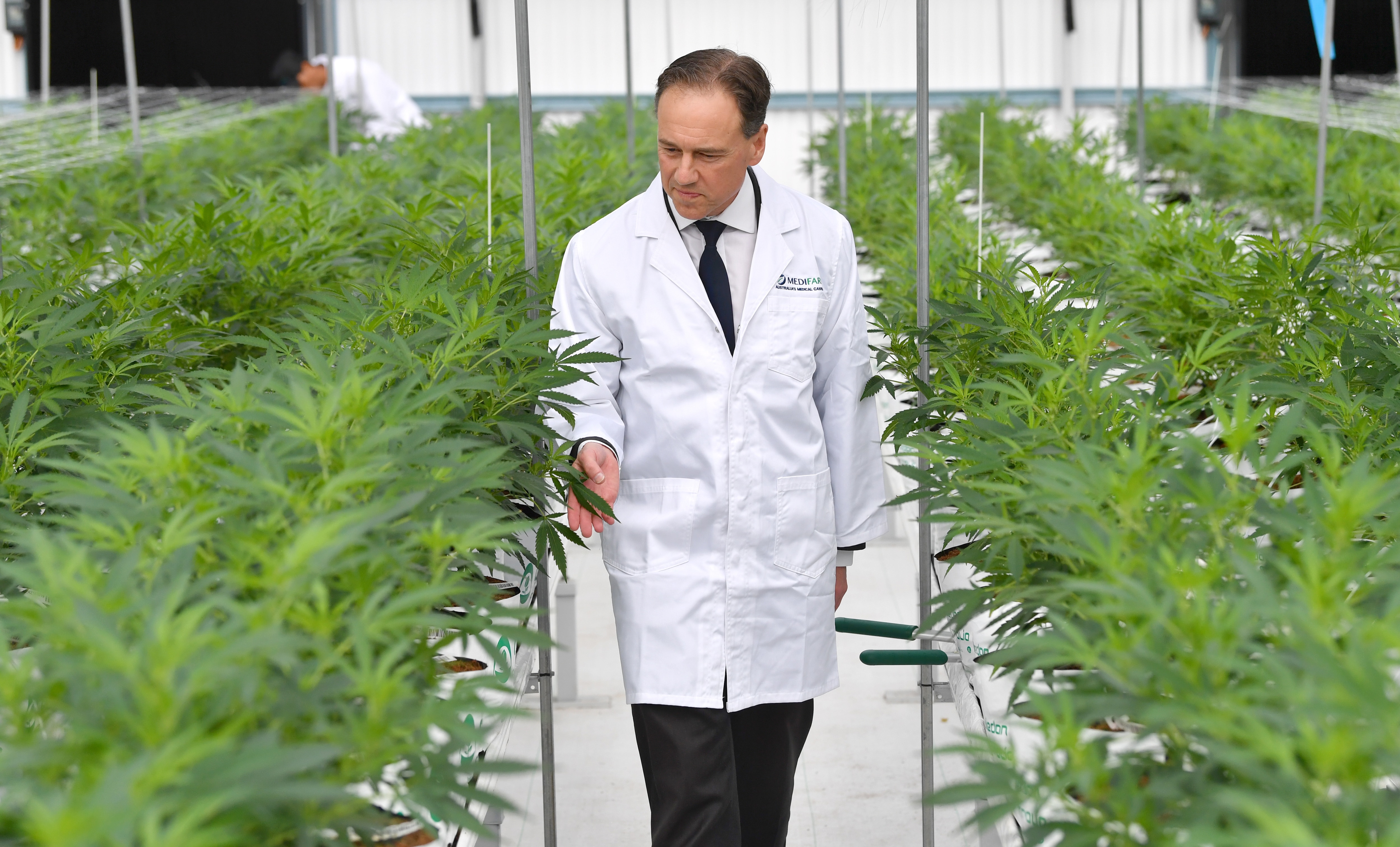 Health Minister Greg Hunt is seen inspecting the cannabis plants.
AAP
Greens leader Richard Di Natale said patients are being denied access to medicinal cannabis by a "dysfunctional" system that is not working for them.
"The failure of the current system has led to thousands of patients being denied access to medicine, with many being forced to turn to the black market," he said.
"Doctors shouldn't be turning away sick people because of the complexities of prescribing cannabis."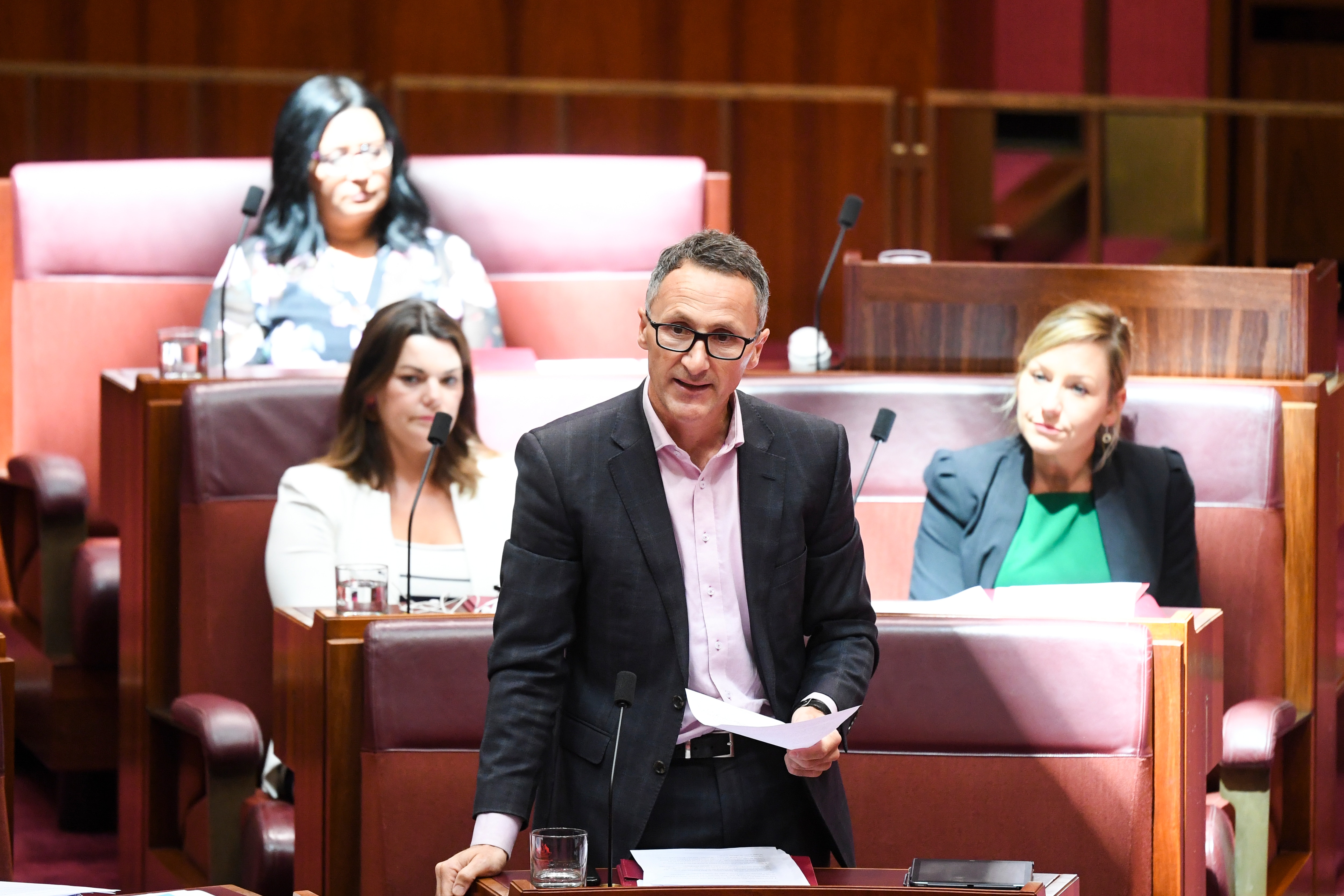 Greens leader Richard Di Natale.
AAP
The use of medicinal cannabis became legal in Australia at a federal level in 2016.
Research has shown the drug can help manage some conditions including chronic pain, multiple sclerosis, epilepsy and chemotherapy-induced nausea and vomiting.
Liberal Senator Jonathon Duniam said calls for the inquiry ignored the "significant progress" made to date in increasing doctors and patients access to the drug.
"The Morrison government continues to make it easier for doctors to access medicinal cannabis products more rapidly while maintaining strict safeguards for individual and community safeguards," he told the Senate.   
The Senate's community affairs committee will look at the suitability of the drug for government subsidies through the Pharmaceutical Benefits Schemes.
It will also review "delays in access" due to the importation of medicinal cannabis and a "shortage" of the drug's products being manufactured in Australia.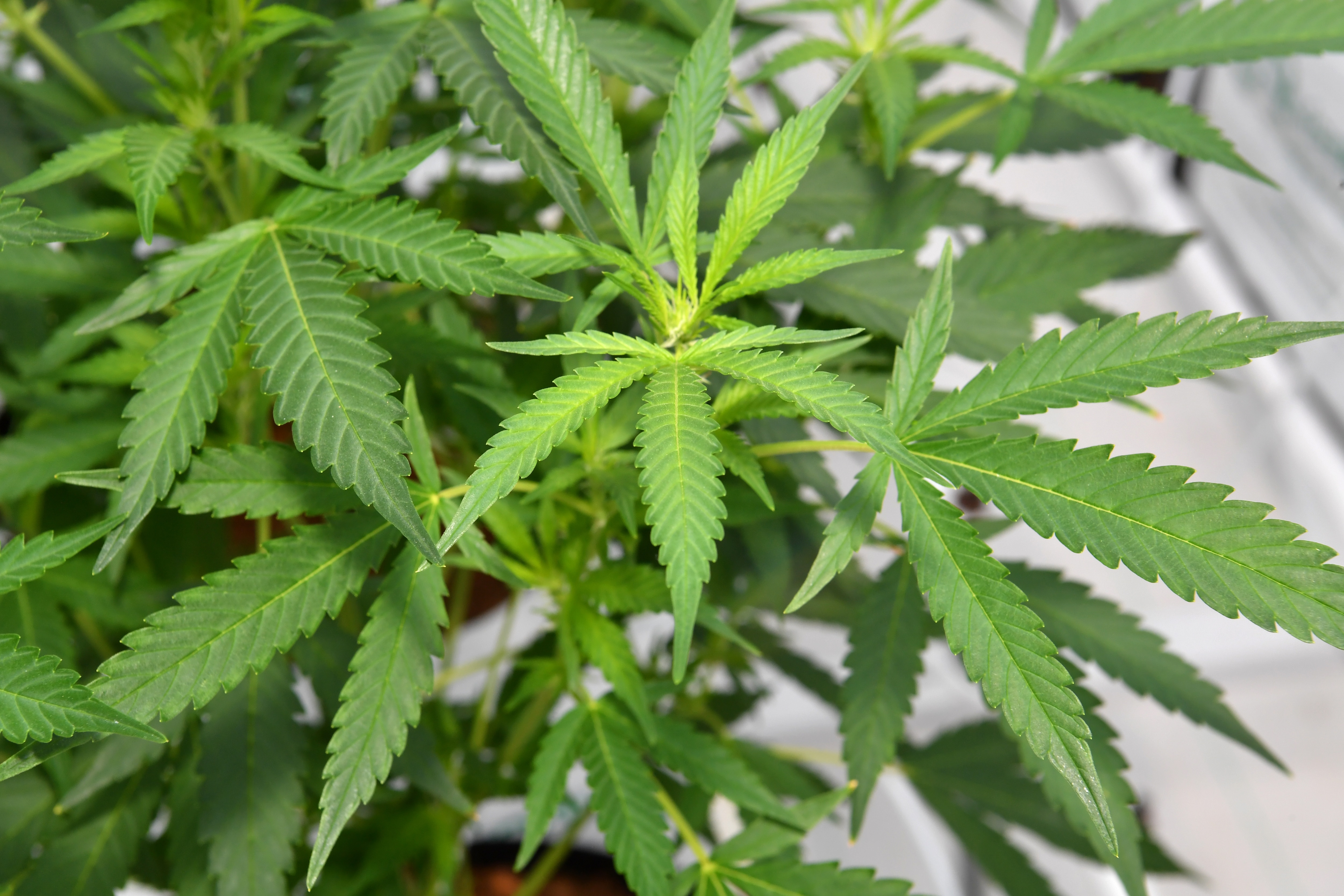 Cannabis plants are seen growing at Medifarm on the Sunshine Coast.
AAP
This would include reviewing the impacts on the mental and physical well-being of those patients "struggling to access" medicinal cannabis.
Other points of reference include barriers for those in rural and remote areas and "significant" financial barriers in accessing the medicinal drug legally.
"It's been shoehorned into a system that is not fit for purpose, and all that's achieved is delays, expense and suffering for Australian patients," Mr Di Natale said.
The Greens Leader said the inquiry would uncover "deep failures" of accessing the medicinal cannabis system through the Therapeutic Goods Administration.
"For far too long patients have been denied access to essential medication by a system that simply doesn't work as intended," she said.
"This inquiry will… look into whether doctors have the information they need to prescribe it, and whether patients have access to the medicine they need."
Senator Duniam said over 23,000 applications for medicinal cannabis had been approved to nearly 15,000 patients via a special access scheme via the TGA, since January 2016.
"There is no barrier to applications to the PBS. PBS applicants must, by law, be determined on medicinal, not political grounds as proposed in this motion," he told the Senate.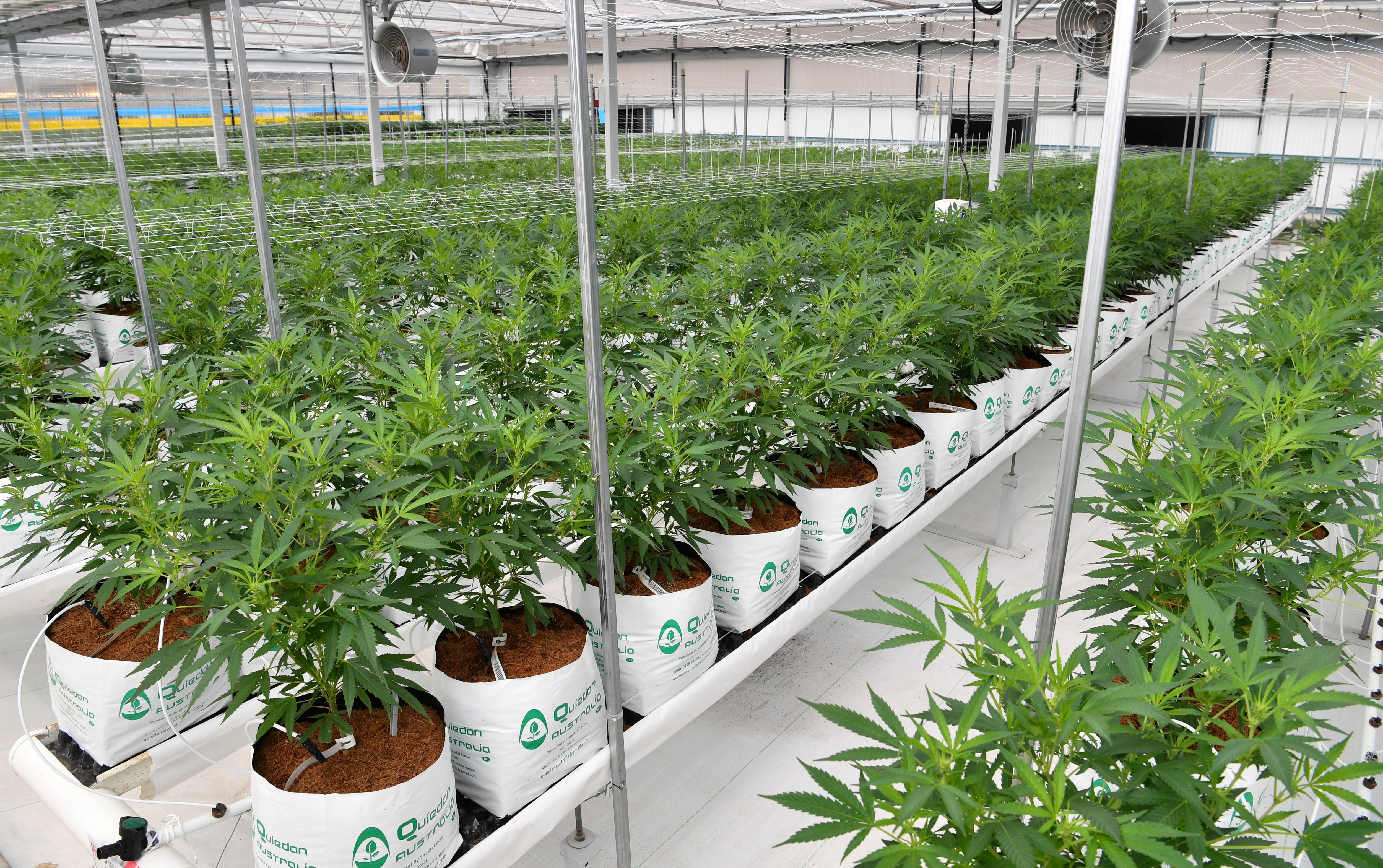 Medifarm is Australia's first operational medical cannabis farm.
The Greens won support for the inquiry 35 votes to 31, with Labor and crossbench senators helping the minor party defeat the Federal government.
The inquiry will also compare Australia's regime to other countries and investigate the training and education of doctors in relation to the treatment.
Mr Di Natale said it would help endless layers of "confusing red tape" impeding access to medicinal cannabis.
"Patients deserve to finally have hope that they'll be able to access the medicine they desperately need," he said.
The Australian Greens will chair the inquiry, which is due to receive submissions shortly.
420 Intel is Your Source for Marijuana News
420 Intel is the leading source for cannabis news from around the world. Get the latest updates on cannabis legalization, politics and technology, as well as developments in medical and recreational marijuana news. Our commitment is to bring you the most important cannabis news stories every day of the week.
At 420 Intel we understand that effective marijuana industry news coverage is a constant endeavor. Every day stories develop regarding cannabis legalization, technological developments, and the medicinal benefits of marijuana use. Each new development carries the potential to impact the marijuana industry regionally, nationally, and internationally. 420 Intel is the marijuana industry news outlet that will keep you up to date on these developments and how they impact the world around you.
With the marijuana industry constantly evolving, you need a cannabis news outlet to keep you abreast of the pertinent information. At 420 Intel, we cover marijuana legalization news throughout the world, offer reliable information for cannabis business owners, detail technological advances that impact the marijuana industry, cover marijuana rallies from across the globe, and everything in between.
You can get 420 Intel news delivered directly to your inbox by signing up for our daily marijuana news, ensuring you're always kept up to date on the ever-changing cannabis industry. To stay even better informed about marijuana legalization news follow us on Twitter, Facebook and LinkedIn.