Top pot stocks to watch this week
The marijuana stock market is reportedly worth double-digit billions in the present day around the world. With so much money pouring into an industry that was only just legalized a few years ago, it seems as though we are on the cusp of something large. Many of the most popular pot stocks to watch have seen some big losses recently due to a variety of factors. These factors include everything from the large vaping epidemic to some speculative issues with the market.
All of this, however, is characteristic of pot stocks as the industry is still very much in its infancy. One of the key factors of an infant market is the high volatility that we have seen with certain pot stocks to watch. The good thing about this is that many expect the volatility to slow down in the near future as the market becomes more and more established. For now, it seems to be a waiting game to find out what new laws go into place that could effectively allow the pot stock market to flourish to the greatest extent.
A Canadian Pot Stock Worth Watching
Stillcanna Inc. (STIL Stock Report) (SCNNF Stock Report) is a Canadian early-stage life sciences company that is focused on a very large scale extraction of CBD within Europe. The company has stated that they have intellectual property that effectively allows them to produce CBD at a higher rate and a much lower cost than other competitors working in the same part of the pot stock market.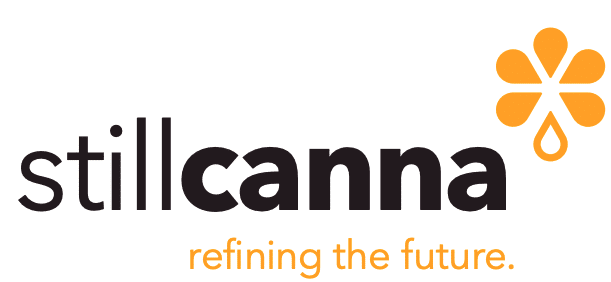 Recently, they stated that they signed into an initial extraction contract in Europe that would allow them to be the exclusive extractor for Dragonfly Biosciences, a U.K. based CBD supplier. The company has also signed into several other agreements that show that they could continue to be a key pot stock to watch moving forward.
Recently, the company announced that its Polish extraction facility has been able to reach unparalleled purity levels for its CBD distillate product. Currently, there are very few standards that exist in the way of CBD production. The company, however, has aimed on its own accord, to produce some of the highest quality product that is available on the market. This has helped to bring them a large amount of notoriety in the present day. The company continues to show why they are such an important pot stock.
A Popular Pot Stock
OrganiGram Holdings (OGI Stock Report) is one of the most recent pot stocks to uplist on to a large U.S. exchange. The company is considered to be one of the largest growers of marijuana in the whole of the industry. They have stated that they have the potential to grow around 113,000 kilograms of the substance when operating at peak capacity. This means that they should be able to meet the high and growing demand for Canadian cannabis in the present day.

The company has stated that they are also yielding around 230 grams per square foot which they do through a revolutionary three-tiered growing system. Because the company is so committed to reaching the future of the pot stock market, they remain an interesting company to watch moving into the future.
420 Intel is Your Source for Marijuana News
420 Intel is the leading source for cannabis news from around the world. Get the latest updates on cannabis legalization, politics and technology, as well as developments in medical and recreational marijuana news. Our commitment is to bring you the most important cannabis news stories every day of the week.
At 420 Intel we understand that effective marijuana industry news coverage is a constant endeavor. Every day stories develop regarding cannabis legalization, technological developments, and the medicinal benefits of marijuana use. Each new development carries the potential to impact the marijuana industry regionally, nationally, and internationally. 420 Intel is the marijuana industry news outlet that will keep you up to date on these developments and how they impact the world around you.
With the marijuana industry constantly evolving, you need a cannabis news outlet to keep you abreast of the pertinent information. At 420 Intel, we cover marijuana legalization news throughout the world, offer reliable information for cannabis business owners, detail technological advances that impact the marijuana industry, cover marijuana rallies from across the globe, and everything in between.
You can get 420 Intel news delivered directly to your inbox by signing up for our daily marijuana news, ensuring you're always kept up to date on the ever-changing cannabis industry. To stay even better informed about marijuana legalization news follow us on Twitter, Facebook and LinkedIn.