2 marijuana stocks to watch in Q3
The marijuana stock market has grown substantially in the past few years. In the past few months, however, we have seen some instability overall. This volatility is something that some investors look for as it gives two potential benefits. For one, it offers a chance to potentially buy a company at bare bottom prices. The other opportunity comes as it allows for greater potential gains. It is important to keep in mind that there is a greater potential for losses as well with this heightened volatility.
Regardless, these marijuana stocks to watch are creating big waves in the ever-shifting cannabis market. With so much competition, it seems as though doing the proper research into a company is the best first step. With all of the knowledge in hand, one can make an accurate assessment about a given pot stock to watch. All in all, cannabis stocks continue to show large projections for the coming years.
A Diversified Marijuana Stock to Watch
AgraFlora Organics (AGRA Stock Report) (AGFAF Stock Report) is a growth-oriented and diversified company working out of both the international and domestic cannabis market in Canada. The company has stated that they are a joint venture partner with Propagation Service Canada for a very large 2.2 million square foot facility. In addition to this, they have their own indoor cultivation operation currently underway in London, ON.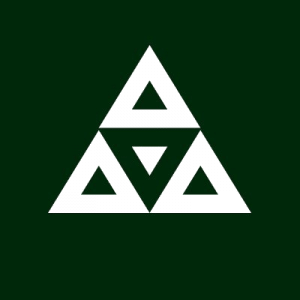 With this, they have been able to grow large quantities of cannabis which has helped to make them a key player in the marijuana stock market. The pot stock has continuously illustrated its potential for building up shareholder value. In addition to this, AgraFlora Organics is pursuing as many opportunities in the cannabis industry as they can. For this reason, they remain a key pot stock to watch.
A Big Announcement For AgraFlora Organics
The company recently announced that they have entered into a non-binding letter of intent for the commercialization of CBD products. The agreement stands with one of the largest Canadian food retailers in the nation. This adds a layer of brick and mortar stores to AgraFlora's reach which is a big step in the right direction.
The letter states that the former will supply the retailer with a wide variety of CBD-based products. The non-binding Letter of Intent should help the pair to move further into providing the Canadian public with proper high-quality cannabis and CBD-infused products.
A REIT Pot Stock to Consider
Innovative Industrial Properties (IIPR Stock Report) is a company that has managed to have quite a huge uptrend with the exception of the past few weeks. The company has seen some large selloffs over the course of the last week or so which has led to low prices for the profitable company.
This presents an interesting opportunity as Innovative Industrial Properties has one of the highest rates of profitability in the pot stock market. Despite this, the company has lost a large portion of its value in a short period of time. This, however, could be viewed as an opportunity as the prices seem to be lower despite future projections moving up.
420 Intel is Your Source for Marijuana News
420 Intel is the leading source for cannabis news from around the world. Get the latest updates on cannabis legalization, politics and technology, as well as developments in medical and recreational marijuana news. Our commitment is to bring you the most important cannabis news stories every day of the week.
At 420 Intel we understand that effective marijuana industry news coverage is a constant endeavor. Every day stories develop regarding cannabis legalization, technological developments, and the medicinal benefits of marijuana use. Each new development carries the potential to impact the marijuana industry regionally, nationally, and internationally. 420 Intel is the marijuana industry news outlet that will keep you up to date on these developments and how they impact the world around you.
With the marijuana industry constantly evolving, you need a cannabis news outlet to keep you abreast of the pertinent information. At 420 Intel, we cover marijuana legalization news throughout the world, offer reliable information for cannabis business owners, detail technological advances that impact the marijuana industry, cover marijuana rallies from across the globe, and everything in between.
You can get 420 Intel news delivered directly to your inbox by signing up for our daily marijuana news, ensuring you're always kept up to date on the ever-changing cannabis industry. To stay even better informed about marijuana legalization news follow us on Twitter, Facebook and LinkedIn.