Medical marijuana companies continue expanding in Puerto Rico
Medical marijuana firms are continuing to flock to the island, with the latest investments announced by Cansortium, Columbia Care and Bhang.
Cansortium recently announced that it was opening its second Fluent medical marijuana dispensary in Puerto Rico. Columbia Care is set to launch "vertically integrated operations" on the island, including a dispensary in San Juan and a cultivation and manufacturing facility in Cidra. Bhang, meanwhile, has signed a deal to distribute its more than 25 cannabidiol (CBD) brands to the island.
Cansortium's new 2,200 square-foot dispensary is in San Patricio, Guaynabo, while the company's first facility in San Juan began operations in Jan. 2018.
Cansortium, based in Florida, raised more than $56 million in funds ahead of its initial public offering (IPO). The net proceeds are being used to expand their presence not only in Puerto Rico, but also Florida, Texas, Canada and Colombia.
"The opening of our second Fluent dispensary in Puerto Rico is further evidence that we are executing our growth plan by steadily expanding our dispensary network," said José Hidalgo, Cansortium's CEO.
To date, Puerto Rico has more than 92,000 certified medical marijuana patients and offers reciprocity to all medical cannabis card holders from any U.S. state, he noted.
"In addition to our two dispensaries in Puerto Rico, we operate 15 Fluent dispensaries in Florida with plans to have 30 in operation or secured by the end of 2019," according to Hidalgo. "We are excited to bring our high-quality consistently-formulated Fluent products to more customers in Puerto Rico."
For its part, Columbia Care is opening a 2,800 square-foot facility—its first dispensary on the island—in San Juan's Santurce neighborhood, near Auxilio Mutuo Hospital. Two other dispensaries are expected to open by the end of the year, but their locations have yet to be announced.
Columbia Care said their dispensaries will be supported by 25,000 square feet of cultivation and manufacturing space, located in Cidra.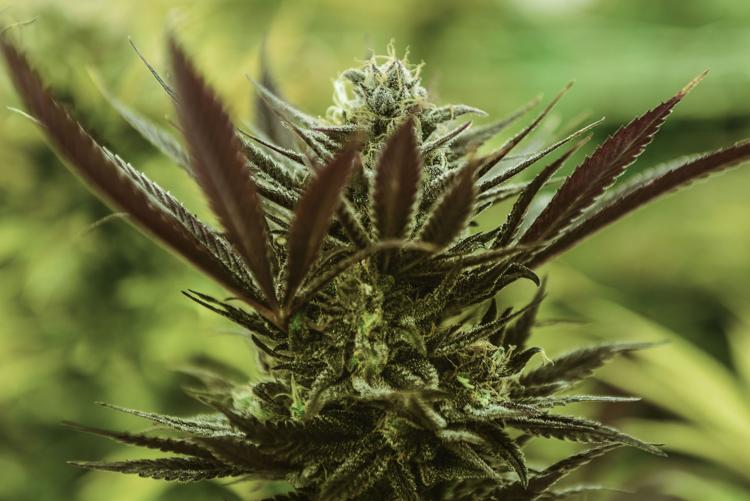 Puerto Rico's medical cannabis program has one of the highest penetration rates in the U.S. with the 92,000-plus registered patients representing 2.9 percent of the local population. The medical cannabis market in Puerto Rico has been experiencing strong growth in the past year with the number of registered patients increasing by over 180 percent since last summer, the company said.
The local medical marijuana industry is expected to generate $100 million in new tax revenues by 2020 and create 20,000 jobs, according to Puerto Rico government data.
Columbia Care, based in New York City, has raised more than $100 million in capital since it was launched in 2012, according to its CEO Nicholas Vita.
"We are thrilled to join the Puerto Rican community and be a part of its economic revival. Columbia Care continues to execute its national rollout strategy with Puerto Rico representing our 11th market launch in the U.S.," he said.
Finally, Florida-based Bhang announced it has signed a CBD distribution deal to bring its products to Puerto Rico, which include chocolates, chewing gum, lip balms and gummies.
Bhang CEO Scott Van Rixel also lauded the opportunities in the Puerto Rico market. "Our entry into the fast-growing Puerto Rico market is yet another step toward our mission to build a true, global house of brands while leveraging partnerships with leading regional operators," he said.
420 Intel is Your Source for Marijuana News
420 Intel is the leading source for cannabis news from around the world. Get the latest updates on cannabis legalization, politics and technology, as well as developments in medical and recreational marijuana news. Our commitment is to bring you the most important cannabis news stories every day of the week.
At 420 Intel we understand that effective marijuana industry news coverage is a constant endeavor. Every day stories develop regarding cannabis legalization, technological developments, and the medicinal benefits of marijuana use. Each new development carries the potential to impact the marijuana industry regionally, nationally, and internationally. 420 Intel is the marijuana industry news outlet that will keep you up to date on these developments and how they impact the world around you.
With the marijuana industry constantly evolving, you need a cannabis news outlet to keep you abreast of the pertinent information. At 420 Intel, we cover marijuana legalization news throughout the world, offer reliable information for cannabis business owners, detail technological advances that impact the marijuana industry, cover marijuana rallies from across the globe, and everything in between.
You can get 420 Intel news delivered directly to your inbox by signing up for our daily marijuana news, ensuring you're always kept up to date on the ever-changing cannabis industry. To stay even better informed about marijuana legalization news follow us on Twitter, Facebook and LinkedIn.