Quebec taking harsh line on cannabis edibles
Quebec's draft regulations for edible cannabis are stricter than the federal rules and reflect a "prohibitionist-minded" Quebec government, says Trina Fraser, partner at Brazeau Seller LLP and counsel for the cannabis industry association Cannabis Council of Canada.
On July 24, the Quebec government published draft regulations on the cannabis edibles, extracts and topicals to be sold by the Société Québécoise du cannabis, the province's pot-dealer. Quebec is the only province in Canada that is creating their own edible cannabis regulations, as everyone else will follow federal guidelines, says Fraser.
The Quebec government is prioritizing safety and the prevention of cannabis use by minors ahead of displacing the illicit market, says Fraser.
"To me, it seems quite short sighted. It seems to lack any real acknowledgement that there is a pervasive illicit market, that kids in Quebec are using cannabis and it's very easy for them to get," she says. "The way to make it harder for them to get is to displace that illicit market by creating a very robust and strong legal framework where they wouldn't be able to buy those products legally."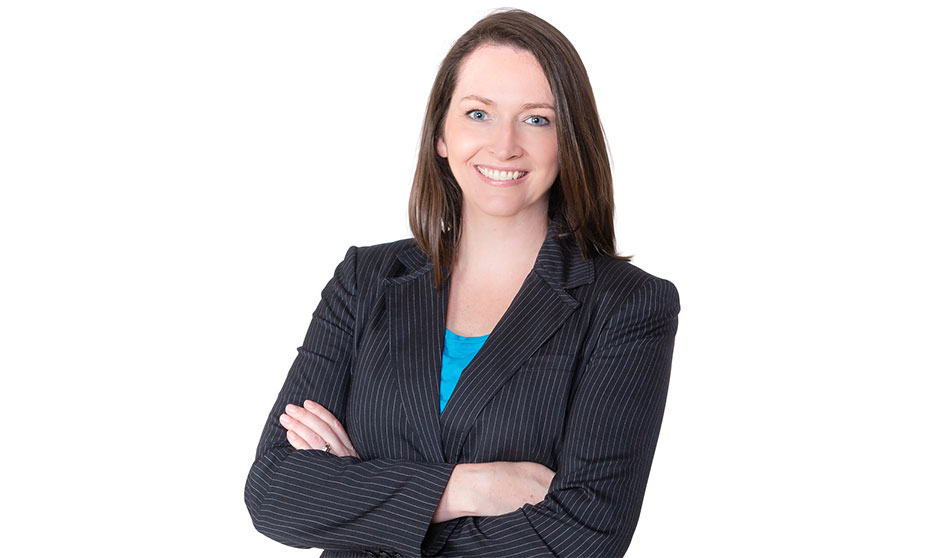 Trina Fraser
Quebec's draft regulations are open to public comment until Sept. 7. Fabrice Giguère, chargé de communication et porte-parole at the SQDC says the retailer will be allowed to sell edible and extract cannabis on Dec. 16.
The federal government announced their rules for cannabis edibles on June 14. At that time Mahdi Shams, from MLT Aikins LLP's cannabis group, said the rules were too strict and as legalization is slowly sweeping across North America, the marketing restrictions put Canadian cannabis companies at a disadvantage.
The Quebec draft regulations take an even more severe line.
The SQDC will not be allowed to sell edible cannabis in the form of "sweets, confectionery, dessert, chocolate or any other product attractive to minors," said the July 24 Gazette officielle du Québec, announcing the draft regulations. Quebec's definition of "attractive to minors" is anything "directly marketed for minors" or that which "there are reasonable grounds to believe that its form, appearance or other of its sensory properties could be attractive to minors," said the draft regulations.
The federal regulations restricted ingredients that "could increase the appeal" or "encourage over-consumption" of edible cannabis. Both Quebec and the federal rules placed a THC limit of 10 milligrams-per-package but Quebec also requires that a "distinguishable portion unit" cannot have more that five milligrams of THC.
For the Quebec government to want to outlaw sweet, dessert-like cannabis edibles is "hard to understand" because there is a public-health interest incentivising users to eat and not smoke their cannabis, says Fraser.
"That is obviously going to do away with a big chunk of the edibles market," she says. "… It does seem contrary to what should be public policy."
Quebec's ban on edibles in the form of chocolate, dessert or confectionary is a "big blow" to the industry and will not be mirrored in the rest of the country, says Fraser. The federal regulations do not allow products which appeal to minors, but she says that will not be interpreted as an outright ban on cookies, brownies, chocolate or gummies, she says.
"It's pretty clear that the way the federal government interprets that, it doesn't mean that it's an absolute ban on chocolate," she says. "We can have infused chocolate. But we have to think about: What shape is that chocolate? What colour is the chocolate? How is the chocolate packaged?"
"Those are the types of things that the federal government's going to look at to determine whether it's appealing to kids or not," Fraser says.
While the federal regulations permit cannabis companies to produce branded swag – hats, t-shirts or other clothing – Quebec's proposed guidelines would not allow that, says Fraser.
No additives or other substances changing the colour, odour or taste of cannabis extracts are allowed by the draft regulations. In the federal regulations, "ingredients that could appeal to young persons, such as sweeteners and colourants, or ingredients that could increase the appeal of cannabis extracts" are not allowed.
A "distinguishable portion unit" edible cannabis cannot exceed five milligrams of THC and a package cannot contain more than 10 milligrams.
Quebec is proposing the SQDC be banned from selling topicals, which are lotions, balms and oils. But this is likely because they want to direct those who use them to the medical-use stream, as these products aren't typically used recreationally but serve a health and wellness function, says Fraser. For example, a person with arthritis may use a topical to reduce pain in their joints, Fraser says. Quebec residents can and will continue to be able to have access to topicals through their doctor, she says.
420 Intel is Your Source for Marijuana News
420 Intel is the leading source for cannabis news from around the world. Get the latest updates on cannabis legalization, politics and technology, as well as developments in medical and recreational marijuana news. Our commitment is to bring you the most important cannabis news stories every day of the week.
At 420 Intel we understand that effective marijuana industry news coverage is a constant endeavor. Every day stories develop regarding cannabis legalization, technological developments, and the medicinal benefits of marijuana use. Each new development carries the potential to impact the marijuana industry regionally, nationally, and internationally. 420 Intel is the marijuana industry news outlet that will keep you up to date on these developments and how they impact the world around you.
With the marijuana industry constantly evolving, you need a cannabis news outlet to keep you abreast of the pertinent information. At 420 Intel, we cover marijuana legalization news throughout the world, offer reliable information for cannabis business owners, detail technological advances that impact the marijuana industry, cover marijuana rallies from across the globe, and everything in between.
You can get 420 Intel news delivered directly to your inbox by signing up for our daily marijuana news, ensuring you're always kept up to date on the ever-changing cannabis industry. To stay even better informed about marijuana legalization news follow us on Twitter, Facebook and LinkedIn.