You are here
Home
🌿
Marijuana Politics
🌿 Arizona lawmaker wants to cut expenses for medical-marijuana cardholders 🌿
Arizona lawmaker wants to cut expenses for medical-marijuana cardholders
Error message
The MailChimp PHP library is missing the required GuzzleHttp library. Please check the installation notes in README.txt.
Warning message
The subscription service is currently unavailable. Please try again later.
A Republican lawmaker wants to reduce the financial burden on medical- marijuana patients.
A proposal by Sen. Sonny Borrelli of Lake Havasu would extend the state's current one-year certifications for medical-marijuana cards to two years. For patients, that would eliminate both the expense of a required second-year trip to the doctor and of paying the second-year annual fee to the state.
The first card would be for two years; renewals after that would remain annual. But Borrelli's proposal would also cut that annual renewal fee by two-thirds, to $50.
The move comes as records show the state has nearly $55 million in an account from fees paid by cardholders and dispensary owners. The account is growing by more than $14 million a year, as the money collected can be spent only on issues related to medical marijuana.
Borelli's Senate Bill 1138 would accomplish what some patients have been unable to do by suing the state: Reduce the fees.
He said he sees his measure as streamlining government.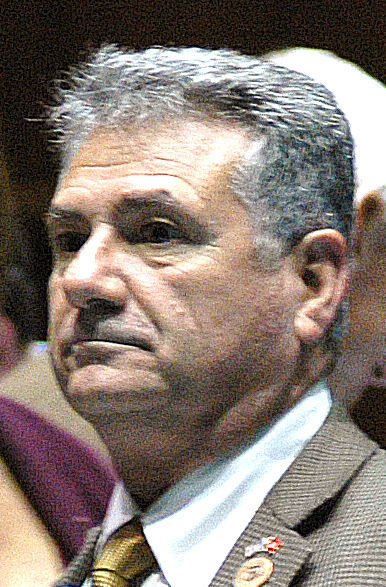 Sen. Sonny Borrelli -Capitol Media Services / 2016
"It would relieve the burden on the Department of Health," he said. "They have such a short time in getting these cards in and out. So, for processing, why not have the card go for two years?"
A two-year card means fewer trips to the doctor because each renewal application requires a physician's recommendation that the person has a condition for which medical marijuana can legally be used. These range from glaucoma and AIDS to post-traumatic stress disorder and cancer, though the most frequent condition cited is severe and chronic pain.
Borrelli figures it could cost $300 just to get the required doctor's recommendation.
His legislation leaves it to the state health department to determine the initial fee, currently $150. But it spells out that beginning with renewals in the third year the agency could charge just $50.
Several medical-marijuana users filed suit in 2016, charging that the Arizona Department of Health was acting illegally in continuing to collect far more in fees than needed to administer the 2010 voter-approved law. That law allows those with certain medical conditions to obtain a state card to purchase up to 2ƒ ounces of marijuana every two weeks.
Attorneys unsuccessfully sought an order to have the fees reduced to the cost of operating the program.
Borrelli has another bill that also could reduce the amount of money accumulating at the health department.
Senate Bill 1137 would give the state Department of Agriculture $2 million from the fees to begin testing the marijuana sold at state-licensed dispensaries. That agency would be responsible for determining that only pesticides considered to be so low risk that they are exempt from federal regulation can be used on the plants being grown for medical use.
Borrelli attempted to push through a more comprehensive testing scheme last year, including requirements for disclosure of all chemicals to buyers, but that never became law.
420 Intel is Your Source for Marijuana News
420 Intel is the leading source for cannabis news from around the world. Get the latest updates on cannabis legalization, politics and technology, as well as developments in medical and recreational marijuana news. Our commitment is to bring you the most important cannabis news stories every day of the week.
At 420 Intel we understand that effective marijuana industry news coverage is a constant endeavor. Every day stories develop regarding cannabis legalization, technological developments, and the medicinal benefits of marijuana use. Each new development carries the potential to impact the marijuana industry regionally, nationally, and internationally. 420 Intel is the marijuana industry news outlet that will keep you up to date on these developments and how they impact the world around you.
With the marijuana industry constantly evolving, you need a cannabis news outlet to keep you abreast of the pertinent information. At 420 Intel, we cover marijuana legalization news throughout the world, offer reliable information for cannabis business owners, detail technological advances that impact the marijuana industry, cover marijuana rallies from across the globe, and everything in between.
You can get 420 Intel news delivered directly to your inbox by signing up for our daily marijuana news, ensuring you're always kept up to date on the ever-changing cannabis industry. To stay even better informed about marijuana legalization news follow us on Twitter, Facebook and LinkedIn.