What Lexaria Bioscience's milestone deal with Altria could mean for the cannabis market
In December, the Altria Group decided the timing was right to enterthe growing global cannabis industry, making with bombshell investment of $1.8 billion into Cronos Group  (CRON[NSD] - $14.90 0. (0.00%)    Trade ). The deal resulted in the tobacco giant taking a 45% stake in the Canadian cannabis operator with an option to own a majority stake.
Following the Cronos deal, rather than fight against the vaping trend, Altria finalized a long courtship with leading e-cigarette maker Juul. The deal amounted to $12.8 billion, taking a 35% stake in the company. Both deals mark a significant turning point for Altria and an acknowledgement that its traditional consumer base is changing. In addition, the investments complement Altria's core business of tobacco (Altria owns popular cigarette brands Marlboro, Parliament and Virginia Slims, among others) but also offer the company a chance to transform and accommodate changing tastes that include a more health-conscious demographic and generate additional revenue streams.
"We have long said that providing adult smokers with superior, satisfying products with the potential to reduce harm is the best way to achieve tobacco harm reduction," Altria CEO Howard Willard said in a statement.
In a continued effort to present consumers with the best product available, Altria announced a partnership with Lexaria Bioscience Corp. ( (LXX:CNX[CNQ] - $1.98 0.08 (4.21%)   )/ (LXRP[OTCQB] - $1.47 0.12 (7.55%)   )) to pursue a reduced-risk, oral nicotine product. The agreement will connect Lexaria Nicotine LLC—the wholly-owned subsidiary of Lexaria Bioscience focusing on reducing risk in tobacco and nicotine products—and Altria Ventures, an indirect, wholly-owned subsidiary of Altria, where by the two will look to leverage Lexaria's innovative delivery platform DehydraTECH to create an ingestible, commercial tobacco alternative.
Lexaria and Altria: Working Together to Innovate Away from Combustible Tobacco and Save Lives
Altria Ventures will provide initial funding of $1 million for the research and development program with an option for an additional $11 million, which alludes to the potential for a longer-term relationship. Altria will also receive a license for Lexaria's proprietary DehydraTECH platform on oral nicotine exclusively in the U.S. and non-exclusively internationally. Lexaria will receive royalties on revenue generated from any Altria oral nicotine sales. This latter clause is especially compelling as the tobacco industry is estimated worth $750 billion.
More directly, the smoke cessation industry is estimated to be valued at $21.8 billion by 2024. Of the 44.5 million smokers in the U.S., 70% claimed they considered quitting and 44% attempted to quit in the past year. Additionally, Altria has reserved the right to initially appoint one of the seven directors on Lexaria Nicotine's board, with the right to appoint as many as three directors through additional phased investments.
"Lexaria Bioscience is proud that, after careful selection, Altria has chosen to fund research into DehydraTECH™ technology and potentially commercialize this technology for oral nicotine," said Chris Bunka, CEO of Lexaria Bioscience. "This partnership will provide significant benefits to Lexaria Bioscience and its shareholders with a world-class R&D Program and regulatory compliance process. We believe Altria is the best corporate partner we could work with to truly make a difference in the lives of millions of consumers."
"Lexaria Bioscience has repeatedly demonstrated the powerful effects of its patented DehydraTECH™ technology for enhancing the palatability and speed of onset of orally-consumed bioactive substances such as nicotine," added John Docherty, President of Lexaria Bioscience. "Laboratory research to date on oral nicotine formulations has been quite encouraging. We are very excited to advance the clinical phases of our comprehensive R&D Program together with Altria with a view to full commercial product development."
The DehydraTECH platform has produced disruptive results for bio-absorption rates, bioavailability and the speed of metabolism, and has been proven to successfully deliver ingredients through the blood-brain barrier.
Regarding nicotine, at the end of August, Lexaria released additional results from a second test on its DehydraTECH platform from an in vivo study demonstrating 90.2% more nicotine in the bloodstream at the 10-minute mark than the control. In addition, the study showed that Lexaria's formulation was four times faster at reaching peak levels in brain tissue and delivered 195% more nicotine across the blood-brain barrier.
The August second-generation study, which was conducted by a neutral, third-party laboratory, was consistent with previous test results in April 2018. Those April results signaled a breakthrough for the company, prompting Lexaria to file a patent application for "Enhancement of Delivery of Lipophilic Active Agents Across the Blood-Brain Barrier and Methods for Treating Central Nervous System Disorders," adding to an already diverse patent portfolio spanning more than 40 countries with over 53 patents filed and 10 accepted.
Essentially, DehydraTECH increases the body's absorption of nicotine in an edible format, providing a healthier way to increase absorption than smoking. Thus, due to the effectivity of Lexaria's delivery technology, the two companies see a path forward where smaller quantities of nicotine might be substituted for larger, less effectively-delivered doses, ultimately leading to safer choices and healthier lifestyles and complying with FDA-stated goals of reduced levels of nicotine.
"Lexaria's DehydraTECH delivery technology continues to demonstrate its superior effectiveness in delivering nicotine without the need for combustion or the need for inhalation whatsoever," added Bunka in a press release from September 2018.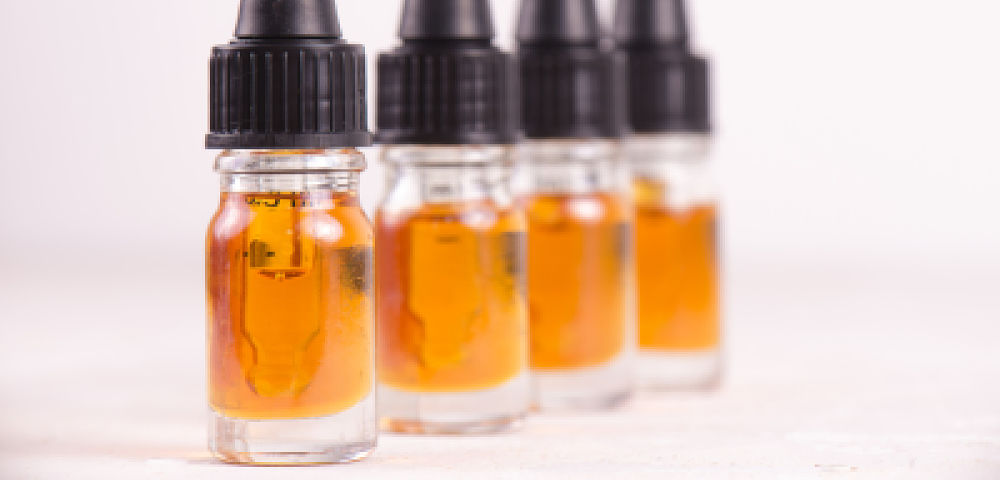 The Deal with Altria Could be Just the First of Many for Lexaria
This game-changing deal was made possible by the foresight of Lexaria's leadership earlier in 2018 when the company created four wholly-owned subsidiaries that would focus on individual sectors: Lexaria Nicotine, Lexaria CanPharm, Lexaria Hemp and Lexaria Pharmaceutical. Creating these four separate arms allows Lexaria to outlicense the DehydraTECH platform while maintaining ownership of the valuable technology.
As the cannabis market matures and competition heats up across all avenues of the burgeoning sector, companies will be turning to innovative methods and technology to gain an edge with consumers. Lexaria is very well positioned to capitalize.
To help put it in context two years ago, an average U.S. dispensary carried 94 branded products, but at the start of this year, an average dispensary offers more than 150 branded products.
Lexaria's DehydraTECH has already been used in the cannabis industry in the growing edibles subsector. Companies are increasingly looking to gain an edge over growing competition, and DehydraTECH's ability to remove unwanted flavors and considerably accelerate the speed of onset is a very compelling one. For example, Nuka Enterprises LLC, a cannabis chocolate purveyor, employs DehydraTECH in its award-winning 1906 chocolate products renowned for their fast-acting onset.
All over, edibles are seeing skyrocketing demand, which may lead to more companies knocking on Lexaria's door. In Washington, edibles sales rose 121% in 2016, according to cannabis analytics firm Headset Inc. In Colorado, edibles sales tripled between the first quarter of 2014 and the third quarter of 2016, soaring from $17 million to $53 million. According to a report from Technavio, the global cannabis-infused edible products market is expected to grow at a CAGR of more than 25% between 2018 and 2022
In the cannabis-infused beverage market, in a deal similar to Nuka, Lexaria last year closed a five-year licensing agreement with Hill Street Beverage to produce a cannabis-infused, alcohol-free beverage for Canadian distribution. The award-winning Hill Street Beverage is strategically positioned for a demographic of young professionals who might swap out a casual glass of beer and wine for this THC-infused offering. Lexaria has been making infused beverages for four years through its Vipova Tea and Coffee brand, which uses proprietary technology to deliver full-spectrum hemp oil through black teas like Yunnan or Earl Grey.
Moreover, the passing of the Farm Bill will allow domestic R&D departments to analyze cannabinoids beyond cannabidiol (CBD) and to study the likes of cannabinol (CBN), cannabigerol (CBG) and cannabichromene (CBC). Lexaria has already shown dramatic results with CBD that are backed by human, double-blind studies. Those tests demonstrated that Lexaria's tech delivered 317% more CBD to the bloodstream in just 30 minutes. All of this amounts to vast licensing opportunities for Lexaria in a hypergrowth space.
As the deal with Altria demonstrates, Lexaria's biotechnology has truly disruptive potential that is now beginning to get the attention it deserves.
420 Intel is Your Source for Marijuana News
420 Intel is the leading source for cannabis news from around the world. Get the latest updates on cannabis legalization, politics and technology, as well as developments in medical and recreational marijuana news. Our commitment is to bring you the most important cannabis news stories every day of the week.
At 420 Intel we understand that effective marijuana industry news coverage is a constant endeavor. Every day stories develop regarding cannabis legalization, technological developments, and the medicinal benefits of marijuana use. Each new development carries the potential to impact the marijuana industry regionally, nationally, and internationally. 420 Intel is the marijuana industry news outlet that will keep you up to date on these developments and how they impact the world around you.
With the marijuana industry constantly evolving, you need a cannabis news outlet to keep you abreast of the pertinent information. At 420 Intel, we cover marijuana legalization news throughout the world, offer reliable information for cannabis business owners, detail technological advances that impact the marijuana industry, cover marijuana rallies from across the globe, and everything in between.
You can get 420 Intel news delivered directly to your inbox by signing up for our daily marijuana news, ensuring you're always kept up to date on the ever-changing cannabis industry. To stay even better informed about marijuana legalization news follow us on Twitter, Facebook and LinkedIn.