Canada: Finally, a major airport allows passengers to smoke marijuana
Is it the start of a trend? Flying just got a little more bearable for passengers traveling from British Columbia.
The city's primary airport, Vancouver International Airport (YVR), announced that passengers over the age of 19 traveling through the city are allowed to smoke or vape cannabis in designated outdoor areas, without any issues. All indoor areas of the airport remain smoke and vape free.
The announcement, posted on the Vancouver International Airport website, was included in the airport's cannabis policy.
The Vancouver International Aiport is the country's second-largest airport and only airport on Canadian soil currently allowing the use of cannabis on its property. Other Canadian airports are treating the public consumption of cannabis as if it was alcohol.
The airport's cannabis policy came in a statement merely a few days before cannabis became fully legal in Canada on October 17.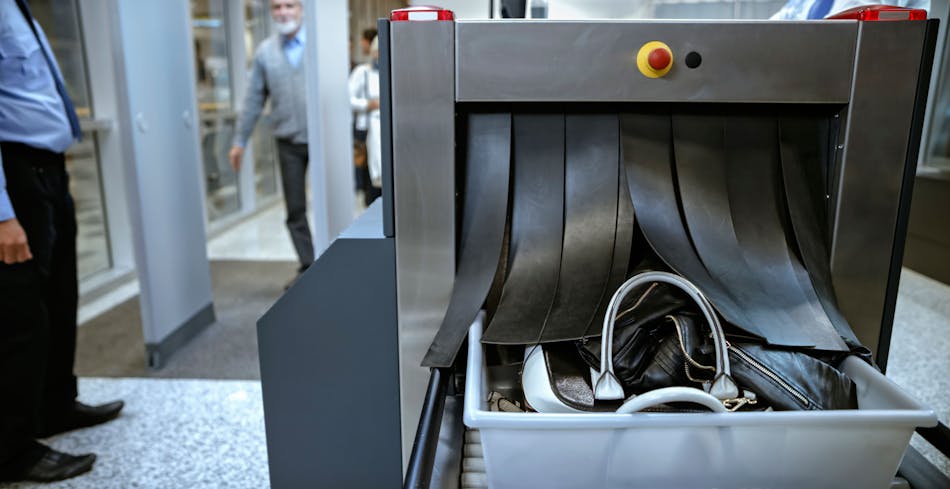 Checking baggage on conveyor belt at airport.
Earlier this month, Canada's Ministry of Transportation announced that passengers on Canadian domestic flights would be allowed to bring up to thirty grams of cannabis with them, whether it be in their carry-on or checked luggage.
Those traveling to other countries or states on international flights—including states that have legalized cannabis like Washington and Maine—will not be permitted to bring cannabis with them in either their checked or carry-on bags.
Vancouver is the only airport in Canada allowing cannabis use on its property. Considering that edibles for recreational purposes are still illegal in Canada, vaping and smoking on airport property is excellent news for people looking to eliminate the arduousness of layovers, delayed flights, and flying in general.
The Vancouver International Aiport welcomes approximately 22 million passengers each year. Since the airport is in one of the most pro-cannabis provinces in Canada, passengers that find themselves in the airport can easily purchase cannabis at one of the many private and public dispensaries situated around the city.
420 Intel is Your Source for Marijuana News
420 Intel is the leading source for cannabis news from around the world. Get the latest updates on cannabis legalization, politics and technology, as well as developments in medical and recreational marijuana news. Our commitment is to bring you the most important cannabis news stories every day of the week.
At 420 Intel we understand that effective marijuana industry news coverage is a constant endeavor. Every day stories develop regarding cannabis legalization, technological developments, and the medicinal benefits of marijuana use. Each new development carries the potential to impact the marijuana industry regionally, nationally, and internationally. 420 Intel is the marijuana industry news outlet that will keep you up to date on these developments and how they impact the world around you.
With the marijuana industry constantly evolving, you need a cannabis news outlet to keep you abreast of the pertinent information. At 420 Intel, we cover marijuana legalization news throughout the world, offer reliable information for cannabis business owners, detail technological advances that impact the marijuana industry, cover marijuana rallies from across the globe, and everything in between.
You can get 420 Intel news delivered directly to your inbox by signing up for our daily marijuana news, ensuring you're always kept up to date on the ever-changing cannabis industry. To stay even better informed about marijuana legalization news follow us on Twitter, Facebook and LinkedIn.