Cannabis is more energy efficient than beer, says report
Since cannabis is more energy efficient than beer, you're basically helping to save the environment by choosing a joint over a six-pack—right?
The cannabis versus alcohol debate is a no-brainer. Weed is healthier, more natural, and allows us to live our best, most authentic lives, all without a hangover. While alcohol can be fun, we recognize it for what it really is: a toxic substance that is capable of causing addiction, overdose, and death.
It turns out the debate, however, is about more than which is the healthier way to unwind. According to New Frontier Data's 2018 Cannabis Energy Report, cannabis is more energy efficient than beer.
A "CannaBit" of the report shows that it takes roughly the same amount of energy consumption to produce one gram of cannabis as it does one six-pack of beer, which is about 1.2 kilowatt-hours (kWh).
The report then compares the number of six-packs of beer produced to the grams of cannabis and found that six-packs are using significantly more energy. In 2017, 11.6 billion six-packs of beer were sold in the U.S. The report estimates that in that same year, only 7.33 billion grams of cannabis were sold.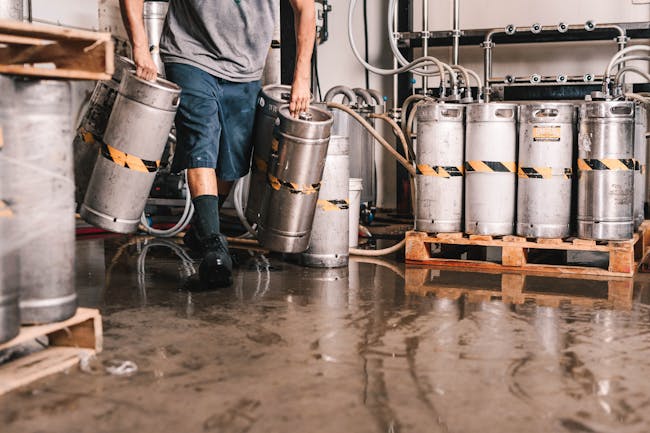 Although the report also mentions cannabis sales are projected to increase by 5.2 percent in 2018, to 7.71 billion grams, it would still use less energy than producing 11.6 billion six-packs of beer.
Whether compared to beer, wine or liquor, cannabis continues to come out on top. Our favorite plant has never killed anyone yet alcohol kills about 88,000 people per year in the U.S. according to the CDC. Not to mention, weed doesn't make you pick fights with your friends and family, gives you liver damage, or makes you puke your brains out. And if for no other reason, remember that cannabis is more energy efficient than beer, and therefore, better for the environment.
420 Intel is Your Source for Marijuana News
420 Intel is the leading source for cannabis news from around the world. Get the latest updates on cannabis legalization, politics and technology, as well as developments in medical and recreational marijuana news. Our commitment is to bring you the most important cannabis news stories every day of the week.
At 420 Intel we understand that effective marijuana industry news coverage is a constant endeavor. Every day stories develop regarding cannabis legalization, technological developments, and the medicinal benefits of marijuana use. Each new development carries the potential to impact the marijuana industry regionally, nationally, and internationally. 420 Intel is the marijuana industry news outlet that will keep you up to date on these developments and how they impact the world around you.
With the marijuana industry constantly evolving, you need a cannabis news outlet to keep you abreast of the pertinent information. At 420 Intel, we cover marijuana legalization news throughout the world, offer reliable information for cannabis business owners, detail technological advances that impact the marijuana industry, cover marijuana rallies from across the globe, and everything in between.
You can get 420 Intel news delivered directly to your inbox by signing up for our daily marijuana news, ensuring you're always kept up to date on the ever-changing cannabis industry. To stay even better informed about marijuana legalization news follow us on Twitter, Facebook and LinkedIn.