Weed and wine: California cannabis goes luxury, plans appellations
What do weed and wine have in common? Apparently, prestige can be based on where you grow.
As the cannabis industry matures in the world's largest legal cannabis market, California, growers will soon be borrowing from the wine world and establishing cannabis appellations.
In the wine world, appellations are more or less the geographical regions where wine is grown and labeled after. You probably already know a few wine appellations, like Champagne or Chianti, which are named after regions in Italy and France. These appellations are also defined by specific regulations and laws that ensure the wine lives up to a certain standard of quality.
But for cannabis, these appellations might be called Mendocino or Humboldt—regions in California that have long acted as the breadbasket of cannabis for the country. These specific regions are especially conducive to cannabis growing due to their temperate climate and fertile soil. And like wine, using these appellations may allow growers to market their products to consumers looking for artisanal or high-end cannabis.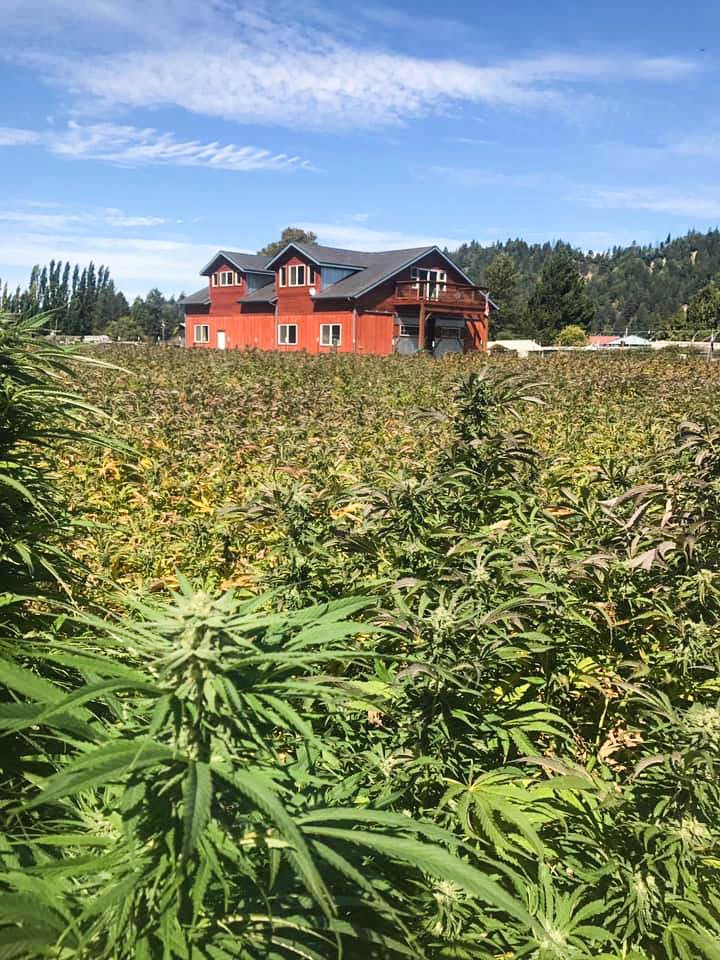 In the Golden State, the California Department of Food and Agriculture (CDFA) is planning to officially establish these appellations by early 2021. A representative from CalCannabis Cultivation Licensing, the governmental agency responsible for licensing and regulating cannabis cultivation in California, told Forbes that they are already working on establishing cannabis appellations.
This month, the CDFA has been getting in contact with cannabis growers for consultation on how to structure and organize appellations for cannabis. They will then use that information to draw up the regulatory framework that will establish the appellations.
Already, another organization called Mendocino Appellation Project (MAP), from Mendocino County, has begun to do this on their own, and has even drawn up nearly a dozen potential appellation regions in the county.
This may help to give smaller, artisanal growers a leg up on branding, compared to large-scale cannabis businesses that grow their product in warehouses. It may also help to stimulate cannabis tourism, similar to how wine regions attract visitors looking to tour the facilities and do tastings.
420 Intel is Your Source for Marijuana News
420 Intel is the leading source for cannabis news from around the world. Get the latest updates on cannabis legalization, politics and technology, as well as developments in medical and recreational marijuana news. Our commitment is to bring you the most important cannabis news stories every day of the week.
At 420 Intel we understand that effective marijuana industry news coverage is a constant endeavor. Every day stories develop regarding cannabis legalization, technological developments, and the medicinal benefits of marijuana use. Each new development carries the potential to impact the marijuana industry regionally, nationally, and internationally. 420 Intel is the marijuana industry news outlet that will keep you up to date on these developments and how they impact the world around you.
With the marijuana industry constantly evolving, you need a cannabis news outlet to keep you abreast of the pertinent information. At 420 Intel, we cover marijuana legalization news throughout the world, offer reliable information for cannabis business owners, detail technological advances that impact the marijuana industry, cover marijuana rallies from across the globe, and everything in between.
You can get 420 Intel news delivered directly to your inbox by signing up for our daily marijuana news, ensuring you're always kept up to date on the ever-changing cannabis industry. To stay even better informed about marijuana legalization news follow us on Twitter, Facebook and LinkedIn.