Marijuana initiatives in the midterms that could change everything
Legalization could be coming to even more states.
In just a few short years, marijuana went from being a taboo recreational drug you "didn't inhale" at college parties to a legalized resource touted for its ability to improve health and bolster the economy. Highly-publicized marijuana legalization efforts in states like Washington, Colorado, and California have helped forge (often through trial and error) a pathway to legalization that could impact everything from employment to incarceration in the U.S.
Though marijuana is only fully legal in nine states as of September 2018 (31 states allow for medical marijuana, to varying degrees of access), each new election brings with it the promise of expanding marijuana legalization until it can be adopted federally.
And the 2018 midterms are no exception, with seven measures on various state ballots—Michigan, Missouri, North Dakota, Oklahoma, and Utah—provide the opportunity to expand legal weed's reach throughout the nation. One of those, Oklahoma's State Question 788, was voted on in June and passed, making medical marijuana legal in the state (it won by nearly 57 percent of the vote).
Since marijuana legalization can be confusing on a state-by-state basis, with obscure wording and contradicting measures, MarieClaire.com broke down what those initiatives are, where they're happening, and what they might mean for you.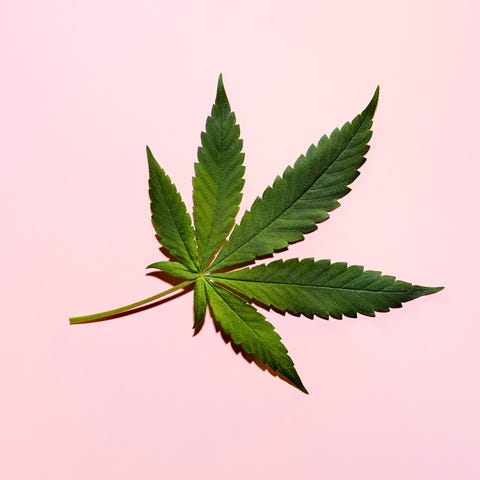 What is it? 
A measure to legalize the use and possession of recreational marijuana for people over 21 in the state of Michigan. It would also allow people to grow up to 12 plants of their own.
Who's into it?
The usual pro-cannabis suspects, including the Marijuana Policy Project, a PAC that promotes and helps fund initiatives to end marijuana prohibition nationwide.
What's notable? 
One of the big issues with marijuana legalization is what happens to the records of people who have been convicted of marijuana-related crimes once marijuana is legalized. It's so far been one of the trickiest elements of legalization in the states that have it, especially because it would be a reversal, some say, of the War on Drugs policy that has target people of color for incarceration for decades. Many proponents of legalized marijuana believe that expungement of records (that is, wiping any marijuana offenses off a record entirely) should be tied to legalization efforts.
In Michigan, the proposal is currently to turn marijuana-related violations to "civil infractions." That's not expungement, and could be tricky to implement, but it's a good state that this concern is addressed right in the initiative's wording.
What is it? 
It would legalize marijuana for medical use by allowing doctors to prescribe it to patients with qualifying medical conditions. It would incur a 4 percent tax that would go to medical services for veterans, which is a nice addition.
Who's into it?
The biggest supporter of the initiative is a PAC called New Approach Missouri, which has NORML's approval (NORML is the National Organization for the Reform of Marijuana Laws, and one of the most visible pro-marijuana organizations).
What's notable?
Missouri also has two other initiatives on the ballot that do basically the same thing but slightly differently. See below.
What is it?
Same deal as Amendment 2, but instead of a 4 percent tax going to veteran health services, it's a 15 percent tax that goes to the Biomedical Research and Drug Development Institute, an organization that would have to be invented should this initiative pass, and which would "be tasked with finding cures for diseases and generate income for the state from cures developed." Cures would be available to residents at no cost, according to the initiative's wording.
Who's into it?
Mostly just the implausibly named Brad Bradshaw, a surgeon and personal injury attorney based out of Springfield (according to his website). He's provided 99.9999 percent of the funding for Find the Cures, the committee backing Amendment 3.
What's notable?
Aside from Brad Bradshaw, notable in his own right? Mostly that this Amendment directly repudiates the language of Amendment 1, also on the ballot. In the case of them both passing, the one with "the most affirmative votes prevails." That's fine for Amendment 2 and Amendment 3, but what about…
What is it?
A state statute that would legalize marijuana for medical purposes, 2 percent sales tax, money going to "veterans' services, drug treatment, education and law enforcement."
Who's into it?
Missourians for Patient Care, a PAC.
What's notable?
Because it's a proposition instead of an Amendment, if it passes alongside Amendment 2 or Amendment 3, it will be up to the courts to decide which actually gets implemented (there's no defacto handling for a state statute).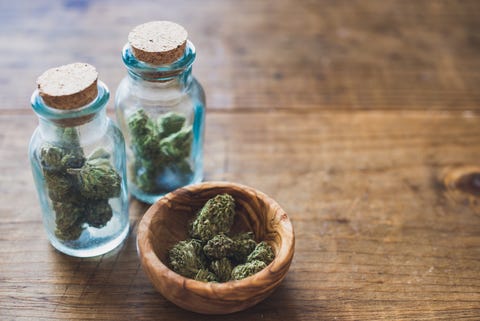 What is it?
Marijuana Legalization and Automatic Expungement Initiative! It would legalize recreational use for people over 21, and create a process to automatically expunge the records of people who've been convicted of now-legal controlled substance violations.
Who's into it?
Legalize ND is the PAC in charge of it, and NORML has also backed it.
What's notable?
This is a pretty impressively sweeping law, the result of grassroots efforts that have parlayed wide public support for marijuana legalization into legislative action. A poll from Pew in January shows that 61 percent of Americans think marijuana should be legalized.
The expungement would happen for anyone who's been convicted of activities related to drugs that are now-legal, and their records would be automatically expunged and sealed. That's a lot more responsible than many of the initiatives we've seen in the past.
What is it?
A "yes" vote would make medical marijuana legal.
Who's into it?
A PAC called the Utah Patients Coalition, with the Marijuana Policy and Together for Responsible Use and Cannabis Education (TRUCE) both support it.
What's notable?
Drug Safe Utah is in opposition, which counts the Utah Medical Association and D.A.R.E. Utah among their coalition members.
420 Intel is Your Source for Marijuana News
420 Intel is the leading source for cannabis news from around the world. Get the latest updates on cannabis legalization, politics and technology, as well as developments in medical and recreational marijuana news. Our commitment is to bring you the most important cannabis news stories every day of the week.
At 420 Intel we understand that effective marijuana industry news coverage is a constant endeavor. Every day stories develop regarding cannabis legalization, technological developments, and the medicinal benefits of marijuana use. Each new development carries the potential to impact the marijuana industry regionally, nationally, and internationally. 420 Intel is the marijuana industry news outlet that will keep you up to date on these developments and how they impact the world around you.
With the marijuana industry constantly evolving, you need a cannabis news outlet to keep you abreast of the pertinent information. At 420 Intel, we cover marijuana legalization news throughout the world, offer reliable information for cannabis business owners, detail technological advances that impact the marijuana industry, cover marijuana rallies from across the globe, and everything in between.
You can get 420 Intel news delivered directly to your inbox by signing up for our daily marijuana news, ensuring you're always kept up to date on the ever-changing cannabis industry. To stay even better informed about marijuana legalization news follow us on Twitter, Facebook and LinkedIn.