Medicinal marijuana by next year in Thailand
Thailand's Governmental Pharmaceutical Organisation (GPO) is starting researching to develop medicines from marijuana in acknowledgement of evidence that the outlawed substance has health-enhancing properties. It is also seeking to initiate a legal amendment that would permit cannabis for medicinal use, possibly by May next year.
Recreational use will remain illegal.
GPO chairman Dr Sopon Mekthon yesterday says that with the prospect of marijuana being legalised in certain circumstances, his organisation had begun working with the Food and Drug Administration (FDA) and Narcotics Suppression Bureau to launch a research project on developing and mass-producing medicines from marijuana.
The Narcotics Suppression Bureau has already given 100 kilograms of seized marijuana to the GPO as raw material for their research.
Sopon says Thailand has the potential to be a world leader in the development and production of cannabinoid medicines, which would enhance the efficiency of medical care and treatments in many patient groups. Exporting high-priced medical cannabis extracts could also yield the country sizeable profits.
"Despite marijuana still being considered a harmful drug, its medicinal benefits are widely accepted and it is also scientifically proven that marijuana contains many medicinal compounds that can efficiently treat the side effects of chemotherapy, chronic pain, muscle spasticity and epilepsy," Sopon said.
"As a preparation for the decriminalisation of medical marijuana, GPO's research team is now working on a research project to produce a medical cannabis extraction prototype in the form of a cannabis oil sublingual drop, which will be the initial ingredient for drugs production and can also be used as a substrate for further medicine development."
Sopon estimates that the research team would be able to extract 10 to 15 litres – or 18,000 bottles – of concentrated cannabis oil from the first 100 kilograms of marijuana.
He says the GPO expected to produce the preliminary results of its research by the end of this year.
It is estimated that the research team will better understand the quality, cannabinoid substances, and unique medicinal properties of marijuana through various regional sources. These breakthroughs will allow the GPO to assess the feasibility for upscaling the medicine development to clinical trial level and further plan for commercial production.
GPO managing director Dr Withoon Danwiboon revealed that if the outcome of the research indicated hopeful signs for medicine development and commercial production of new medical products, his organisation planned to expand production to an industrial scale.
"Initially at this stage, the main base for medical research and development on marijuana remains at our head office in Bangkok," Withoon said.
"In the next step, for increased production scale and research project expansion, we plan to develop a special facility for the entire chain of cannabis medicine development and production at our land plots in Chon Buri."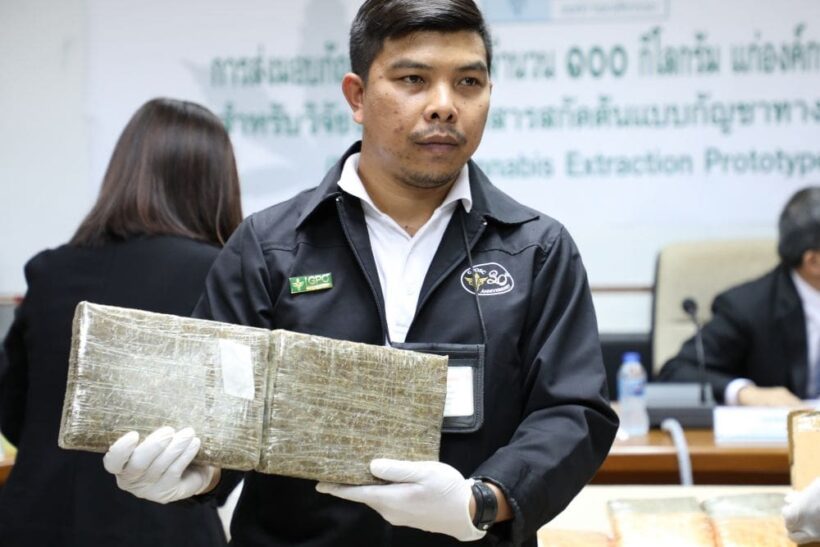 420 Intel is Your Source for Marijuana News
420 Intel is the leading source for cannabis news from around the world. Get the latest updates on cannabis legalization, politics and technology, as well as developments in medical and recreational marijuana news. Our commitment is to bring you the most important cannabis news stories every day of the week.
At 420 Intel we understand that effective marijuana industry news coverage is a constant endeavor. Every day stories develop regarding cannabis legalization, technological developments, and the medicinal benefits of marijuana use. Each new development carries the potential to impact the marijuana industry regionally, nationally, and internationally. 420 Intel is the marijuana industry news outlet that will keep you up to date on these developments and how they impact the world around you.
With the marijuana industry constantly evolving, you need a cannabis news outlet to keep you abreast of the pertinent information. At 420 Intel, we cover marijuana legalization news throughout the world, offer reliable information for cannabis business owners, detail technological advances that impact the marijuana industry, cover marijuana rallies from across the globe, and everything in between.
You can get 420 Intel news delivered directly to your inbox by signing up for our daily marijuana news, ensuring you're always kept up to date on the ever-changing cannabis industry. To stay even better informed about marijuana legalization news follow us on Twitter, Facebook and LinkedIn.