The 5 biggest effects of cannabis legalization in America
States like Colorado and Washington have served as testing grounds for the rest of the country. We take those stats and predict the most significant effects of cannabis legalization nationwide.
Medical cannabis is currently legal in some form in 30 states while recreational cannabis is legal in nine and the District of Colombia.
For people who live in illegal states, they can order CBD or—if they're willing to take the risk—sneak some herb across state lines. This is all to say that while the U.S. has a long way to go in regards to cannabis reform (especially compared to Canada), marijuana is more accessible in America than ever before.
And with massive states like California legalizing, it seems unlikely that'll change. So what will the country be like when prohibition finally ends? Let's take a look at the predictions.
1. Economic Growth

A scissor lift is seen in a greenhouse under construction at the CannTrust Holding Inc. Niagara Perpetual Harvest facility in Pelham, Ontario, Canada, on Wednesday, July 11, 2018.
You might be able to argue that the negative effects of legalization outweigh the positive ones. There's limited rigorous research into cannabis and a lot of what is out there is contradictory. The perfect example is the safety of cannabis use during pregnancy. One observational study found that one-month-old babies who were exposed to cannabis in-vitro were actually more alert and less irritable than those who weren't.
Other research, however, has found that neonatal cannabis exposure can lead to premature births and lower birth weights. And data has already found that in California, where medical marijuana has been legal since 1996, a growing number of pregnant women are using cannabis to cope with morning sickness and their mood, among other symptoms.
One thing that can't be argued with, however, is that the green generates, well, green. Data analytics firm New Frontier Data predicts that if cannabis were legalized federally, it would create at least $132 billion in tax revenue in the next decade. It would also lead to 782,000 new jobs or more than one million jobs by 2025.
Those jobs would include everything from growers to budtenders and all the ancillary industries that would pop up to support cannabusinesses. In legal states like Colorado, legalization bills are often written to ensure that cannabis taxes are funneled back into the community to support schools, drug rehab centers, and other underfunded programs.
2. Less Prescription Drug Use
Federal prohibition has created all sorts of problems for state cannabis industries from a lack of banking options to the constant threat of a federal crackdown. But one upside to federal prohibition is that states have served as testing grounds for the country at-large, providing insight into what might happen when the herb becomes accessible nationwide.
It turns out one significant effect of legalization is a decline in prescription drug use, particularly highly-addictive opioids. In 2014, the JAMA Internal Medicine Journal found a 25 percent lower opioid overdose rate in states with legal cannabis, an important finding as opioids are now causing an unprecedented number of overdoses across the country.
This data has now been supported by a number of small-scale, follow-up studies which indicate cannabis is a promising alternative to opioids. This seems to hold true for a variety of conditions from cancer, where patients use cannabis to manage the symptoms of chemotherapy, to post-traumatic stress disorder, which plagues a significant number of America's veterans.
Cannabis, and CBD specifically, is also showing promise as a replacement for anti-depressants, sleep meds, pain pills, and, even, serious conditions like epilepsy and Alzheimer's. Prohibition, however, can make it challenging for people to explore the potential of cannabis as a replacement for prescription drugs. While CBD can be purchased online, it's not independently tested the way products in state-legal dispensaries are.
Additionally, the amount of information and products available are limited in prohibition states, creating resistance to experimentation among the elderly and other folks who aren't already exposed to cannabis culture. With legalization, there would be a more established infrastructure in place for patients to try cannabis and, if the data in legal states is any indication, start using it in instead of the pills they're taking now.
3. Decline in Alcohol Sales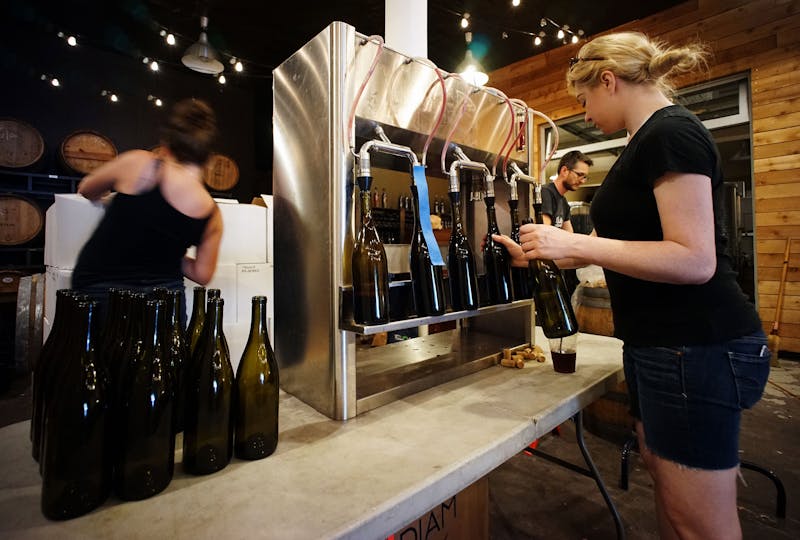 Experts in both the alcohol and cannabis industries have varying predictions on the extent to which the herb will replace booze. Many cannabis enthusiasts say they prefer a joint or bong rip over a drink after a long day—it relaxes them without the risks of a hangover. That being said, alcohol is, of course, an integral part of our society. Will some people who are resistant to cannabis now give up or reduce their drinking when it becomes legal?
A recent study from the University of Connecticut thinks so. The researchers looked at alcohol consumption in legal medical marijuana counties between 2006 and 2015 and found a 12.4 percent reduction in monthly alcohol sales. Wine took the biggest hit with a 16.2 percent decrease in monthly sales. Rabobank, the most substantial food and agribusiness bank in Europe, predicted this, hypothesizing that with legalization, more women, in particular, would begin opting for weed instead of wine to save calories.
A number of major alcohol industry players are already making bets on cannabis too. This doesn't necessarily mean they think cannabis will replace alcohol, but it does, of course, indicate they think the industry is slated for significant growth. Constellation Brands, the owners of Modelo and Corona, invested $200 million in Canadian Licensed Producer Canopy Growth and is looking to dump another $4 billion in the company. Lagunitas Brewing Co. is also currently developing a line of cannabis beers.
4. Criminal Justice Reform
On every level—local, state, and federal—a significant amount of resources goes to upholding cannabis prohibition. The U.S. spends more than $50 billion a year on the war on drugs, according to the Drug Policy Alliance. In 2016, 1,572,579 people were arrested for drug law violations and 574,641 of those arrests were for marijuana possession. In legal states, we're already seeing a significant decline in the number of those arrests. According to California's most recent annual crime report, in 2016, the year the state legalized recreational weed, nearly 14,000 people were arrested for cannabis. Just one year later, that number was down by 56 percent.
Additionally, research shows that police departments were more efficient at pursuing serious offenses in Colorado and Washington after they legalized as resources formerly used to prosecute cannabis cases were freed up.
But perhaps the most important consequence of reform is how it gives people second chances. States like California and Massachusetts are working to expunge the records of people who committed cannabis offenses which are now legal. This is allowing them to find jobs, secure housing, vote and, in general, live more freely.
There's already been some proposals to do something similar at the national level if cannabis were to be legalized. One bill being considered in Congress now, the Marijuana Justice Act, would not only end prohibition but provide a mechanism for those affected by the War on Drugs to reintegrate into society. It's to be determined whether a provision like this will make it into the final bill that ends prohibition in the U.S., but the fact that this conversation is happening now is an important indication that lawmakers are looking to correct the wrongs of the past…not just bury them and move forward.
5. The End of Stigma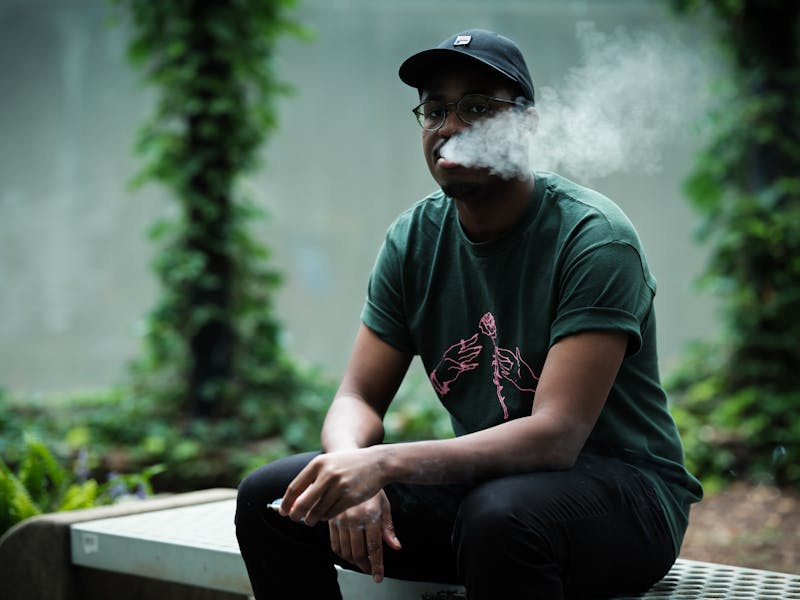 You know that look you get when you tell people you smoke weed? Sometimes they're excited. (Wanna smoke together sometime?) And sometimes they give you "a look" that you can tell is tainted with a bit of judgment. The perception of cannabis is shifting rapidly in the U.S.
In 1969, 12 percent of Americans supported legalization, according to Gallup. By 2017, that number was a remarkable 64 percent. Additionally, for the first time in American history, a majority of both Republicans and Democrats now support legalization.
Reefer madness might be coming to an end (for the most part), but that doesn't change the reality that cannabis is still provocative. Many baby-boomers and their parents know little about CBD and all the other cannabinoids that have distinct medical potential. Doctors still learn hardly anything about cannabis in medical school. (The more liberal ones might condone it, but they rarely feel comfortable helping their patients figure it out.) And legitimate cannabis brands fear being too light-hearted with their messaging because they're pushing back on the stoner stereotype.
We're seeing all this shift, but there's still a lot of misinformation out there about cannabis. The federal government's classification of it in the most dangerous category that exists—Schedule I—doesn't help. According to the Drug Enforcement Administration, cannabis has "no medical use" and "a high potential for abuse." While scientific evidence and personal stories are mounting in contradiction, the end of prohibition will be a day worth celebrating for herb lovers around the U.S. not only because it will signal the acceptance of cannabis, but because it will signal the acceptance of people who use it too.
420 Intel is Your Source for Marijuana News
420 Intel is the leading source for cannabis news from around the world. Get the latest updates on cannabis legalization, politics and technology, as well as developments in medical and recreational marijuana news. Our commitment is to bring you the most important cannabis news stories every day of the week.
At 420 Intel we understand that effective marijuana industry news coverage is a constant endeavor. Every day stories develop regarding cannabis legalization, technological developments, and the medicinal benefits of marijuana use. Each new development carries the potential to impact the marijuana industry regionally, nationally, and internationally. 420 Intel is the marijuana industry news outlet that will keep you up to date on these developments and how they impact the world around you.
With the marijuana industry constantly evolving, you need a cannabis news outlet to keep you abreast of the pertinent information. At 420 Intel, we cover marijuana legalization news throughout the world, offer reliable information for cannabis business owners, detail technological advances that impact the marijuana industry, cover marijuana rallies from across the globe, and everything in between.
You can get 420 Intel news delivered directly to your inbox by signing up for our daily marijuana news, ensuring you're always kept up to date on the ever-changing cannabis industry. To stay even better informed about marijuana legalization news follow us on Twitter, Facebook and LinkedIn.