Man denied liver transplant due to medical cannabis use
According to his family, Rolando Rosa was denied a liver transplant after the hospital detected cannabis in his bloodstream. He uses medical marijuana as an alternative to opioids.
A man is trying to crowdfund money after being denied a liver transplant at a hospital in Texas for having CBD and THC in his system, according to his family. The man is named Rolando Rosa, and his family claims that the operation is urgent and would be "life-saving," suggesting that without the implant, Rosa may not have much time left.
According to the crowdfunding page, the liver coordinator who was looking after Rosa at the Methodist Dallas Medical Hospital Liver Institute initially told the family that he was being denied a liver transplant due to the CBD and THC found in his bloodstream. But now that the family is pursuing the matter through advocacy groups and the media, they claim the coordinator has switched their story, saying that Rosa was denied a liver transplant due to "non-compliance/non-disclosure" for reasons unrelated to cannabis.   
The family claims that Rosa was already on his way to receiving a liver transplant and that that only changed after the results came in that showed the presence of CBD/THC in his bloodstream.
"It's a hard pill to swallow because we were so close to having everything done," said Rosa's daughter, Monica Garcia in an interview with ministryofhemp.com, where this story first appeared.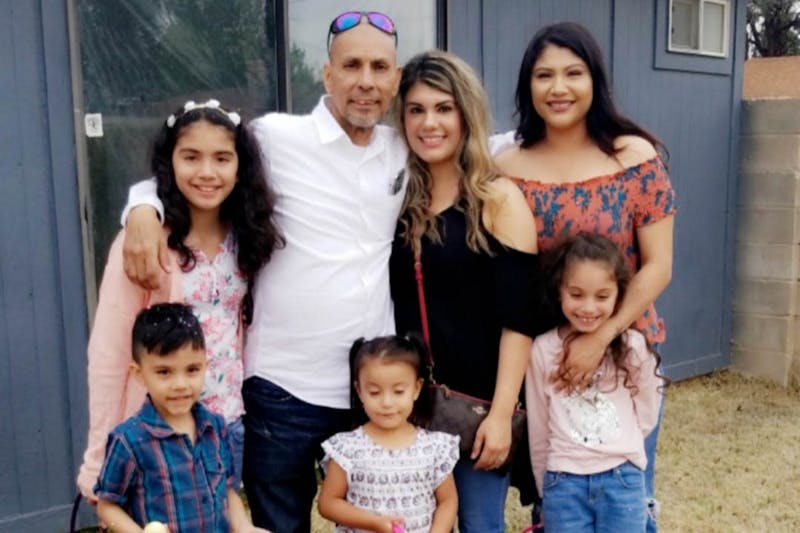 The issue of medical cannabis users being denied potentially life-saving organ transplants has largely been overlooked during the legalization process in states like Massachusetts and Maine. In some states, laws have been passed that make it illegal for medical providers to discriminate against compliant, licensed medical cannabis users seeking an organ transplant. But even then, despite these laws being in place, health care providers have been reported to occasionally refuse organ transplants to medical cannabis patients anyway.
Many medical professionals believe that performing organ transplants on medical cannabis users can be risky, due to the general lack of research around cannabis and the potential for contaminated cannabis to infect immunocompromised patients, such as post-organ-transplant patients. These infections can be fatal, and given the major lack of available organs compared to the number of patients in need of a transplant, many healthcare professionals may see medical cannabis patients as too high a risk.
According to Garcia, her father used CBD/THC medications to alleviate his pain, as the alternative, opioid medications, were "inducing his hepatic encephalopathy." This is a condition that can affect those with liver diseases and leads to a loss of brain function.
The funds that the Rosa family is trying to raise will allow them to afford the necessary medical and travel expenses associated with seeking out a hospital that will perform a liver transplant.
420 Intel is Your Source for Marijuana News
420 Intel is the leading source for cannabis news from around the world. Get the latest updates on cannabis legalization, politics and technology, as well as developments in medical and recreational marijuana news. Our commitment is to bring you the most important cannabis news stories every day of the week.
At 420 Intel we understand that effective marijuana industry news coverage is a constant endeavor. Every day stories develop regarding cannabis legalization, technological developments, and the medicinal benefits of marijuana use. Each new development carries the potential to impact the marijuana industry regionally, nationally, and internationally. 420 Intel is the marijuana industry news outlet that will keep you up to date on these developments and how they impact the world around you.
With the marijuana industry constantly evolving, you need a cannabis news outlet to keep you abreast of the pertinent information. At 420 Intel, we cover marijuana legalization news throughout the world, offer reliable information for cannabis business owners, detail technological advances that impact the marijuana industry, cover marijuana rallies from across the globe, and everything in between.
You can get 420 Intel news delivered directly to your inbox by signing up for our daily marijuana news, ensuring you're always kept up to date on the ever-changing cannabis industry. To stay even better informed about marijuana legalization news follow us on Twitter, Facebook and LinkedIn.