Korea lobby group founded to push for cannabis legalization
A new organization in Korea is hoping to influence lawmakers to legalize medical cannabis.
A lobbying organization was recently formed in South Korea to push for the legalization of medical cannabis.
Known as The Organization of Legalizing Medical Cannabis in Korea, this lobbying and cannabis advocacy group intend to persuade the government to adopt medical cannabis as a legally recognized medicine.
The group's first general meeting in Seoul was attended by important Korean medical industry figures and ordinary citizens alike, with everyone eager to make their voices heard.
Choi Hyeok-yong, the President of the Association of Korean Medicine, spoke up at the meeting to advocate for new laws that would permit the use of medical cannabis " to promote the betterment of public health."
One mother at the meeting claimed that cannabis oil has helped to treat a skin condition known as atopic dermatitis, but due to Korean law, it's illegal to access the medication.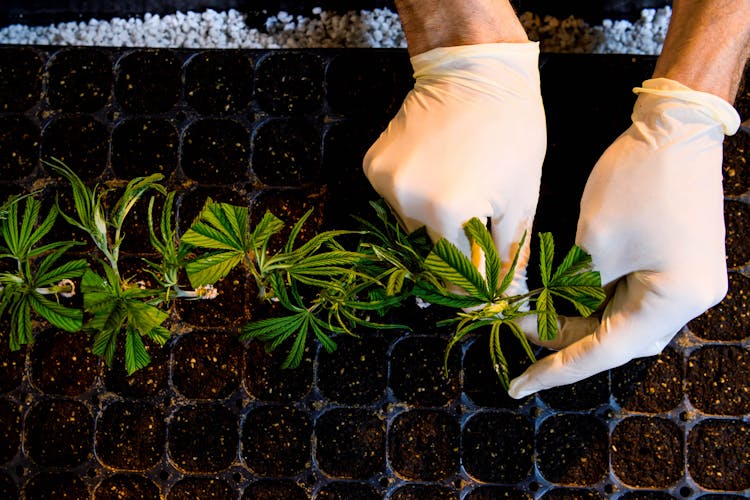 According to koreabizwire.com, the country's Ministry of Food and Drug Safety has already been working on policies that would allow Korea to import cannabis-based medications from countries where it's legal.
Patients would be able to access these medications so long as they were approved by the Korean Orphan & Essential Drug Center, and had a note from a doctor that recommended medical cannabis as a treatment. But according to The Organization of Legalizing Medical Cannabis in Korea, this has yet to be implemented, meaning that the only place Koreans can access medical cannabis is on the black market. 
Currently, South Korea has some of the strictest cannabis laws in the world. Police are allowed to conduct drug tests on citizens, and those caught with cannabis in their bloodstream can be subject to harsh penalties ranging from deportation (for foreigners) to prison sentences of up to five years.
While recreational cannabis is undoubtedly far from reaching a legal status in the country, The Organization of Legalizing Medical Cannabis in Korea hopes to influence lawmakers to legalize medical marijuana, at the very least. The organization also aims to make it a publicly distributed product, rather than supplied by private businesses.
420 Intel is Your Source for Marijuana News
420 Intel is the leading source for cannabis news from around the world. Get the latest updates on cannabis legalization, politics and technology, as well as developments in medical and recreational marijuana news. Our commitment is to bring you the most important cannabis news stories every day of the week.
At 420 Intel we understand that effective marijuana industry news coverage is a constant endeavor. Every day stories develop regarding cannabis legalization, technological developments, and the medicinal benefits of marijuana use. Each new development carries the potential to impact the marijuana industry regionally, nationally, and internationally. 420 Intel is the marijuana industry news outlet that will keep you up to date on these developments and how they impact the world around you.
With the marijuana industry constantly evolving, you need a cannabis news outlet to keep you abreast of the pertinent information. At 420 Intel, we cover marijuana legalization news throughout the world, offer reliable information for cannabis business owners, detail technological advances that impact the marijuana industry, cover marijuana rallies from across the globe, and everything in between.
You can get 420 Intel news delivered directly to your inbox by signing up for our daily marijuana news, ensuring you're always kept up to date on the ever-changing cannabis industry. To stay even better informed about marijuana legalization news follow us on Twitter, Facebook and LinkedIn.