Wrigley billionaire moves from chewing gum to medical marijuana
The scion of a family that made a fortune in chewing gum is moving into pot.
William Wrigley Jr. II, who helped orchestrate the sale of his family's business to Mars Inc. in 2008, led a $65 million investment round for Surterra Wellness, a medical cannabis startup in Georgia with licenses to operate in Florida and Texas. The funding brings the total raised so far to $100 million, according to Surterra.
Wrigley, 54, who left the gum and candy business after the sale, backs companies through a personal investment arm based in West Palm Beach, Florida.
After an initial investment in Surterra in September, Wrigley is boosting his stake and assuming the role of chairman. Surterra is his first direct investment in the marijuana industry.
Wrigley, known as Beau, said he got into the industry mainly because of marijuana's medical benefits. He said he's tapping his experience with product distribution and brand-building to drive growth at Surterra. The cannabis company operates 10 medical dispensaries in Florida, including one in Miami Beach, and has a license to operate in the nascent Texas market.
"When I understood the massive benefits, it really changed my mind about the industry," Wrigley said in an interview, his first public comments about the investment. "You don't see too many opportunities to have that kind of an impact in an industry that is being created from scratch."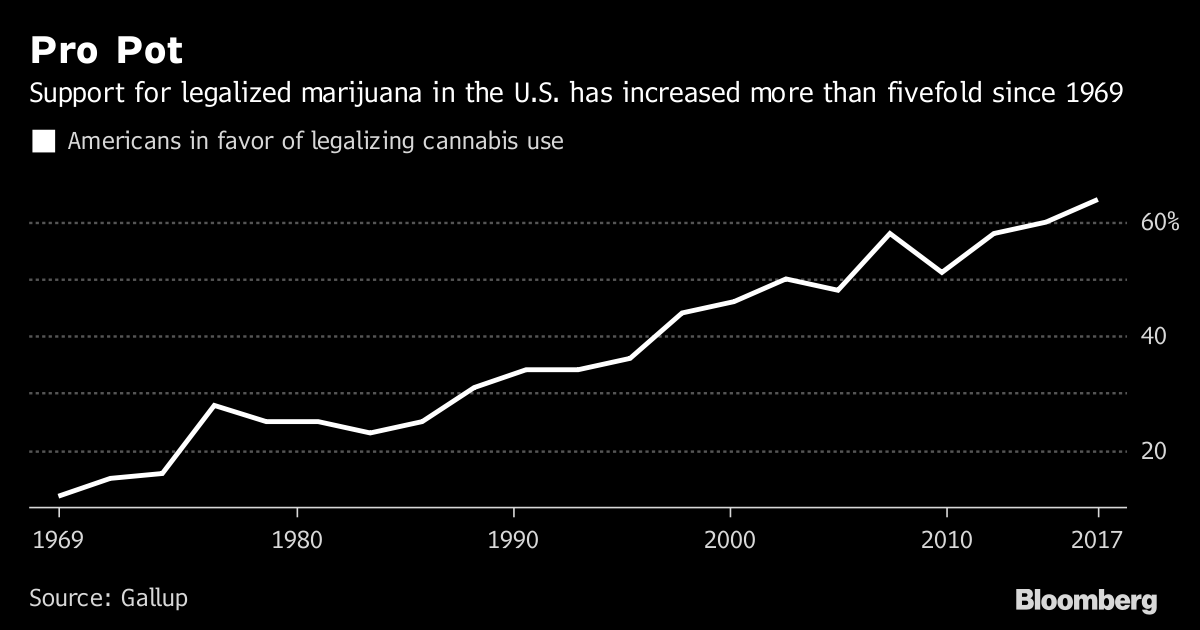 Wrigley, a billionaire whose great-grandfather founded Wrigley Co. in 1891, hasn't yet invested in the burgeoning recreational marijuana market, which hit the East Coast recently in Massachusetts. But he's watching closely as more states look to cash in on legal sales for adults of a drug that's still considered illegal by the federal government.
Dozens of states now allow medical marijuana use, and the FDA recently approved the first-ever cannabis-derived drug. Wrigley said the federal government will likely take more steps to loosen regulations. So far, the federal ban in the U.S. has mostly prevented banks and big institutional investors from taking part in the cannabis investment boom. As Canada prepares to legalize the drug for adult use in October, money is pouring across the border.
Wrigley said Surterra plans to eventually participate in the domestic recreational market, which is forecast to surge above $5 billion this year. Currently, nine states have legalized the sale and consumption of marijuana by adults. When including medical sales, the U.S. market will hit $11 billion this year, according to a report by Arcview Market Research and BDS Analytics.
Despite some hesitation because of the federal ban, the transition of billions of dollars into the legal U.S. economy from the black market is drawing a lot interest from investors.
"Everyone seems to be in there because they think they're going to make tons of money," Wrigley said. "Some will and some will be sorely surprised when they understand how complex it is."
420 Intel is Your Source for Marijuana News
420 Intel is the leading source for cannabis news from around the world. Get the latest updates on cannabis legalization, politics and technology, as well as developments in medical and recreational marijuana news. Our commitment is to bring you the most important cannabis news stories every day of the week.
At 420 Intel we understand that effective marijuana industry news coverage is a constant endeavor. Every day stories develop regarding cannabis legalization, technological developments, and the medicinal benefits of marijuana use. Each new development carries the potential to impact the marijuana industry regionally, nationally, and internationally. 420 Intel is the marijuana industry news outlet that will keep you up to date on these developments and how they impact the world around you.
With the marijuana industry constantly evolving, you need a cannabis news outlet to keep you abreast of the pertinent information. At 420 Intel, we cover marijuana legalization news throughout the world, offer reliable information for cannabis business owners, detail technological advances that impact the marijuana industry, cover marijuana rallies from across the globe, and everything in between.
You can get 420 Intel news delivered directly to your inbox by signing up for our daily marijuana news, ensuring you're always kept up to date on the ever-changing cannabis industry. To stay even better informed about marijuana legalization news follow us on Twitter, Facebook and LinkedIn.