Corona owner's Constellation Brands make $700 million from marijuana investment
Last fall, Constellation Brands invested $200 million in Canadian cannabis producer Canopy Growth.
Less than a year after Corona's parent company Constellation Brands announced it was investing in Canadian cannabis producer Canopy Growth Corp, the company's CEO has announced that it has made more than $700 million on the deal, according to Bloomberg.
Last fall, Constellation announced that it would be moving into the cannabis industry with a nearly $200 million purchase of a 10 percent stake in Canopy, which is one of Canada's largest legal producers of medical cannabis.
Constellation, which is best known for the beer Corona, said that it would be creating a cannabis-infused beverage as part of the deal, which it intends to sell once Canada legalizes recreational cannabis nationwide.
Last month, the Canadian government officially passed its bill to legalize recreational cannabis with Prime Minister Justin Trudeau announcing that the date for the launch of the country's new regulated market would be October 17th.  (Edibles and cannabis beverages won't be legal when the recreational market opens, but the government does plan to roll out regulations for them.)
Like other Canadian cannabis companies, Canopy has been expanding ahead of recreational legalization, securing overseas deals and becoming one of the first major cannabis companies to be listed on the New York Stock Exchange in May.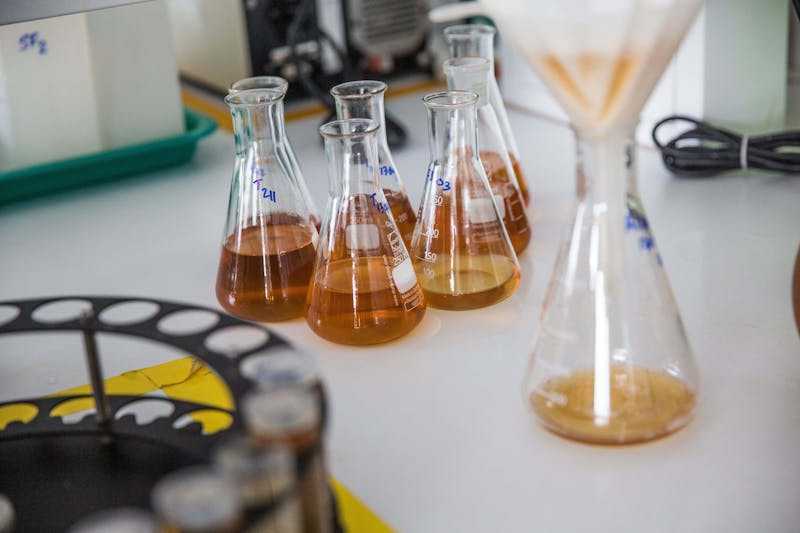 As for the beverage, which Constellation have yet to bring to market, it is not expected to contain any alcohol.
"There's no need to include alcohol, nor is there an intent to include alcohol in how we follow through with things," Canopy Growth CEO Bruce Linton told the Chicago Tribune last fall.
Constellation's deal is just one example of the alcohol industry crossing into the cannabis sector. In May, America's largest liquor distributor, Southern-Glazer's, announced that it would work with Canadian grower Aphria to distribute their product. Lagunitas Brewing also just announced they'll be introducing a line of cannabis-infused beers in California called Hi-Fi Hops.
But Canada, it seems, is as far as Constellation is willing to go for now.
"We are not going to do anything that is violative of federal law [in America], but we are looking closely at that issue and making sure we understand what we can do and what we can't do," Constellation CEO Robert Sands told Bloomberg.
420 Intel is Your Source for Marijuana News
420 Intel is the leading source for cannabis news from around the world. Get the latest updates on cannabis legalization, politics and technology, as well as developments in medical and recreational marijuana news. Our commitment is to bring you the most important cannabis news stories every day of the week.
At 420 Intel we understand that effective marijuana industry news coverage is a constant endeavor. Every day stories develop regarding cannabis legalization, technological developments, and the medicinal benefits of marijuana use. Each new development carries the potential to impact the marijuana industry regionally, nationally, and internationally. 420 Intel is the marijuana industry news outlet that will keep you up to date on these developments and how they impact the world around you.
With the marijuana industry constantly evolving, you need a cannabis news outlet to keep you abreast of the pertinent information. At 420 Intel, we cover marijuana legalization news throughout the world, offer reliable information for cannabis business owners, detail technological advances that impact the marijuana industry, cover marijuana rallies from across the globe, and everything in between.
You can get 420 Intel news delivered directly to your inbox by signing up for our daily marijuana news, ensuring you're always kept up to date on the ever-changing cannabis industry. To stay even better informed about marijuana legalization news follow us on Twitter, Facebook and LinkedIn.