Big tobacco company Imperial Brands gets into cannabis
Imperial Brands—which markets cigarettes like Kool and Winston—invested in a UK cannabis startup.
One of the world's largest tobacco companies, Imperial Brands, has invested in UK cannabis research start-up, Oxford Cannabinoid Technologies (OCT), marking one of the first official moves of a tobacco company into the cannabis space. Details of the tobacco giant's deal were not released to the public, but Business Insider reports that OCT raised nearly $10 million from Imperial Brands and other investors. Another major buyer into OCT was Snoop Dogg's investment firm Casa Verde Capital.
Though the investment marks the beginning of what could be big tobacco's entry into the cannabis industry, OCT is strictly a research company focusing on the therapeutic uses of cannabis and how they can be applied medicinally.
"Our investment enables Imperial to support OCT's important research while building a deeper understanding of the medical cannabis market," chief development officer for Imperial Brands, Matthew Phillips, said in a statement.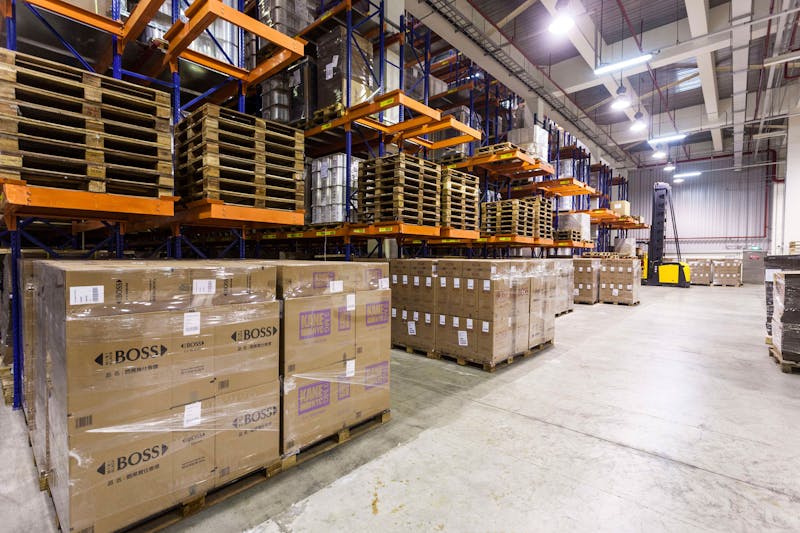 Palettes of cigarettes from various brands await distribution at an Imperial Tobacco factory. The company, which rebranded as Imperial Brands in 2016, is the fourth largest cigarette producer in the world. (Photo by Craig Ferguson/LightRocket via Getty Images)
While this is the first financial move into the cannabis industry for Imperial Brands, it appears to be part of a slow-moving strategy to diversify the company and potentially become more involved in cannabis as more countries and states aim to legalize.
Last summer, Imperial Brands—which markets cigarettes like Kool and Winston—brought Simon Langelier, the chairman of medical cannabis company PharmaCielo, onto its board of directors.
In 2015, they also rebranded from Imperial Tobacco to their current name in what company executives said was an attempt to "better reflect the dynamic, brand-focused business that we are now."
Many took that to mean that they aim to shift toward alternative products like e-cigarettes, though others saw it as a discrete move to prepare for their entry into the cannabis industry. At the time, only four states—Colorado, Washington, Alaska and Oregon—had legalized recreational cannabis, while the Canadian government had announced plans to legalize nationwide.
In February, American tobacco company Alliance One International announced that they had purchased 75 percent of PEI-based medical marijuana company Island Garden.
420 Intel is Your Source for Marijuana News
420 Intel is the leading source for cannabis news from around the world. Get the latest updates on cannabis legalization, politics and technology, as well as developments in medical and recreational marijuana news. Our commitment is to bring you the most important cannabis news stories every day of the week.
At 420 Intel we understand that effective marijuana industry news coverage is a constant endeavor. Every day stories develop regarding cannabis legalization, technological developments, and the medicinal benefits of marijuana use. Each new development carries the potential to impact the marijuana industry regionally, nationally, and internationally. 420 Intel is the marijuana industry news outlet that will keep you up to date on these developments and how they impact the world around you.
With the marijuana industry constantly evolving, you need a cannabis news outlet to keep you abreast of the pertinent information. At 420 Intel, we cover marijuana legalization news throughout the world, offer reliable information for cannabis business owners, detail technological advances that impact the marijuana industry, cover marijuana rallies from across the globe, and everything in between.
You can get 420 Intel news delivered directly to your inbox by signing up for our daily marijuana news, ensuring you're always kept up to date on the ever-changing cannabis industry. To stay even better informed about marijuana legalization news follow us on Twitter, Facebook and LinkedIn.