You are here
Home
🌿
Marijuana Politics
🌿 How Canada legalizing marijuana is going to affect the United States 🌿
How Canada legalizing marijuana is going to affect the United States
If it's one small joint for the Canucks, it's one giant blunt for mankind.
Mary Jane is one step away from obtaining her Certificate of Canadian Citizenship. The Canadian Senate will almost certainly pass recreational cannabis legislation as soon as this week, making it the second country to legalize weed. How much of that sentiment is going to puff, puff, pass over the southern border?
Adults over the age of 21 in Colorado, Washington, Oregon, Alaska, California, Massachusetts, Nevada and Maine can already smoke recreationally. Their combined population is more than double the size of Canada's, but our upstairs neighbor will reap the economic benefits of the first federal legislation (besides Uruguay, which hasn't really taken advantage of its marijuana market).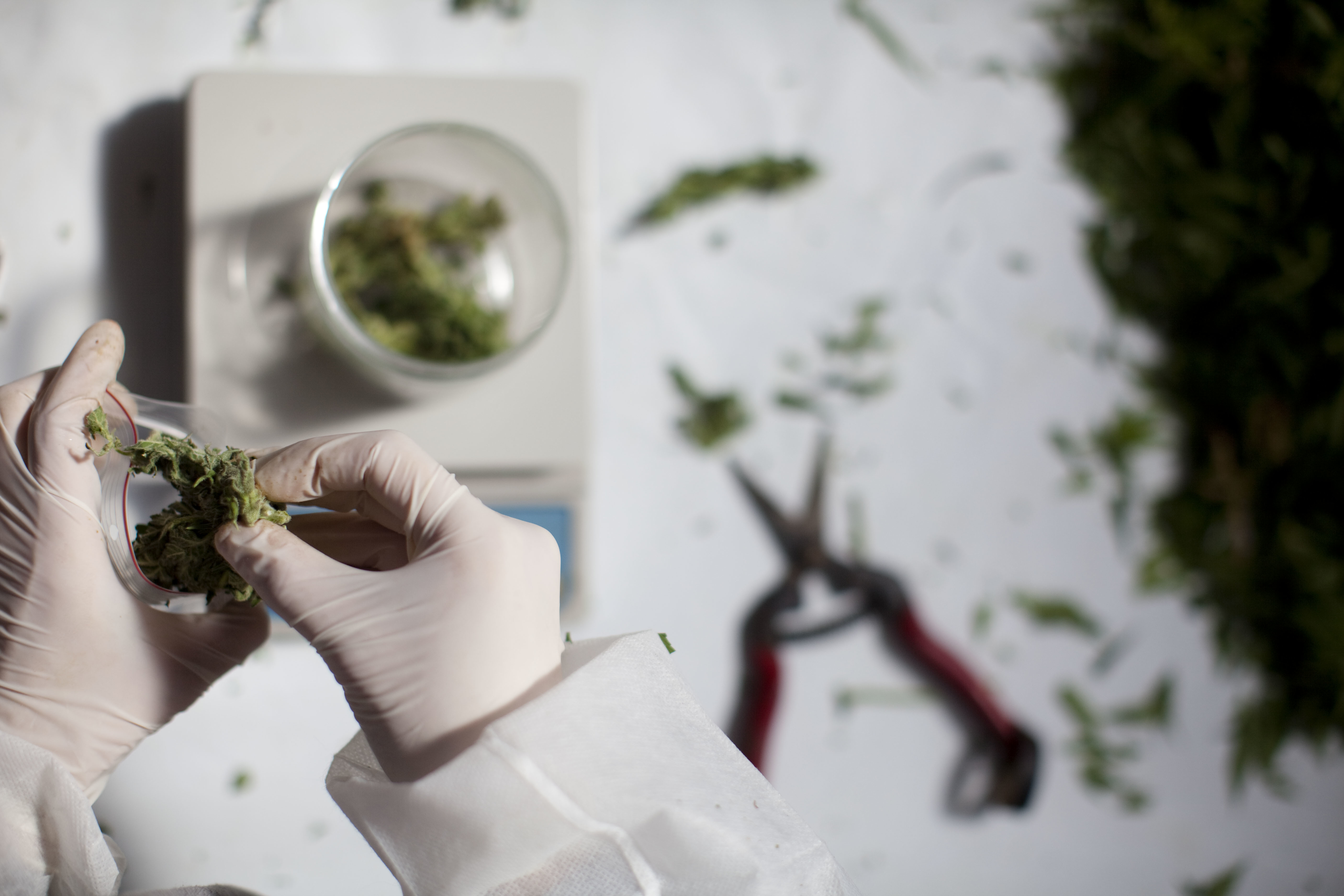 As the first G7 nation to embrace weed, the rest of the developed world is waiting to see what happens in regard to Canada's, well, pretty much everything, from public health to market revenue. There are a lot of unknowns, but what we can anticipate in the US is the Cannabis Caucus gaining an ideological advantage, border crossings becoming tricky for Canadian stoners and weed becoming an even more powerful market force.
Pushing Policy
Canada's cannabis conclusion (try saying that five times fast) is a big blinking sign for the US legislative branch that says 'INEVITABLE.' We're not there yet, despite the Trump administration's policy flip-flop, but what we do have fighting for our right to toke up is the Cannabis Caucus. Formed just four months ago, it's already unveiled a "path to marijuana reform" package that would regulate weed like alcohol and addresses taxation, banking, civil forfeiture, research, decriminalization, descheduling, individual protections, and legislation. In other words, it's overly ambitious.
But caucus member and Oregon Rep. Earl Blumenauer told TIME he's optimistic that Canada might "change the perception of some skeptics." Some stepping stone initiatives that might pass under mounting socioeconomic pressure include easier access to medical marijuana for veterans, securing banking services for the cannabis industry and easing restrictions on scientific research.
Border Battles
Once Canada just says yes to drugs, pot-loving Americans can cross the border with glee and pack their bowls with abandon, depending on the public consumption laws of the province they're in. But Canadians who admit to smoking weed before coming over to our side face being permanently banned from entering. In fact, a Canadian citizen who visits Colorado or another green state still violates federal law if they smoke weed there.
There's fear from American government officials that the number of Canadians barred from entry will rise exponentially, along with longer line-ups and delays for those attempting to cross the border. And on top of that, the secondary inspections from sniffer dogs who can detect marijuana residue and odor are only going to increase. No matter when you last smoked weed, there's a high chance (no pun intended) that you won't be allowed into the US. That's bad news for tourists, cannabusiness-minded Canadians and executives looking to invest in American marijuana.
Dank Dollars
North Americans in total spent $6.7 billion on marijuana in 2016, and projections show that number topping $20 billion by 2021. Canada is about to become a magnet for investors who are interested in recreational drugs but wary of any country with a war on them. The benefits could be in the billions, and that puts market pressure on America to step up.
Another way that will affect us is in diplomatic relationships. Canada is already entered into three international agreements, along with the US, that classify marijuana as an illicit drug. It may have to withdraw, which would have all manner of consequences.
Legal weed for all in Canada isn't going to turn the US into a ganja paradise overnight. But it is a sign of the changing times, and it will have both immediate and long-term effects, especially on our economy. We'll have to wait and see whether the grass literally is greener on the other side.
420 Intel is Your Source for Marijuana News
420 Intel is the leading source for cannabis news from around the world. Get the latest updates on cannabis legalization, politics and technology, as well as developments in medical and recreational marijuana news. Our commitment is to bring you the most important cannabis news stories every day of the week.
At 420 Intel we understand that effective marijuana industry news coverage is a constant endeavor. Every day stories develop regarding cannabis legalization, technological developments, and the medicinal benefits of marijuana use. Each new development carries the potential to impact the marijuana industry regionally, nationally, and internationally. 420 Intel is the marijuana industry news outlet that will keep you up to date on these developments and how they impact the world around you.
With the marijuana industry constantly evolving, you need a cannabis news outlet to keep you abreast of the pertinent information. At 420 Intel, we cover marijuana legalization news throughout the world, offer reliable information for cannabis business owners, detail technological advances that impact the marijuana industry, cover marijuana rallies from across the globe, and everything in between.
You can get 420 Intel news delivered directly to your inbox by signing up for our daily marijuana news, ensuring you're always kept up to date on the ever-changing cannabis industry. To stay even better informed about marijuana legalization news follow us on Twitter, Facebook and LinkedIn.