The status quo on marijuana has changed in France
In an interview on France Inter radio last week, French Health Minister Agnès Buzyn said she is considering regulating medical cannabis in France. This is a welcoming announcement that means medical cannabis is no longer a taboo topic, and that we'll be able to have a real conversation about it in a country that is home to the second largest population in Europe.
The announcement was unexpected and caused a lot of turmoil in France. But the declaration of Agnès Buzyn is not an indication of imminent regulation. Just like what you would expect from a Minister from Macron's cabinet, Agnès Buzyn was very pragmatic around the issue. She recognised that France is late and that the demand of some patients is currently unmet: "France has fallen behind in the research and development of cannabis-based medicines."
This is good news for all involved: patients now have hope to access their medicine legally and in a safe environment. Scientists will be allowed to conduct further research, and entrepreneurs and investors who want a share of a multi billion euros industry.
There's a lot of excitement in France. The activism of organisations from the civil society such as ECHO and the audacious political campaigning of actors like Eric Correia (President of Grand Gueret Council who has been campaigning to make his county, Creuze, a pilot-region for the production of medical cannabis in France) played a significant part in this hint at a shift in policy.
"I am delighted by Agnès Buzyn's announcement on France Inter radio, and I want to thank her for it. This means that our campaigning efforts are starting to pay off and that the interest of people who need medical cannabis is taken into account. A foundation stone was laid, however we musn't stop campaigning either. We are at the start of a process full of obstacles, but we are very hopeful" said Correia.
The status quo has changed
Agnès Buzyn's announcement came just after Cannabis Europa took place in London on May 22nd. During this conference, attendees showed a huge interest for the medical cannabis industry in Europe. The focus of the panels and of the discussions was often focused on the UK, Germany, Italy, and Greece. But very few people mentioned France as a country of short or medium term interest. It felt normal to ignore a country where nothing hinted to reform happening anytime soon.
Stephen Murphy, Partner at Prohibition Partners, describes the French stance very well:
"France is emblematic of the hypocritical cannabis policies exhibited in Western Europe. The French government has maintained a conservative stance to both medical and recreational cannabis despite being one of the highest cannabis consuming and hemp producing nations in the world. Amazingly, Sativex was licensed for market authorisation in 2014 but four years later, the sublingual cannabis-based spray used to treat spasticity in Multiple Sclerosis patients, is still unavailable, due to a pricing dispute between the producers and French authorities. However, France is a potentially huge cannabis market, with over 5 million consumers and 300,000 unofficial growers. The growing industry in neighbouring Germany and Spain will surely ignite further debate on the archaic prohibitionist laws enshrined in French legislation."
However the status quo has changed. Political will is now leading the charge in what is expected to be the second largest market for medical cannabis in Europe, assuming that the market size is proportional to the population. Prohibition Partners estimates it to €7.2 Billion for medical cannabis alone.
France is becoming a very appealing market and political leverage for medical cannabis across Europe.
Beyond the market size, it's important to keep in mind that France remains, along with Germany, one of the leading pillars in European policy making. As negotiations for the regulation of medical cannabis progress, French lobbying authorities will likely have a considerable influence in the establishment of a European medical cannabis framework.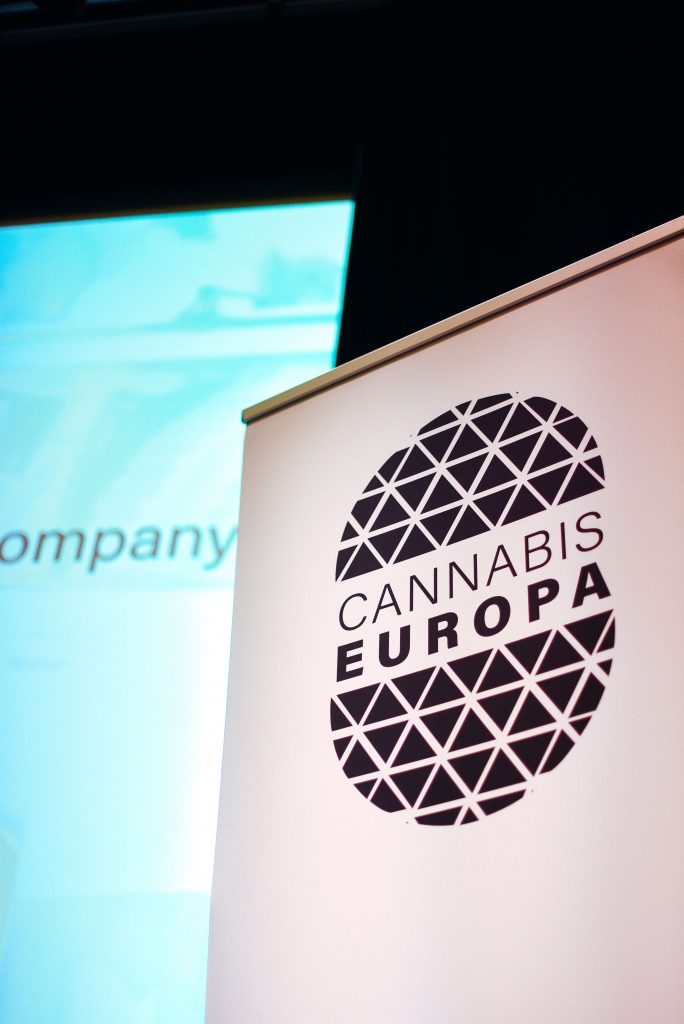 From now on the conversation in France is not revolving around whether we should regulate medical cannabis, but what this regulation will look like. Will patients have access to the dried flower or will transformed products (pills, oils, sprays, etc.) be the sole version available to patients? Will imports be allowed? Will medical cannabis be covered by social security? If so, for what conditions?
These questions are just a sample of what will be discussed in France from now on. There is urgent need to promote discussion and give a voice to the producers, doctors, pharmacists, who'll be part of the supply chain of medical cannabis in France.
Still a long way to go
But Correia is right. There's still a long way to go in France regarding medical cannabis. The French Minister was wary in her declaration and noted that "I can't tell you at what speed we're going to develop a [medical cannabis] framework but I am starting a debate with the institutions responsible for this development." Are we talking months? Years? Nobody can tell yet. But we have to keep in mind that this kind of reform is complex, and we can trust French bureaucracy to take all the time they need to process it.
The only thing we know is that it is going to take time. At Cannabis Europa, I talked with the few French people that were there, as well as Canadians who, partly because of cultural ties, look forward to developments in France. Had the declaration of the French Health Minister taken place a day before, France would have been more present in the discussions at the conference.
420 Intel is Your Source for Marijuana News
420 Intel is the leading source for cannabis news from around the world. Get the latest updates on cannabis legalization, politics and technology, as well as developments in medical and recreational marijuana news. Our commitment is to bring you the most important cannabis news stories every day of the week.
At 420 Intel we understand that effective marijuana industry news coverage is a constant endeavor. Every day stories develop regarding cannabis legalization, technological developments, and the medicinal benefits of marijuana use. Each new development carries the potential to impact the marijuana industry regionally, nationally, and internationally. 420 Intel is the marijuana industry news outlet that will keep you up to date on these developments and how they impact the world around you.
With the marijuana industry constantly evolving, you need a cannabis news outlet to keep you abreast of the pertinent information. At 420 Intel, we cover marijuana legalization news throughout the world, offer reliable information for cannabis business owners, detail technological advances that impact the marijuana industry, cover marijuana rallies from across the globe, and everything in between.
You can get 420 Intel news delivered directly to your inbox by signing up for our daily marijuana news, ensuring you're always kept up to date on the ever-changing cannabis industry. To stay even better informed about marijuana legalization news follow us on Twitter, Facebook and LinkedIn.