Does CBD really work for anxiety?
Anxiety affects almost all of us in small ways. Before giving a speech or doing something new, we might feel unsure, unprepared or nervous. Some of those feelings may well manifest in physical symptoms like shortness of breath, clammy hands or headaches.
However, to people who have been diagnosed with an anxiety disorder or who experience panic attacks, anxiety is so much more than simply feeling overwhelmed. It can be totally debilitating.
Typical treatments for anxiety usually center around either therapy, medication or both. This includes talk therapy or cognitive behavioral therapy, and medications like benzodiazepines, antidepressants, beta blockers and SNRIs (serotonin and norepinephrine reuptake inhibitors). But non-pharmaceutical solutions are also becoming more popular, especially as new research on them emerges. Case in point: CBD products.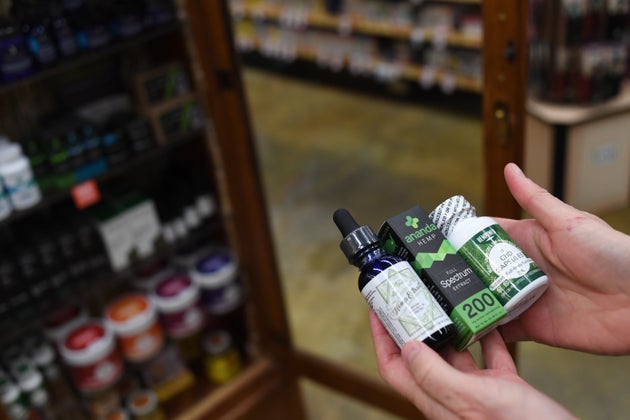 First things first: What actually is CBD?
CBD, or cannabidiol, comes from the cannabis plant (aka the natural plant that we know as weed, or marijuana). This plant produces over 400 different chemicals, one of which is CBD. CBD products on their own contain little to no THC, the psychoactive component found in the plant that makes users feel high or stoned. This, however, doesn't make the product totally free to use without legal repercussions anywhere you want: CBD may still be classified as an illegal substance in some states.
CBD is available in oils, or it can be added to creams, ointments and beauty products. It can also be used in a vape pen or even consumed through food like CBD gummies. Joel Greengrass, CEO of Theramu, a company that creates non-THC CBD oil, said he has observed a huge increase in interest and popularity of CBD for skin and wellness complaints, as well as for the treatment of a range of anxiety conditions.
"Overall awareness of CBD and the variety of ailments and symptoms that it can relieve is increasing daily as is the desire to move away from harsh prescription pharmaceuticals," Greengrass said.
CBD may help with anxiety or mental health issues
Virginia Thornley, a board-certified neurologist in Sarasota, Florida, reviews scientific articles on cannabidiol. She explained that CBD's effects are similar to anti-anxiety medication or antidepressants. CBD has "no psychoactive properties compared to high-dose THC and also helps with post-traumatic stress disorder," she said.
Researchers at São Paulo University in Brazil found similar benefits in the treatment of social anxiety and fear, with results showing that "cannabinoid was shown to decrease anxiety in patients with social phobia," according their 2017 study.
Blake Pearson, founder of GreenlyMed and a practicing doctor in Ontario, Canada, specializes in cannabinoid medicine and said he has personally seen patients who have lowered their intake of prescription medications or reduced the negative side effects of taking other medications. However, Pearson would like to see more robust research, including random controlled trials.
"Unfortunately, American scientists continue to have a hard time securing research funding because marijuana remains a Schedule 1 substance in the U.S.― a controversial view that places it on a par with heroin, LSD and ecstasy," Pearson said. Schedule 1 drugs are identified as having "no currently accepted medical use and a high potential for abuse," according to the Drug Enforcement Administration. This designation can make research challenging, Pearson added.
Initial data also suggests that CBD has other far-reaching medical applications. A 2013 study published in the British Journal of Clinical Pharmacology found that "CBD was shown to offer benefits including acting in some experimental models as an anti-inflammatory, anticonvulsant, antioxidant, antiemetic, anxiolytic and antipsychotic agent." This means CBD could be used as "potential medicine for the treatment of neuroinflammation, epilepsy, oxidative injury, vomiting and nausea, anxiety and schizophrenia."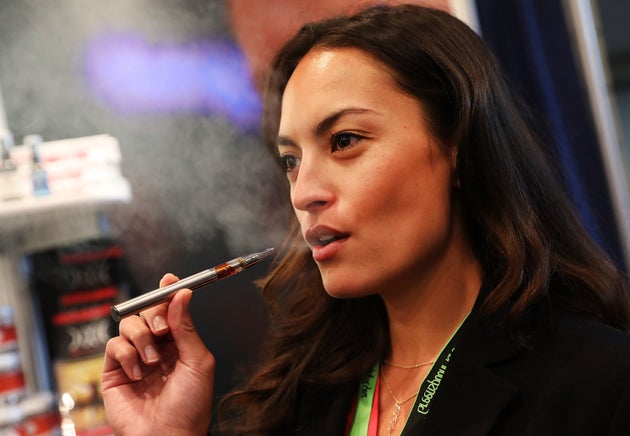 More research needs to be done
All of this certainly isn't to say you should purchase CBD and toss your prescription medication in the toilet. Some experts continue to have concerns about CBD as a mental health treatment and advise patients to proceed with caution.
"Strong data is lacking with CBD. There have been only small research trials some showing benefit, others showing no benefit with CBD," said Pritham Raj, an internist-psychiatrist in Portland, Oregon. "So, in short, the jury is still out. This doesn't mean CBD doesn't work for anxiety, it just means that we don't have enough information to make a strong argument for CBD in the treatment of anxiety."
However, CBD use is better than patients self-medicating with marijuana in a bid to treat anxiety, Raj added.
Among most cannabis components, "CBD is the best of all options in reducing anxiety," Raj said. "THC has been shown more definitively to increase anxiety, which is why self-medicating with traditional marijuana products often leads to increased overall anxiety."
Pearson agreed that more research is needed, but believes that CBD is worth trying.
"For those patients who have tried and failed with prescription anti-anxiety medications or want another option for other reasons, CBD is a potential alternative with a good safety profile that offers fewer negative side effects and fewer contraindications with other substances," Pearson said. "While it won't work for everyone, it offers a gentler alternative that I have seen work for many people."
The World Health Organization takes a similar stance, saying there is no evidence of abuse potential or harm associated with the use of pure CBD. However, WHO cautions against its use as a medicine until further research and evidence have been amassed. And, of course, it's always best to talk with your doctor before making any changes to your health routine.
420 Intel is Your Source for Marijuana News
420 Intel is the leading source for cannabis news from around the world. Get the latest updates on cannabis legalization, politics and technology, as well as developments in medical and recreational marijuana news. Our commitment is to bring you the most important cannabis news stories every day of the week.
At 420 Intel we understand that effective marijuana industry news coverage is a constant endeavor. Every day stories develop regarding cannabis legalization, technological developments, and the medicinal benefits of marijuana use. Each new development carries the potential to impact the marijuana industry regionally, nationally, and internationally. 420 Intel is the marijuana industry news outlet that will keep you up to date on these developments and how they impact the world around you.
With the marijuana industry constantly evolving, you need a cannabis news outlet to keep you abreast of the pertinent information. At 420 Intel, we cover marijuana legalization news throughout the world, offer reliable information for cannabis business owners, detail technological advances that impact the marijuana industry, cover marijuana rallies from across the globe, and everything in between.
You can get 420 Intel news delivered directly to your inbox by signing up for our daily marijuana news, ensuring you're always kept up to date on the ever-changing cannabis industry. To stay even better informed about marijuana legalization news follow us on Twitter, Facebook and LinkedIn.