Asia's Best Marijuana Is Grown In India And Its In Kerala. Here's The Full Story Of Idukki Gold
If you have ever smoked weed aka ganja/marijuana or if you know anyone who is into it, you might have heard about something like Malana hash, one of the most sought after cannabis variant in northern India.
Grown in the beautiful hills of Himachal Pradesh, it is pretty much a go-to stuff for stoners and available across all 'secret corners'.
But if you are a hardcore user you might have come across something called 'Idukki gold' aka 'Kerala gold'.
The name once again comes from where it is grown - Idukki in Kerala. The district which falls in the western ghats is an ideal setup to grow some real strong stuff. 
When I say real strong stuff, that is derived from the expression and excitement of many weed smokers, I have seen when I say that "I am from Idukki".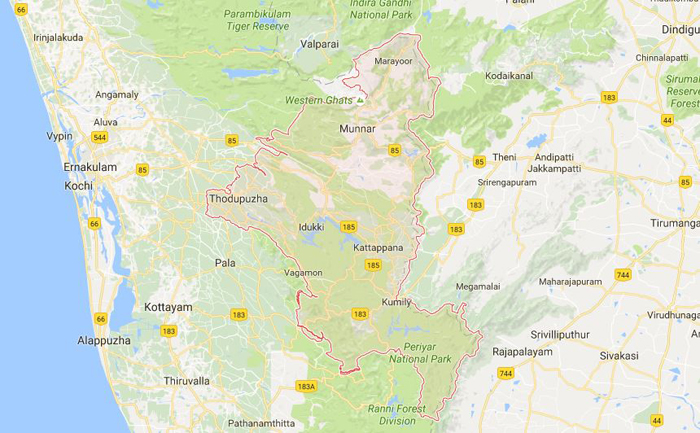 Google Map
And next...
420 Intel is Your Source for Marijuana News
420 Intel is the leading source for cannabis news from around the world. Get the latest updates on cannabis legalization, politics and technology, as well as developments in medical and recreational marijuana news. Our commitment is to bring you the most important cannabis news stories every day of the week.
At 420 Intel we understand that effective marijuana industry news coverage is a constant endeavor. Every day stories develop regarding cannabis legalization, technological developments, and the medicinal benefits of marijuana use. Each new development carries the potential to impact the marijuana industry regionally, nationally, and internationally. 420 Intel is the marijuana industry news outlet that will keep you up to date on these developments and how they impact the world around you.
With the marijuana industry constantly evolving, you need a cannabis news outlet to keep you abreast of the pertinent information. At 420 Intel, we cover marijuana legalization news throughout the world, offer reliable information for cannabis business owners, detail technological advances that impact the marijuana industry, cover marijuana rallies from across the globe, and everything in between.
You can get 420 Intel news delivered directly to your inbox by signing up for our daily marijuana news, ensuring you're always kept up to date on the ever-changing cannabis industry. To stay even better informed about marijuana legalization news follow us on Twitter, Facebook and LinkedIn.