Can cannabis gelato change Italy's attitude to weed?
The flavor is named after Bob Marley. Probably not because the reggae legend loved gelato.
What's Italian for munchies? 
A town on Italy's Riviera coast has begun selling a weed-infused gelato that campaigners hope could change the country's attitude to cannabis.
Perleco, a gelato parlor in Alassio, recently launched the gelato -- named Marley after reggae legend Bob. 
But while it sounds like a weed fiend's dream, its makers say the frozen treat isn't going to get anyone high.
"Cannabis has a very intense flavor," Aldo De Michelis, who created the flavor with son Mauro and wife Emanuela Baudana, tells CNN.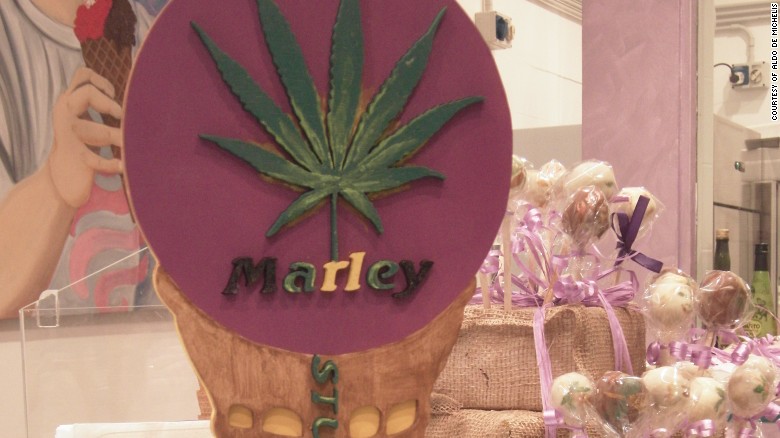 Marley is among the best-selling flavors, according to one of its creators.
"At first it tastes like nuts, but...
420 Intel is Your Source for Marijuana News
420 Intel is the leading source for cannabis news from around the world. Get the latest updates on cannabis legalization, politics and technology, as well as developments in medical and recreational marijuana news. Our commitment is to bring you the most important cannabis news stories every day of the week.
At 420 Intel we understand that effective marijuana industry news coverage is a constant endeavor. Every day stories develop regarding cannabis legalization, technological developments, and the medicinal benefits of marijuana use. Each new development carries the potential to impact the marijuana industry regionally, nationally, and internationally. 420 Intel is the marijuana industry news outlet that will keep you up to date on these developments and how they impact the world around you.
With the marijuana industry constantly evolving, you need a cannabis news outlet to keep you abreast of the pertinent information. At 420 Intel, we cover marijuana legalization news throughout the world, offer reliable information for cannabis business owners, detail technological advances that impact the marijuana industry, cover marijuana rallies from across the globe, and everything in between.
You can get 420 Intel news delivered directly to your inbox by signing up for our daily marijuana news, ensuring you're always kept up to date on the ever-changing cannabis industry. To stay even better informed about marijuana legalization news follow us on Twitter, Facebook and LinkedIn.