You are here
Home
🌿
Marijuana Politics
🌿 Sydney cannabis growers caught stealing electricity from sub-station 🌿
Sydney cannabis growers caught stealing electricity from sub-station
Police seized more than 650 plants, beleived to have a street value of2.2 million Australian dollars
olice in Sydney have discovered more than £1 million worth of cannabis plants from a warehouse near the city's airport.
The growers had siphoned electricity form a nearby sub-station using a nest of plug adaptors and tangled wires that lay dangerously close to the water used to grow the drug.
New South Wales (NSW) police said the warehouse had been converted into a hydroponic farm containing more than 650 plants in the Mascot district.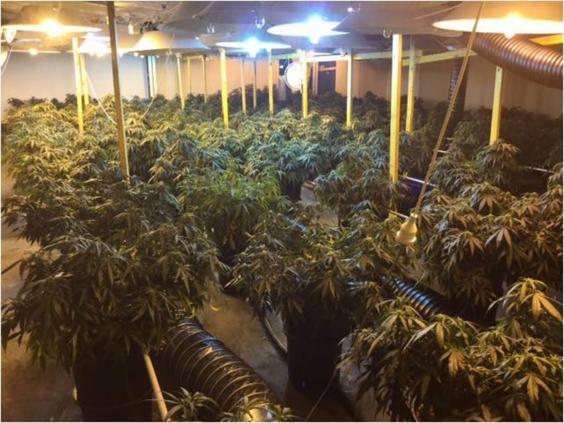 Officers swooped on Thursday afternoon, seizing the plants with an estimated street value of $2.2 million, and later arresting two men after stopping their...
420 Intel is Your Source for Marijuana News
420 Intel is the leading source for cannabis news from around the world. Get the latest updates on cannabis legalization, politics and technology, as well as developments in medical and recreational marijuana news. Our commitment is to bring you the most important cannabis news stories every day of the week.
At 420 Intel we understand that effective marijuana industry news coverage is a constant endeavor. Every day stories develop regarding cannabis legalization, technological developments, and the medicinal benefits of marijuana use. Each new development carries the potential to impact the marijuana industry regionally, nationally, and internationally. 420 Intel is the marijuana industry news outlet that will keep you up to date on these developments and how they impact the world around you.
With the marijuana industry constantly evolving, you need a cannabis news outlet to keep you abreast of the pertinent information. At 420 Intel, we cover marijuana legalization news throughout the world, offer reliable information for cannabis business owners, detail technological advances that impact the marijuana industry, cover marijuana rallies from across the globe, and everything in between.
You can get 420 Intel news delivered directly to your inbox by signing up for our daily marijuana news, ensuring you're always kept up to date on the ever-changing cannabis industry. To stay even better informed about marijuana legalization news follow us on Twitter, Facebook and LinkedIn.