10 milestones in the history of medicinal cannabis
The history of medical cannabis is long and turbulent, encompassing almost every corner of the globe and spanning over 6,000 years. Here, we set out what we believe are the most significant milestones on the long march to gain recognition of cannabis as a powerful, effective, and safe medicine.
Publication of the Sanskrit Ayurvedic texts
Unlike the dates of many early Chinese texts, the Ancient Indians were fairly proactive when it came to dating their historical records, and as a result modern scholars are fairly confident that the first known references to cannabis appear in the Atharvaveda, written in around 1,400 BCE.
In the Atharvaveda, there are multiple references to bhanga, which is well-known (and still continues) to be a common word for cannabis throughout much of Asia and East Africa.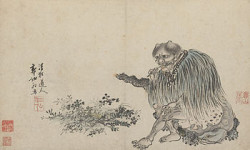 ...
420 Intel is Your Source for Marijuana News
420 Intel is the leading source for cannabis news from around the world. Get the latest updates on cannabis legalization, politics and technology, as well as developments in medical and recreational marijuana news. Our commitment is to bring you the most important cannabis news stories every day of the week.
At 420 Intel we understand that effective marijuana industry news coverage is a constant endeavor. Every day stories develop regarding cannabis legalization, technological developments, and the medicinal benefits of marijuana use. Each new development carries the potential to impact the marijuana industry regionally, nationally, and internationally. 420 Intel is the marijuana industry news outlet that will keep you up to date on these developments and how they impact the world around you.
With the marijuana industry constantly evolving, you need a cannabis news outlet to keep you abreast of the pertinent information. At 420 Intel, we cover marijuana legalization news throughout the world, offer reliable information for cannabis business owners, detail technological advances that impact the marijuana industry, cover marijuana rallies from across the globe, and everything in between.
You can get 420 Intel news delivered directly to your inbox by signing up for our daily marijuana news, ensuring you're always kept up to date on the ever-changing cannabis industry. To stay even better informed about marijuana legalization news follow us on Twitter, Facebook and LinkedIn.