Doctors urged to talk openly with patients about drug-taking for pleasure
Addiction psychiatrist Dr Adam Winstock tells medical conference that doctors are doing a disservice by only speaking about drug-related harms
Doctors need to start having honest and open conversations with their patients about illicit drug-taking for pleasure, an eminent addiction specialist from London has told a medical conference in Melbourne.
Dr Adam Winstock, an addiction psychiatrist who also founded the Global Drug Survey, told the International Medicine in Addiction conference on Sunday that doctors were doing a disservice by only speaking about drug-related harms.
But health professionals needed to help a hidden but potentially at-risk group of people who like using drugs, but whose lives were not necessarily dominated by them, he said.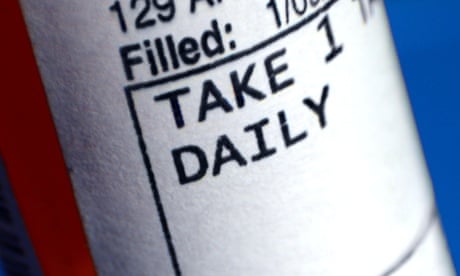 Prescription drugs involved in 82% of overdose deaths, Victoria coroner says
Those illicit...
URL:
http://www.theguardian.com/society/2015/mar/22/doctors-urged-to-talk-openly-with-patients-about-drug-taking-for-pleasure
420 Intel is Your Source for Marijuana News
420 Intel is the leading source for cannabis news from around the world. Get the latest updates on cannabis legalization, politics and technology, as well as developments in medical and recreational marijuana news. Our commitment is to bring you the most important cannabis news stories every day of the week.
At 420 Intel we understand that effective marijuana industry news coverage is a constant endeavor. Every day stories develop regarding cannabis legalization, technological developments, and the medicinal benefits of marijuana use. Each new development carries the potential to impact the marijuana industry regionally, nationally, and internationally. 420 Intel is the marijuana industry news outlet that will keep you up to date on these developments and how they impact the world around you.
With the marijuana industry constantly evolving, you need a cannabis news outlet to keep you abreast of the pertinent information. At 420 Intel, we cover marijuana legalization news throughout the world, offer reliable information for cannabis business owners, detail technological advances that impact the marijuana industry, cover marijuana rallies from across the globe, and everything in between.
You can get 420 Intel news delivered directly to your inbox by signing up for our daily marijuana news, ensuring you're always kept up to date on the ever-changing cannabis industry. To stay even better informed about marijuana legalization news follow us on Twitter, Facebook and LinkedIn.