Physician Profile: Dr. Jeffrey Hergenrather
The cannabis extract movement has largely been pioneered by those not in the medical profession. This is mainly due to the Schedule I placement of cannabis, which restricts research and limits the ability of doctors to provide meaningful guidance. Thankfully, some physicians have found a way to directly treat patients and become cannabis specialists.
Dr. Jeffrey Hergenrather's Background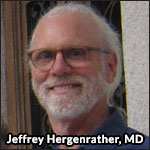 Dr. Jeffrey Hergenrather is easily one of the most important cannabis physicians working today. He was recently named Medical Professional of the Year in the Americans for Safe Access' 2015 Excellence Awards. He is also the President of the Society of Cannabis Clinicians, an organization representing physicians treating patients with cannabis.
The reputation Dr. Hergenrather has established for himself in Sebastopol, California is impressive. The Sonoma Alliance for Medical Marijuana, which advocates for favorable medicinal cannabis policies in Dr....
URL:
http://www.medicaljane.com/2015/03/03/physician-profile-dr-jeffrey-hergenrather/
420 Intel is Your Source for Marijuana News
420 Intel is the leading source for cannabis news from around the world. Get the latest updates on cannabis legalization, politics and technology, as well as developments in medical and recreational marijuana news. Our commitment is to bring you the most important cannabis news stories every day of the week.
At 420 Intel we understand that effective marijuana industry news coverage is a constant endeavor. Every day stories develop regarding cannabis legalization, technological developments, and the medicinal benefits of marijuana use. Each new development carries the potential to impact the marijuana industry regionally, nationally, and internationally. 420 Intel is the marijuana industry news outlet that will keep you up to date on these developments and how they impact the world around you.
With the marijuana industry constantly evolving, you need a cannabis news outlet to keep you abreast of the pertinent information. At 420 Intel, we cover marijuana legalization news throughout the world, offer reliable information for cannabis business owners, detail technological advances that impact the marijuana industry, cover marijuana rallies from across the globe, and everything in between.
You can get 420 Intel news delivered directly to your inbox by signing up for our daily marijuana news, ensuring you're always kept up to date on the ever-changing cannabis industry. To stay even better informed about marijuana legalization news follow us on Twitter, Facebook and LinkedIn.