5 ASSOCIATIONS PUSHING FOR MARIJUANA LEGALIZATION
Did you know there is a group of Republicans advocating for marijuana reform? Now that marijuana is legal in DC, we searched for the associations pushing forlegalization in other parts of the country. Here's what we found:
NORML (NATIONAL ORGANIZATION FOR THE REFORM OF MARIJUANA LAWS)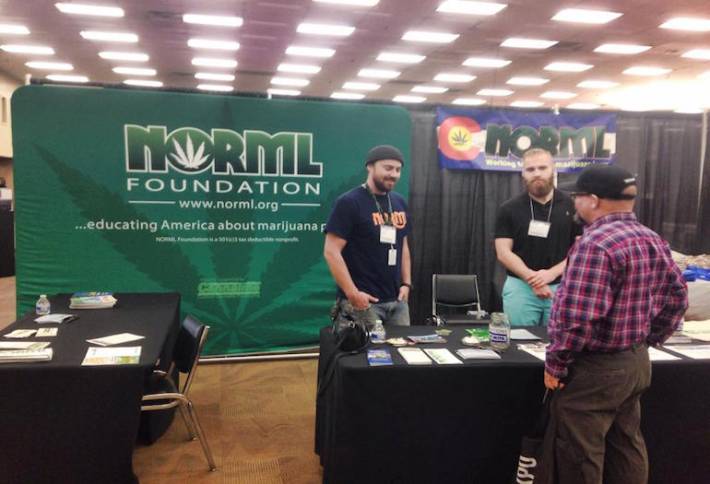 Location: Washington, DC
Established: 1970
Mission: To move public opinion sufficiently to legalize the responsible use of marijuana by adults and advocate for consumers to have access to high-quality, safe, affordable and convenient marijuana. 
Executive director: Allen St. Pierre
Number of members: NORML doesn't release membership totals. It has over 1.5 million Facebook fans; 178,000 Twitter followers; and 133,000 listserv subscribers. 
Annual budget: Over $750k for NORML and the NORML Foundation. 
Public policy focus: Supports removing all penalties for private possession of marijuana by adults, cultivation for personal use, and casual nonprofit transfers of small amounts; developing a legally...
URL:
https://www.bisnow.com/washington-dc/news/association/5-associations-pushing-for-marijuana-legalization-43498#.VPtS46Z5Hel.linkedin
420 Intel is Your Source for Marijuana News
420 Intel is the leading source for cannabis news from around the world. Get the latest updates on cannabis legalization, politics and technology, as well as developments in medical and recreational marijuana news. Our commitment is to bring you the most important cannabis news stories every day of the week.
At 420 Intel we understand that effective marijuana industry news coverage is a constant endeavor. Every day stories develop regarding cannabis legalization, technological developments, and the medicinal benefits of marijuana use. Each new development carries the potential to impact the marijuana industry regionally, nationally, and internationally. 420 Intel is the marijuana industry news outlet that will keep you up to date on these developments and how they impact the world around you.
With the marijuana industry constantly evolving, you need a cannabis news outlet to keep you abreast of the pertinent information. At 420 Intel, we cover marijuana legalization news throughout the world, offer reliable information for cannabis business owners, detail technological advances that impact the marijuana industry, cover marijuana rallies from across the globe, and everything in between.
You can get 420 Intel news delivered directly to your inbox by signing up for our daily marijuana news, ensuring you're always kept up to date on the ever-changing cannabis industry. To stay even better informed about marijuana legalization news follow us on Twitter, Facebook and LinkedIn.