UK Edging Closer To Legalisation Of Cannabis?
Cannabis use should be treated as a health issue and not a criminal act, leading doctors will hear.
Delegates at the British Medical Association's annual representative meeting in Harrogate are to debate whether cannabis should be legalised.
A motion has been tabled calling on the doctors' union to promote the legalisation of the drug.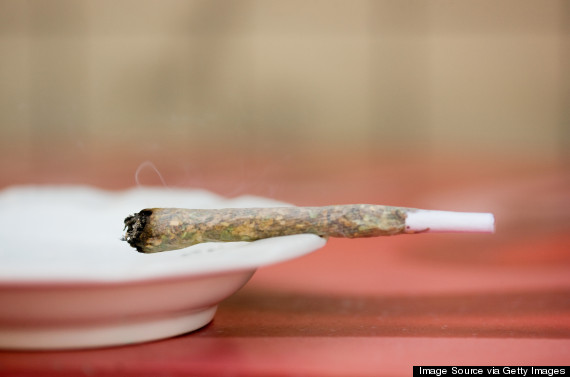 Cannabis use should be treated as a health issue and not a criminal act, leading doctors will hear
Geoffrey Lewis, a retired consultant from Leicester, will present the motion saying: "Too often the focus on drug use and addiction is from a criminal justice rather than a public health point of view.
"Doctors see first hand the damaging effects of a system which seeks to criminalise drug users rather than a treat their addiction.
"Existing drug policy is contradictory and ineffective. The number of drug users has sky rocketed in the last...
URL:
http://www.huffingtonpost.co.uk/2014/06/24/uk-cannabis-legal_n_5524399.html
420 Intel is Your Source for Marijuana News
420 Intel is the leading source for cannabis news from around the world. Get the latest updates on cannabis legalization, politics and technology, as well as developments in medical and recreational marijuana news. Our commitment is to bring you the most important cannabis news stories every day of the week.
At 420 Intel we understand that effective marijuana industry news coverage is a constant endeavor. Every day stories develop regarding cannabis legalization, technological developments, and the medicinal benefits of marijuana use. Each new development carries the potential to impact the marijuana industry regionally, nationally, and internationally. 420 Intel is the marijuana industry news outlet that will keep you up to date on these developments and how they impact the world around you.
With the marijuana industry constantly evolving, you need a cannabis news outlet to keep you abreast of the pertinent information. At 420 Intel, we cover marijuana legalization news throughout the world, offer reliable information for cannabis business owners, detail technological advances that impact the marijuana industry, cover marijuana rallies from across the globe, and everything in between.
You can get 420 Intel news delivered directly to your inbox by signing up for our daily marijuana news, ensuring you're always kept up to date on the ever-changing cannabis industry. To stay even better informed about marijuana legalization news follow us on Twitter, Facebook and LinkedIn.