Cannabis Holiday Gifts For Every Type Of Friend
Cannabis products make for great gifts. Here are some recommendations for every type of friend, from seasoned stoners to newbies.
Christmas is right around the corner and it's expected to be a lonelier affair than usual. A simple way to feel closer to your friends this year is to mail them thoughtful gifts. An even better way is to send them thoughtful weed gifts.
Making cannabis gifts is getting easier every year, with new products targeting a wide variety of people, from the canna-curious to seasoned users.
Here are some gift suggestions for this holiday season:
For your friend who needs to relax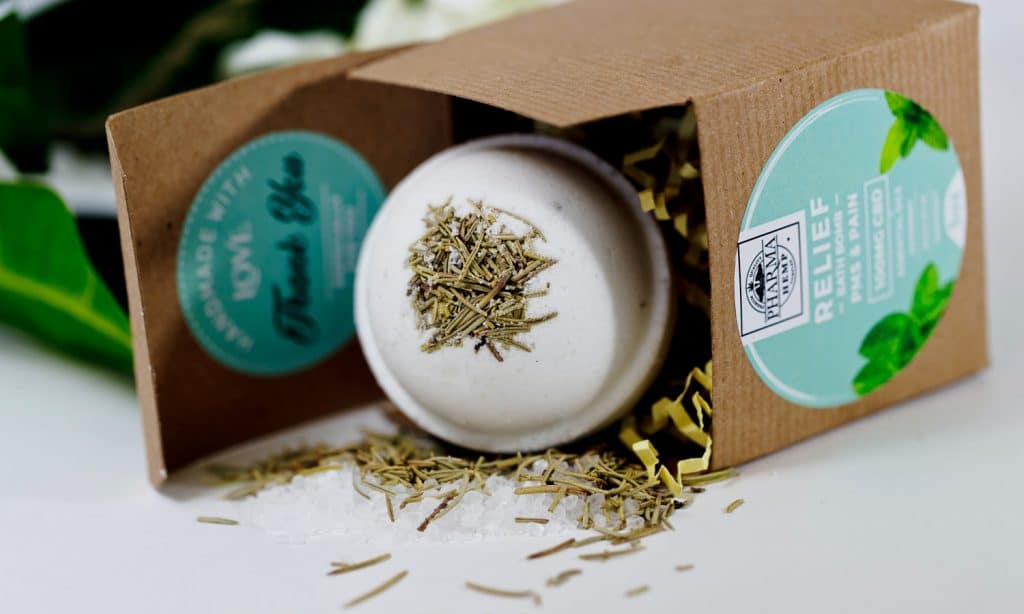 Photo by Pharma Hemp Complex via Unsplash
Relaxation is a booming business, especially when paired with CBD. CBD products, no matter how they're packaged, are devised with relaxation in mind, making them ideal gifts for anyone who's lived through this crazy year. Brands like Vertly, Rosebud CBD and Prima make great CBD and hemp bath soaks, salts and bombs, leaving people refreshed and smooth-skinned.
For oils and tinctures the market is even larger. Cannabis tinctures and oils tend to promote relaxation and wellness, aptly vague terms that still make for interesting presents. The best reviewed brands include Kanibi, Standard Dose and Pure Kana.
For your friend who's just learning about weed
For friends who want to experiment with cannabis, you can take the CBD route or you can send them some edibles and advise them to take it easy. Brown Box Kitchen provides homemade treats, while popular Kiva Confections offers tailored options.
If your loved one is interested in vaping, you can also send them a disposable THC or CBD pen, which you can find in different styles and prices from G-Pen.
For the seasoned stoner
Photo by secret agent mike/Getty Images
Seasoned stoners are the toughest ones to please, since they know their way around a joint or a bong and probably already know what they like. If you've noticed that your friend has a crappy or musty looking bong, you can splurge and purchase them a nice glass or silicone version. If they've never tried a cannabis method like dabbing, you can buy them a dab pen, which is simple, portable and much more accessible than a rig.
For someone who's hard to shop for
If your friend falls under none of these categories you can always take the cool route. Tokyo Smoke makes some of the coolest looking items out there, from shirts to pens to pipe necklaces, all looking like they were made by a fancy designer, which is actually the case. You don't always have to use a book cover to roll joints; weed trays are pretty useful and they can actually look great, like this Keith Haring one.
420 Intel is Your Source for Marijuana News
420 Intel is the leading source for cannabis news from around the world. Get the latest updates on cannabis legalization, politics and technology, as well as developments in medical and recreational marijuana news. Our commitment is to bring you the most important cannabis news stories every day of the week.
At 420 Intel we understand that effective marijuana industry news coverage is a constant endeavor. Every day stories develop regarding cannabis legalization, technological developments, and the medicinal benefits of marijuana use. Each new development carries the potential to impact the marijuana industry regionally, nationally, and internationally. 420 Intel is the marijuana industry news outlet that will keep you up to date on these developments and how they impact the world around you.
With the marijuana industry constantly evolving, you need a cannabis news outlet to keep you abreast of the pertinent information. At 420 Intel, we cover marijuana legalization news throughout the world, offer reliable information for cannabis business owners, detail technological advances that impact the marijuana industry, cover marijuana rallies from across the globe, and everything in between.
You can get 420 Intel news delivered directly to your inbox by signing up for our daily marijuana news, ensuring you're always kept up to date on the ever-changing cannabis industry. To stay even better informed about marijuana legalization news follow us on Twitter, Facebook and LinkedIn.