Female CEO's firing up the cannabis industry
Women are a driving force in the legal cannabis industry. They're raising awareness about the medical benefits of the plant as well as creating consumer products and services. Enter Ebony Costain, CEO and founder of Ujamaa Box who saw an opportunity on the tech side of the industry. She and her co-founder Jameson Bennett are the founders of MY THC Guide, a bot that provides users with cannabis resources. Here Ebony discusses the bots purpose and why the time is now to break into the cannabis industry.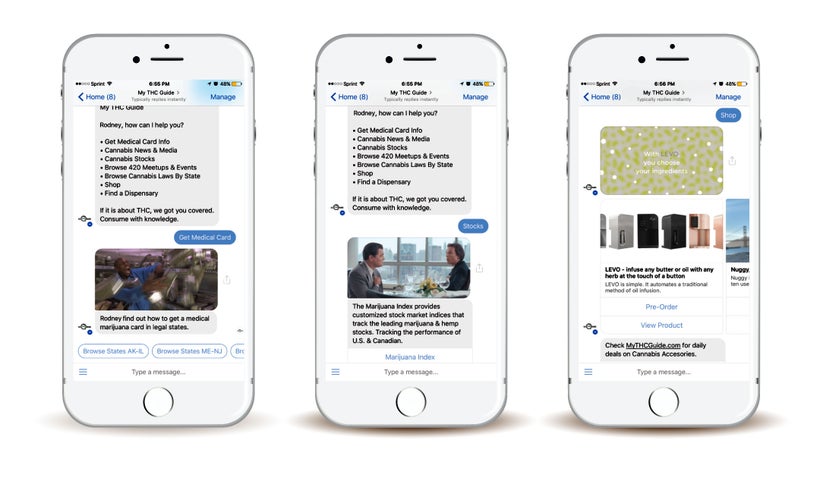 MyTHCGuide
What is the intention of MY THC Guide and what audience do you serve?  
My THC Guide is an up to date resource that brings the user personalized cannabis news,
...
420 Intel is Your Source for Marijuana News
420 Intel is the leading source for cannabis news from around the world. Get the latest updates on cannabis legalization, politics and technology, as well as developments in medical and recreational marijuana news. Our commitment is to bring you the most important cannabis news stories every day of the week.
At 420 Intel we understand that effective marijuana industry news coverage is a constant endeavor. Every day stories develop regarding cannabis legalization, technological developments, and the medicinal benefits of marijuana use. Each new development carries the potential to impact the marijuana industry regionally, nationally, and internationally. 420 Intel is the marijuana industry news outlet that will keep you up to date on these developments and how they impact the world around you.
With the marijuana industry constantly evolving, you need a cannabis news outlet to keep you abreast of the pertinent information. At 420 Intel, we cover marijuana legalization news throughout the world, offer reliable information for cannabis business owners, detail technological advances that impact the marijuana industry, cover marijuana rallies from across the globe, and everything in between.
You can get 420 Intel news delivered directly to your inbox by signing up for our daily marijuana news, ensuring you're always kept up to date on the ever-changing cannabis industry. To stay even better informed about marijuana legalization news follow us on Twitter, Facebook and LinkedIn.